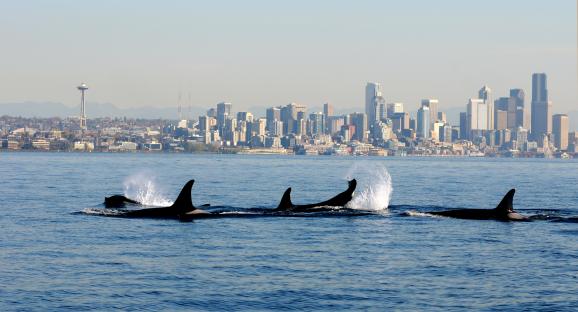 Jan 16 2014
A conservation group is asking federal officials to protect endangered killer whales in the marine waters off the West Coast.
The Center for Biological Diversity on Thursday petitioned the National Marine Fisheries Service to designate critical habitat for orcas along the coast of Washington, Oregon and California.
The southern resident killer whales are frequently seen in Puget Sound during the summer, but little was known about their winter movements until recently.
Federal biologists have tracked the orcas as they traveled extensively along the coast, from Cape Flattery, Wash. to Point Reyes, Calif.
The group says those offshore areas should now be added as critical habitat. Such a designation would require federal officials to limit activities that harm the whales.
A message left with the federal agency was not immediately returned.