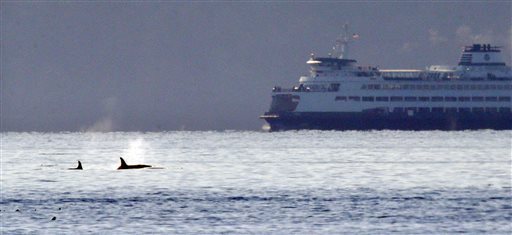 Source: Associated Press, October 30, 2013
Whale spotters say dozens of killer whales are still in Puget Sound where they have been seen by ferry passengers as well as people on shore.
Howard Garrett of the Orca Network at Freeland says 30 to 35 were spotted again Wednesday from the ferry on the Edmonds-Kingston route. The killer whales had been spotted in the same area at sunset Tuesday after swimming past Seattle.
The Orca Network reports members of the J and K pods have been in Puget Sound since Sunday.