By Brandi N. Montreuil, Tulalip News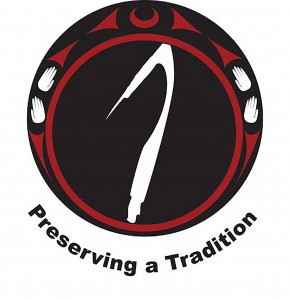 TULALIP – The conservation and preservation of Native American poles, posts, and canoes will be the focus of the first symposium hosted by the Hibulb Cultural Center and Natural History Preserve on July 21- 22, held at the Tulalip Resort Casino.
Poles, Posts, and Canoes will bring together Native American and non-Native museum professionals, and contemporary carvers to discuss the challenges in preserving and exhibiting wood carvings, while also examining the Native and non-Native viewpoint on preserving these historic wood items.
"When I first came to work here four years ago, one of the things that struck me most was the fact that we have a number of poles and canoes in the collections," said Hibulb Conservator, Claire Dean.  "These large wooden objects are a real challenge for museums everywhere, regardless of their cultural background. It is because these tend to be very big and heavy to move around. Actually they are quite difficult to display safely. If they are old, and deteriorated they become fragile. Here we have a disproportionate number of them, and that has to do with the fact that the community here, the poles and canoes, are a central part of the material culture here, and when you have a culture with that in its background, then you are going to run into them as more of a challenge than other cultures where they don't exist. I am also very aware that we have carvers here in the community, and I like the idea of trying to involve them somehow."
Dean explains the idea for the Poles, Posts, and Canoes Symposium developed from a conservator conference Dean attended, which highlighted the preservation of the Maori Waka Taua Project, or war canoe project, at the National Museum of Scotland. During the conference the issue of preserving cultural items such as wood canoes, a responsibility of Dean's as a conservator at Hibulb, was examined. Dean learned how the war canoe, in derelict condition, was discovered during an examination to be a product of three canoes merged together, instead of one carving, making the preservation of the canoe difficult. With the help of highly-regarded Maori artist George Nuku, the canoe was restored using acrylic material to fashion a new sternpost, blending traditional materials with contemporary elements to safely preserve the canoe for display.
"We were already thinking about our conference and immediately I thought, 'this is it! This is exactly what I have been thinking about. This idea of incorporating traditional carvers into the care of the collections.' Not that I am suggesting that we are going to make lots of plexiglas poles, but it is this idea of working with artists who are very much a part of the community," said Dean.
The two-day conference will feature a non-traditional conference format featuring informal presentations regarding the care of past, present, and future cultural
items.
"I thought it was a great opportunity to have a conference where we could actually sit down and really talk about this, and while this isn't the first time that a meeting has been held about this topic, it is the first time, that I am aware of, that it has been hosted by a tribal community and held on tribal lands," said Dean.
"We will have little sessions where presenters will be giving 15 minute talks, so they are very short and to the point," continued Dean. "I have asked the presenters to prepare their presentations to spark thought and discussion. We will have four or five of these 15-minute talks, then we take a coffee break and for at least an hour and half there is no program. It will be open discussion.  It is a chance for the folks attending to ask questions of the presenters and the carvers. This is a bit of a risk, because it is not a conventional way of doing a conference, but I think it is more in keeping with how things are done in communities such as this one."
Presenters will include George Nuku, Maori artist, Graeme Scott from the Glasgow Museums in Scotland, Richard Feldman from the Eiteligorg Museum of American Indians and Western Art, Costantino Nicolizas from the Ecole Des Hautes Etudes en Sciences Sociales in France, Kelly McHugh from the National Museum of the American Indian, Tessa Campbell from the Hibulb Cultural Center, and Sven Haakanson from the Burke Museum of Natural History and Culture, and many others.
Following the two-day conference Hibulb Cultural Center will host a three-day workshop featuring Michael Harrington, Felix Solomon, and Andrew Todd on caring for totem poles held on July 23 – 25, at the Hibulb Cultural Center and Natural History Preserve.
Registration is open until the day of conference, and limited space available for the workshop. Registration fee for the conference is $350 with a discount fee of $250 for students, and the workshop fee is $350. Both events include breakfast and lunch. A special event featuring keynote speakers, Charles Stable and George Nuku, will be held on the evening of July 21, at the Hibulb Cultural Center free of cost and open to the public.
"This isn't just about the conservation and preservation of old poles, posts, and canoes, which we have here in collections, it is also about the preservation of the tradition of carving these things, and how those two areas of interest intersect. How the collections here can be of help to contemporary carvers, and how the methods and materials in the knowledge of contemporary carvers can actually be of use to conservators."
For more information on registration for the symposium or the workshop, please visit the Hibulb Cultural Center's website at www.hibulbculturalcenter.org.
Brandi N. Montreuil: 360-913-5402; bmontreuil@tulalipnews.com