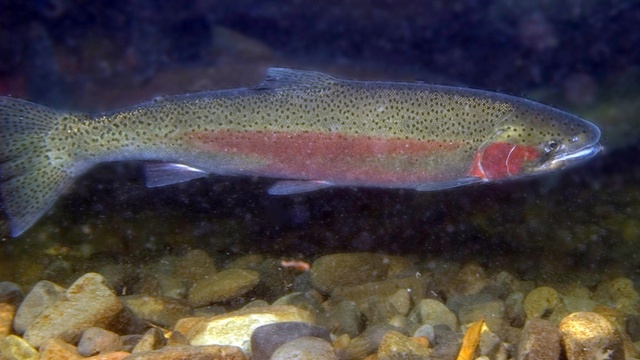 By Katie Campbell, KCTS9
State fish managers are halting their plans to release juvenile steelhead into Puget Sound rivers this spring. This decision comes in response to a lawsuit filed by wild fish advocates.
The Wild Fish Conservancy sued the Washington Department of Fish and Wildlife, contending that the agency's planting of early winter hatchery steelhead violates the Endangered Species Act.
In response, agency officials have decided not to release more than 900,000 juvenile Chambers Creek steelhead in Puget Sound rivers.
Kurt Beardslee is co-founder of the wild fish advocacy group. He says that's a good sign that fishery managers are taking the lawsuit seriously.
The lawsuit claims that planting this highly domesticated species of ocean-going trout will endanger wild steelhead, chinook and bull trout.
Fish and Wildlife officials say they plan to continue to rear the fish in hatcheries until they are old enough to be released in trout-fishing lakes. That could change, depending on the outcome of the lawsuit.