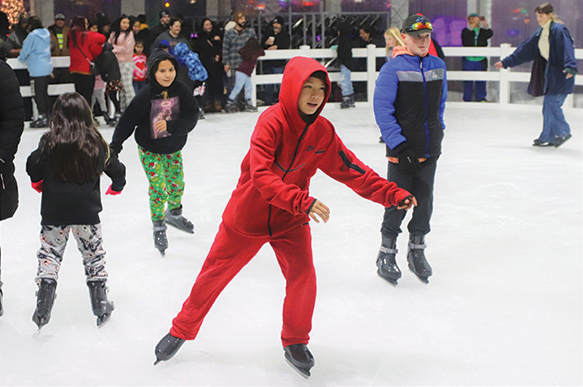 By Micheal Rios, Tulalip News
Millions of dazzling Christmas lights make Quil Ceda Village (QCV) impossible to miss for an endless number of passers-by driving along I-5 this holiday season. The beautiful illuminations, which span the entire color spectrum, provide a timely electric décor wrapping towering trees and ground level shrubbery at the Tulalip Resort Casino, Tulalip Bingo and Tulalip Amphitheatre properties.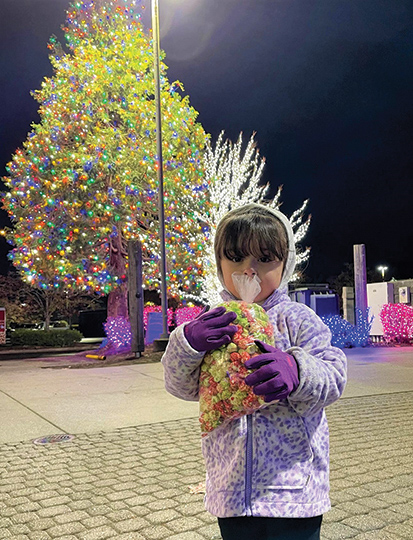 "This is years is in the making," explained QCV general manager Martin Napeahi. "We've been thinking of different events we could have at our Tulalip Amphitheatre for families. Last year, we partnered with Blue Line Entertainment to sponsor a skating rink at the Everett waterfront. After seeing the success of that rink, we decided to bring it here to Quil Ceda Village.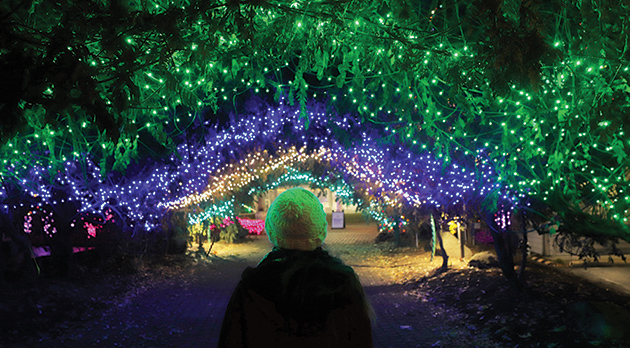 "The atmosphere is electric. It brings added excitement for our customers at the outlet mall and guests at the casino to have another way to experience the holiday season," continued Martin. "This Ice & Lights event is really geared towards our families and is a fun, festive experience for all to enjoy. Between the food vendors and craft vendors, this is an opportunity for our tribal entrepreneurs to make some extra cash. It's a really great feeling to be able to bring this to our community and help boost the local economy."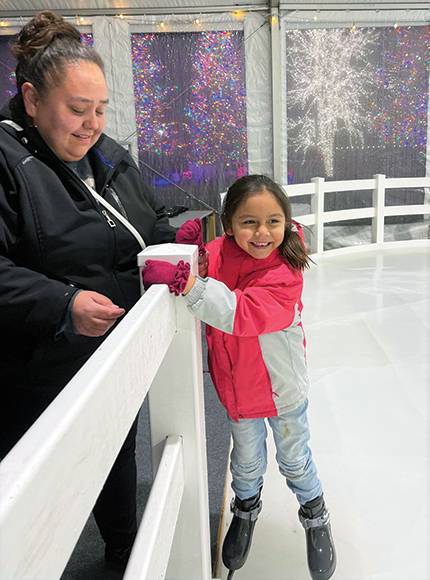 An additional boost of excitement invigorated the local community during the debut of an ice-skating rink at the amphitheater, located between the Resort Casino and Seattle Premium Outlets. Tulalip families and friends were afforded the privilege of first skate on the evening of November 21st after a proper opening ceremony held by Tulalip and QCV leadership.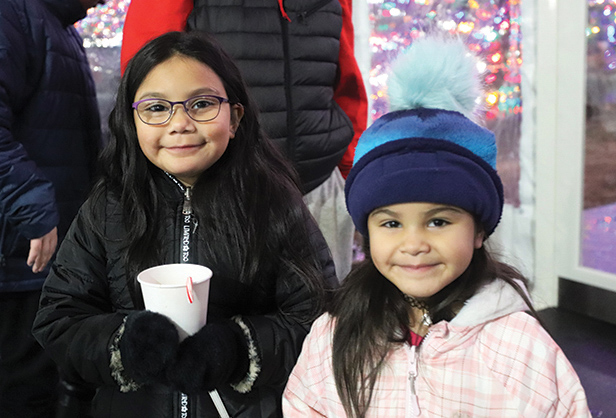 While some ventured around outside in search of the perfect family Christmas photo, others sought their first ever experience at ice skating. The enthusiastic naivety of Elementary-aged children rushing to put their skates on and hit the man-made glacier provided smiles, candid photo moments, and a laugh or two by elders seeing the kids quickly plunk to their butts on the ice.
Present to witness the ceremonial switching on of the lights was Patrick Walker of Gig Harbor, owner and operator of P. Walker Inc. who was contracted to install QCV's electric atmosphere.
"Tulalip's entire Quil Ceda Village display entails 3.1 Million lights. There's two million at the casino, eight-hundred thousand in the amphitheater and another two-hundred thousand at the bingo hall," said Patrick. "Timeline-wise, we started on October 3rd and worked seven days a week up until November 22nd. I'd estimate it was about six-thousand man hours in total from an average crew of 15-18 hardworking guys. We had nothing but good experiences working with the Tribe, and I can attest to the fact that in the entire state of Washington there's not another light display bigger."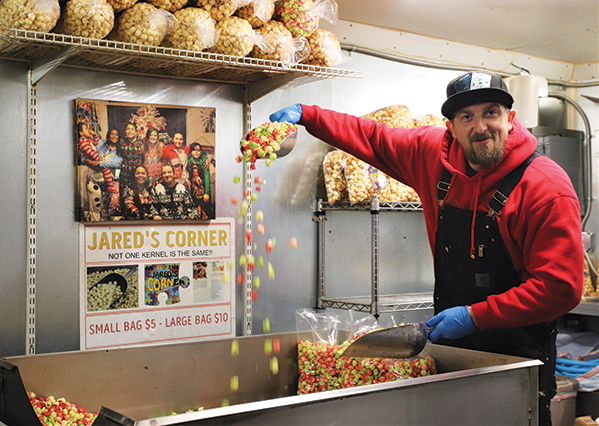 Open to the public now until January 8th, QCV's 'Lights & Ice' is set to feature a variety of food vendors, craft vendors, weekend Dickens Carolers, and even cameos by Santa and Mrs. Clause. For more information and hours of specific festivities, please visit www.quilcedavillage.com