County Council members say each of the three women would have been good choices for the position.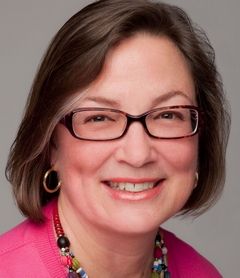 By Jerry Cornfield, The Herald
EVERETT — June Robinson of Everett became Snohomish County's newest member of the state House of Representatives on Monday.
The Snohomish County Council voted unanimously to appoint Robinson, a Democrat, to replace Rep. John McCoy who became a state senator last month.
She took the oath of office immediately after the council's decision.
"I am very excited," she said. "I will go there and work hard to serve the people of the 38th Legislative District."
The appointment will last until she or another candidate is certified as the winner in the 2014 general election.
Robinson's selection had been anticipated since she emerged from a pack of seven candidates as the top choice of the party on Dec. 10.
That night she finished ahead of Jennifer Smolen of Marysville and Deborah Parker of Tulalip in the final round of balloting by the district's precinct committee officers.
County Council members interviewed the three nominees before voting 5-0 to install Robinson in the $42,106-a-year job representing residents in Everett, Tulalip and a slice of Marysville.
Smolen, an Iraq war veteran, worked as an aide for state Sen. Steve Hobbs in 2011 and then for Snohomish County Councilwoman Stephanie Wright in late 2011 and early 2012.
Parker is the elected vice chairwoman of the Tulalip Tribes. She formerly worked as legislative policy analyst for the tribes.
Republican Councilman John Koster, a former state lawmaker, praised the talents of the three women, calling them "the best group of people we've ever interviewed" for a political appointment.
"This was probably one of the most difficult decisions this council has had," he said.
Councilman Brian Sullivan, a Democrat and another onetime legislator, described the trio as an "an all-star cast."
And Councilman Dave Somers, also a Democrat, said the three women are shining examples of public service and each would be a star in the Legislature.
Robinson has spent her career involved in programs dealing with human services and community health care. She told the council she would like to serve on House committees that deal with those issues.
She's worked as a program manager for King County Public Health since 2012 and said she'll take a leave of absence when the Legislature begins its 60-day regular session in January.
She formerly served as executive director of the Housing Consortium of Everett and Snohomish County which focuses on expanding affordable housing in the community.
She also is a member of the city of Everett's Salary Commission and its Human Needs Committee. And she is on the steering committee of the Northwest Neighborhood Association.
Robinson ran unsuccessfully for Everett City Council in 2011 and 2012. She had been seeking an open seat on the council until Sen. Nick Harper resigned in early November.
When it seemed clear either McCoy or state Rep. Mike Sells, D-Everett, would be chosen to fill Harper's seat, she ended her council pursuit to focus on securing whichever seat opened. She said a number of people encouraged her to do so, including House Speaker Frank Chopp, D-Seattle.
Robinson is married and has two sons who are both in college.