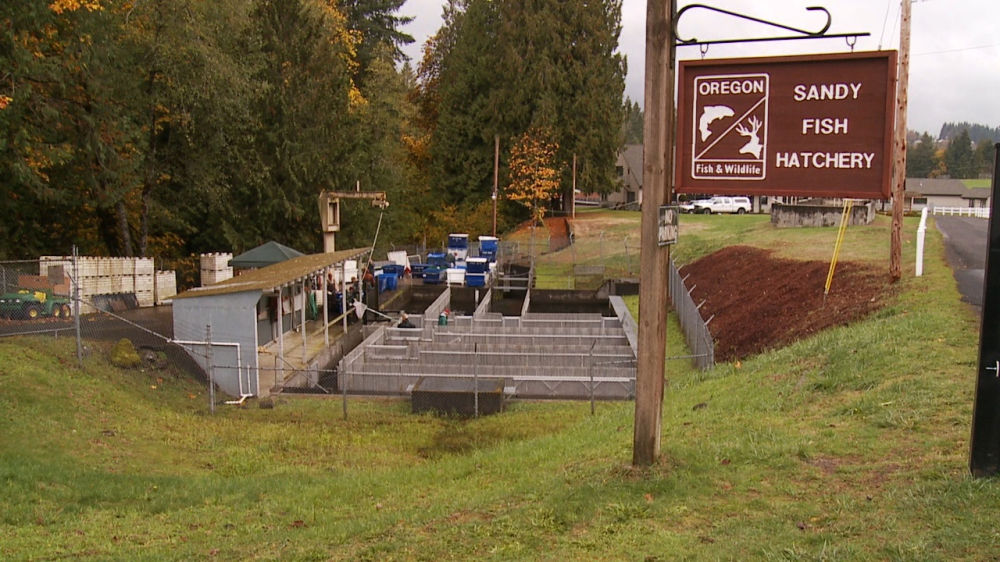 By Cassandra Profita, OPB
A new court decision reduces the number of hatchery fish releases into Oregon's Sandy River this year.
The Sandy River Hatchery will be allowed to release 200,000 coho salmon this year. That's less than the 300,000 coho hatchery managers were planning to release.
Liz Hamilton, executive director of the Northwest Sportfishing Industry Association, said in a statement that the reduction won't harm sport fishers.
"This is good news for our industry," she said. "We are very happy the anglers and businesses that rely on fishing on the Sandy River will not be negatively impacted by this ruling. This is great news for hatcheries in Oregon and for anyone who fishes in the Northwest."
A federal court ruling in January found the hatchery had violated the Endangered Species Act.
Judge Ancer Haggerty said hatchery managers needed to do more to ensure the hatchery fish released into the Sandy weren't going to put protected wild fish at risk.
His latest decision issued Friday follows up on that ruling. It allows the hatchery to continue releasing fish -– but not as many as planned.
The ruling stems from a lawsuit filed by the Native Fish Society. Michael Moody, executive director of the Society, said his group had asked the court for a larger reduction in hatchery releases – not just for coho but for chinook and steelhead, too.
"We're disappointed," he said. "We don't think it was beneficial to wild fish as much as we'd hoped."