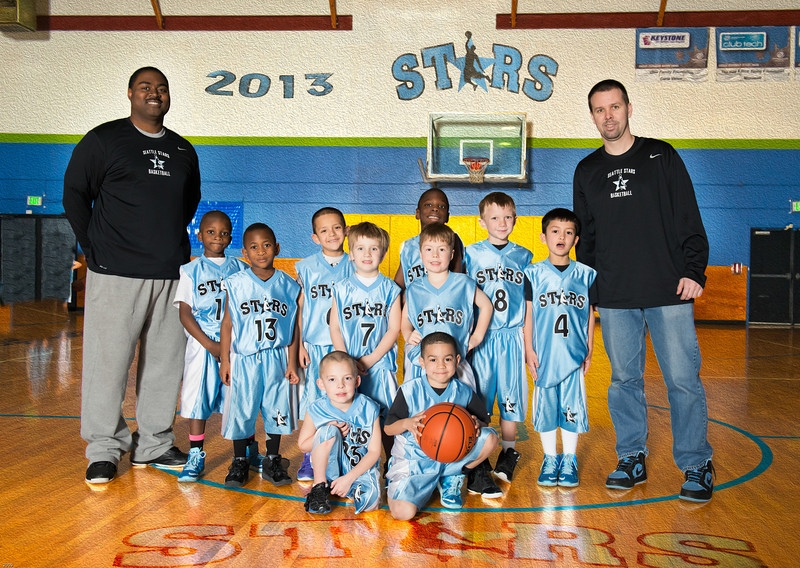 Article by Monica Brown
Tulalip Tribal member, Hazen Shopbell Jr. is in his second season on the elite basketball team in Seattle called the Seattle Stars. Seven year old Hazen has been playing basketball since he was three years old, when he played at the Boys and Girls Club and has been on Seattle Stars team since kindergarten. Hazen is the son of Marin Andrews and Tulalip Tribal member Hazen Shopbell and Tia Shopbell (stepmother).
Hazen and his teammate's practice every week during which they run lines, do drills and practice making shots. Hazen's mother, Marin Andrews said, "They practice on regular-sized hoops, the hoops are eight feet high."
Joining the Seattle Stars Youth Basketball Club provides players and their families the opportunity to travel when the team competes in California and Nevada. The club is a very structured program that is dedicated to "teaching young boys, through the game of basketball, that success is measured by giving your best."
In School Hazen's favorite subjects are Physical Education and Art however he is very good at Math. Even though his favorite sport to play is basketball he has also participated in T-ball, soccer and gymnastics. The Seattle Stars Basketball Youth Club has teams for kindergarten through fourth grade; Hazen plans to stay with the club through fourth grade but is excited to begin playing football next year too.