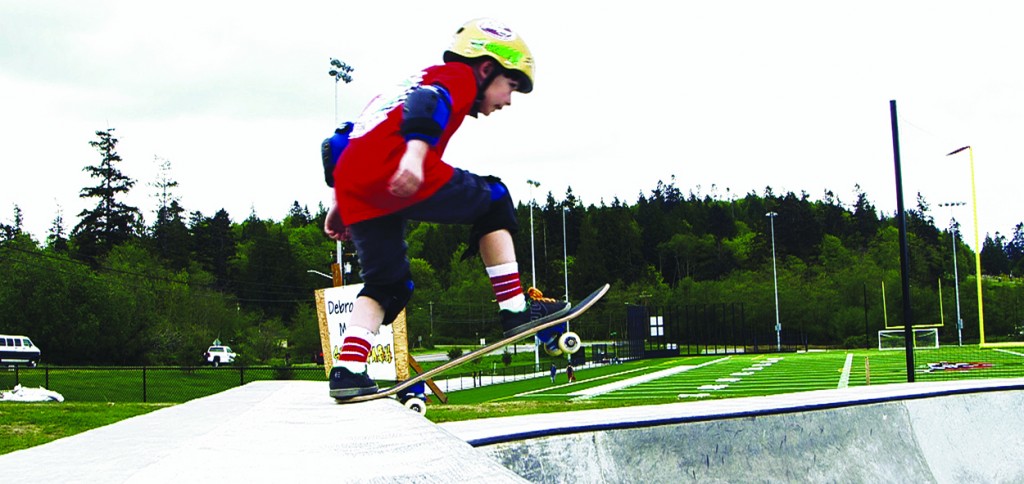 By Micheal Rios, Tulalip News 
A rainy day back-up plan was in place, but unnecessary, as the rain stayed away and Tulalip was gifted a pleasant mid-60s, sunny spring day. The perfect Washington weather to bring the community out in droves to celebrate the Grand Opening of the Debra Barto Memorial Skate Spark and Alpheus "Gunny" Jones Sr. Ball Field on Friday, April 15.
Youth of all ages, adults, and elders took in the good weather, complimentary assortment of BBQ food, and a variety of entertainment now available with Tulalip's very own skate park and ball field. Those who arrived early enough received a novelty t-shirt with a custom a graphic commemorating the day's event. The graphic was created by Tulalip artist Ty Juvinel.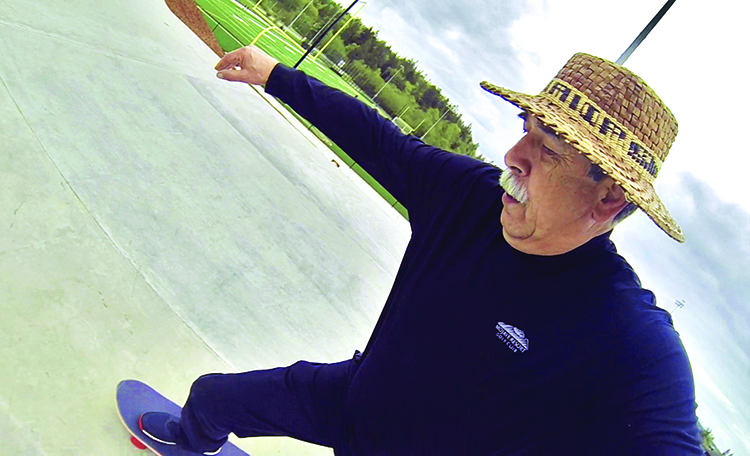 There was a DJ playing hit music, providing the necessary soundtrack for the outdoor festivities. Taking place in and around the skate park were skate board clinics, demonstrations by local professionals, and even a skate competition for 12 & Under, 13-17, and 18 & Up. Members of the Skate Like A Girl organization were on hand with the equipment necessary to teach those with no skate boarding experiences the basics.
Meanwhile on the ball field, the younger kids were playing kickball and t-ball, while the older kids were busy showcasing their athletic prowess in spirited games of flag football.
Bouncy houses, face painting, and henna booths were also available to add in more variety to the grand opening celebration.
Giving even more significance to the day was the fact it was also Debra Barto's, the skate park's namesake, birthday. Members of Debra's immediate family were on hand wearing pink remembrance shirts in her honor.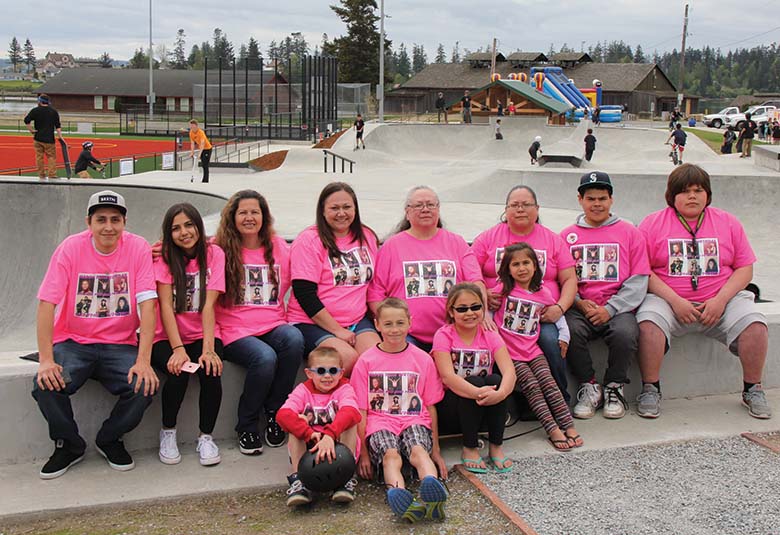 The Tulalip community looks forward to many more good days that see the skate park and ball field being utilized by people, from young kids to adults and elders, with sports, activities and entertainment for all.