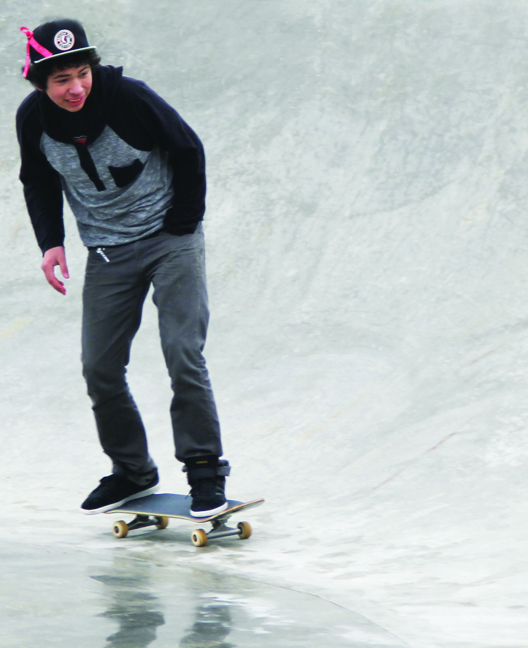 By Micheal Rios, Tulalip News
It was back on May 3, 2014 that the Tulalip Board of Directors made a motion to approve funding to build a community skate park. The skate park's purpose is to give Tulalip youth another recreational opportunity, while offering alternative sport modalities to youth not interested in the most popular reservation activities, such as basketball, volleyball, and weight lifting. Nearly 21 months after the Board motion, after much careful planning and collaboration with Tulalip skateboarders, the Debra Barto Memorial Skate Park officially opened on Friday, February 19.
There has always been a passion for skateboarding amongst Tulalip youth, but they didn't have an outlet for that passion or a location to showcase their skateboarding skills on the reservation until now. The newly minted Tulalip skate park cost an estimated $400,000 and is nearly 12,000 square feet in size. It features a variety of skating elements including half-pipes, quarter-pipes, ramps, bowls, and grinding rails.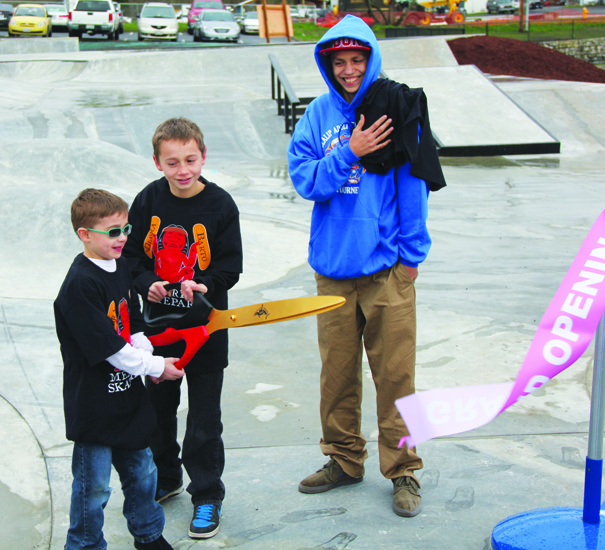 Ours is but one of the growing number of skate parks being built on Pacific Northwest reservations to address the recreational needs of Native youth. Recently, the Port Gamble S'Klallam, Muckleshoot, and Lummi reservations have opened skate parks of their own.
Seattle-based Grindline Skatepark, Inc was contracted for the design and construction of Tulalip's skate park. Grindline emphasizes community engagement during the design process, and that was displayed during a number of collaboration meetings Grindline designers had with Tulalip skateboarders and the Board of Directors.
Grindline, who also built the Port Gamble S'Klallam skate park, is well-known for creating progressive and engaging skate parks with a design philosophy that each be tailored to its users and existing surroundings. To tailor to the Tulalip location, key aspects of our culture can be found in the skate park as stylized representations of a lake, river, waves and even an orca tail fin.
Prior to the ribbon cutting ceremony held at the skate park, there was a presentation to honor the skate park's namesake Debra Parto. According to those who knew her best, her friends and family, Debra was a beautiful, kind and gentle spirit who had a nurturing energy to all. She loved helping people and supporting the youth in the Tulalip community.
Debra was familiar with skateboarding through her children and their friends. She became a big supporter of the sport and all of the youth who participated in it. For many years, she would listen to the youth's dream of having their own skate park in Tulalip and she started dreaming with them. Debra was determined to see the youth's dream to have skate park built on the reservation come to fruition. She supported youth in the request for funding in 2014.
Debra passed away June 24 of breast cancer at age 49, but her determination lived on through her children and all those youth she dreamed with. Now, we are able to honor her for her fight, encouragement, support and love with what is now the Debra Barto Memorial Skate Park.
"She wanted to make sure the young ones were happy and they have a fun, safe place to go," said Debra's son Shane McLean. "When you're out there skating, you fall down a lot and get a lot of scrapes and bruises. That's how I think my mom's life was, with a lot of ups and downs, but she always got back up and kept on doing her thing."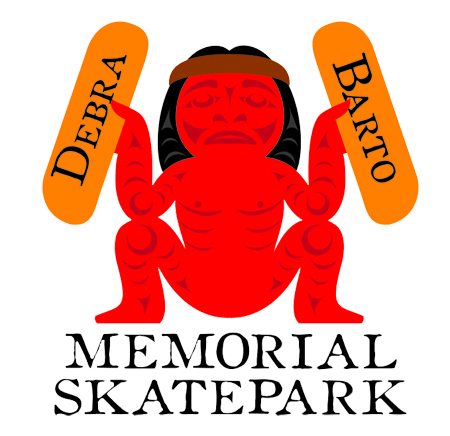 Having a skate park in our community will address many of the goals the Board and Youth Service workers are tasked to achieve for our Native youth. Understanding the need to support the youth who wish to pursue healthy, active lifestyles and provide them a safe and fun area to progress in their athletic interests has remained a constant mission for the Tulalip Tribes.
The commitment to Tulalip youth is commendable and goes to show we will continue to invest in them. As Board of Director Theresa Sheldon said at the ribbon cutting ceremony, "The true leaders are our youth, and any time we can give them a voice and a platform then that's what we'll do."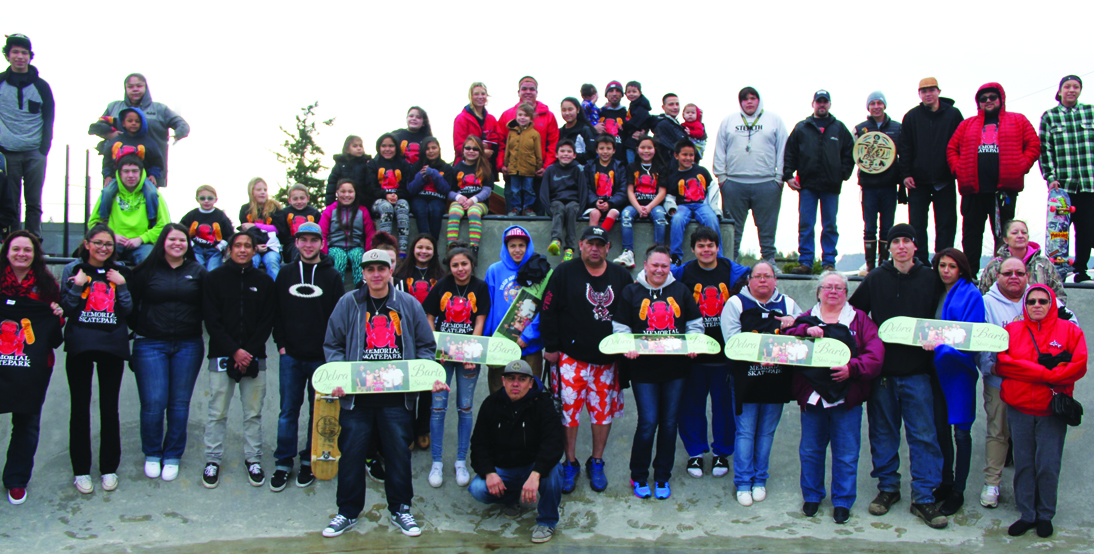 In the next syəcəb issue we will be detailing the opening of the Alpheus Gunny Jones Sr. Ball Field. With the additions of the ball field and our skate park, the popular Tulalip Youth Center will continue to grow in capacity and further diversify the activities local youth can participate in.
Contact Micheal Rios: mrios@tulaliptribes-nsn.gov