Source: 
Master Plan Communications, Inc.
SEATTLE, WA–(Marketwired – Apr 14, 2014) – Yesterday the S'Klallam Tribe in Washington State, joined by pro skateboarders Ryan Sheckler and David Reyes, unveiled their new skatepark with a ceremony and tribal feast for hundreds of Native Americans. This is the first skatepark on the reservation, and it was made possible by the Sheckler Foundation's first-ever "Be the Change" project. The youth of the S'Klallam Tribe submitted their cause for a new skatepark and received the most votes for their plans to build a much-needed skatepark and basketball court in their community. See the festivities of this historic event for yourself on video here: http://youtu.be/o_UnBYiOaj0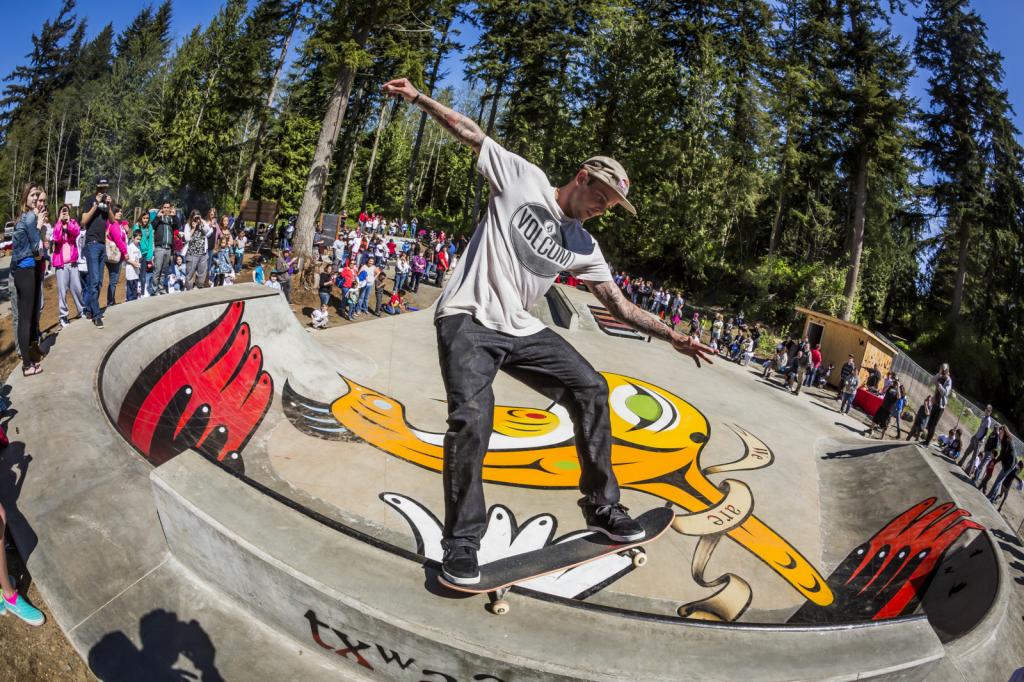 Pro Skateboarder and Founder of the Sheckler Foundation, Ryan Sheckler says, "I am so blessed and stoked to skate alongside these kids and to be here for the grand opening of the skatepark. It's unreal and rewarding to see how the community came together to 'Be the Change' and create a skatepark for the kids of the tribe."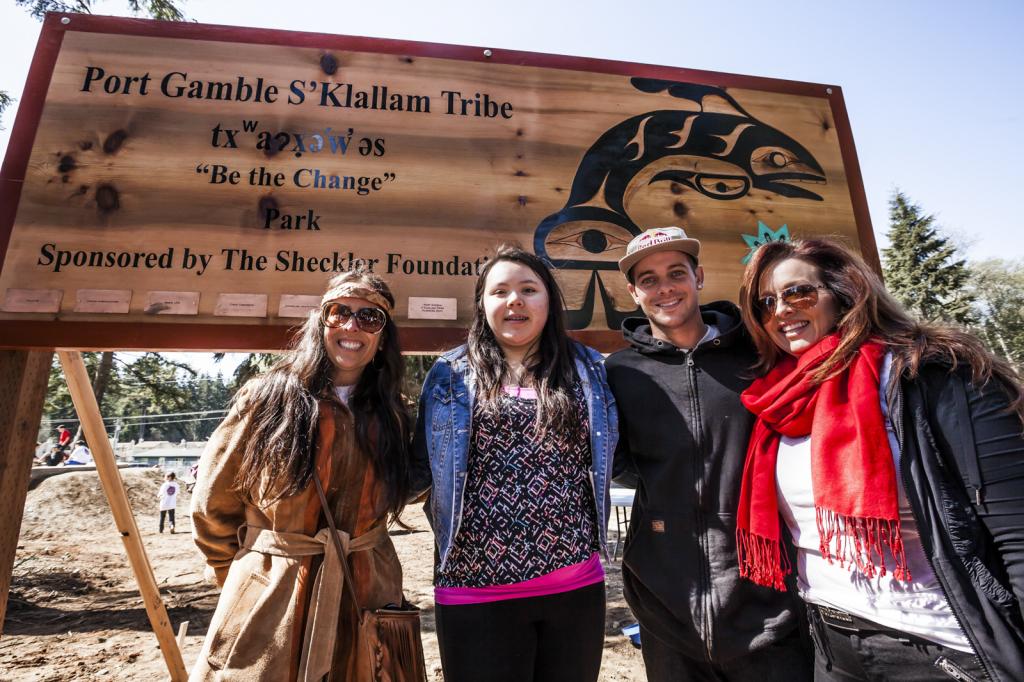 The Port Gamble S'Klallam Tribe was the Sheckler Foundation's first "Be the Change" recipient in 2012 and the first phase of building the skatepark took off on August 27, 2012. After a year and a half of hard work the project is complete. This skatepark was built as a plaza with features for everyone from beginners to lifelong skateboarders. True to the S'Klallam roots the skatepark includes a mural by Native American artist, Louie Gong.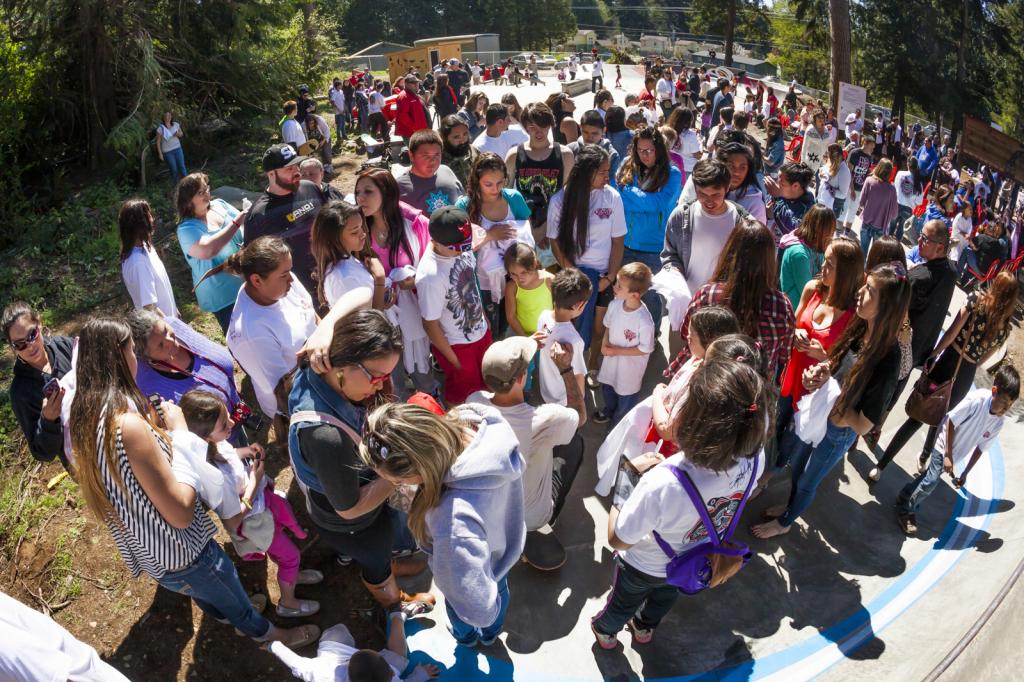 For additional info on The Sheckler Foundation check out shecklerfoundation.org; follow facebook.com/shecklerfoundation, LinkedIn, @SheckFoundation on Twitter and @ShecklerFoundation on Instagram.
About The Sheckler Foundation:
Founded in 2008, The Sheckler Foundation was created as an avenue for Ryan Sheckler, his family, friends and business associates to give back to the community and industry that they are so grateful for. Fueled by the desire to contribute to the many causes that directly benefit and enrich the lives of children and injured action sports athletes, The Sheckler Foundation will produce fundraising events, passion projects and web-based initiatives to raise capital and awareness. Our ultimate goal is to empower our community to "Be the Change!"