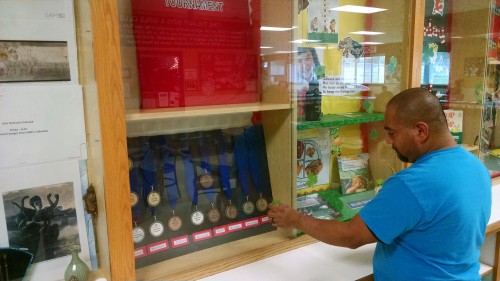 By Brandi N. Montreuil, Tulalip News
TULALIP – Tulalip Boys & Girls Club gaming team had an incredible performance at this year's annual Snohomish County Boys & Girls Club Game Tournament on March 7. Players in the Tulalip team took home 12 medals including several first place spots, in a variety of game categories.
The annual event brings together club teams from around the county to compete in games such as bumper pool, checkers, pool, foosball, ping-pong and card games. This year the event was held at the Everett Boys & Girls Club.
The Tulalip team placed in the top three slots for each game category. Tulalip club members Gaylan Grey placed first in checkers and pool, and second in bumper pool. Terrance Phillips second in ping-pong, Mauricio Garcia first in foosball, Joshua Miranda third in pool, and Maximo Gonzalez third in checkers. Matthew Miranda placed first in ping-pong and second in foosball, while Marcella Gonzalez placed second in speed cards and Ayrik Miranda placed first in pool and third in bumper pool.
Tulalip Games Room Director Jay Miranda explains the tournament is more than just a bunch of kids playing games. Unlike other popular sport choices such as basketball and football, games in the tournament are played individually. They also help the kids develop skills that they can use later in life.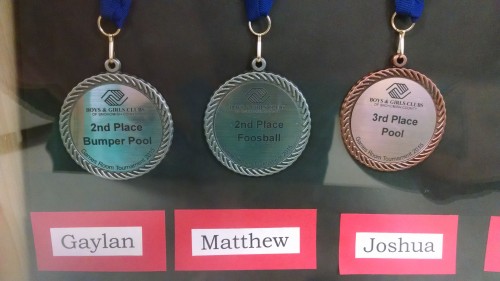 "These games teach the kids strategic thinking, along with critical thinking skills. Bumper pool and pool are games about angles which helps in math at school because they have to look at the angles before they make their move. They have to calculate before they shoot," said Miranda, who has been the director for just under year and incorporates a philosophy of fair play and respect with players.
"I tell the kids, when you get older you will learn life isn't fair, but as long as you keep trying you will overcome the things that seem unfair in life. I tell them to always play to win," said Miranda.
Unlike other clubs in the Boys & Girls Club of America chain, the club at Tulalip is uniquely tailored to the population it serves, which has a large percentage of Native American youth.
"We teach more than just the rules of the games. We teach about having morals and standards for personal growth and we incorporate traditional cultural teachings in our club," Miranda said. "If there was no games room it would impact the other departments in the club with an overflow of kids. The games room gives them a competitive outlet. If we lose the games room, the kids lose the feeling of accomplishment."
"This year was a great accomplishment," Miranda said. "In last year's tournament we had only three players, but this year we had seven and they did great."
Brandi N. Montreuil: 360-913-5402; bmontreuil@tulalipnews.com