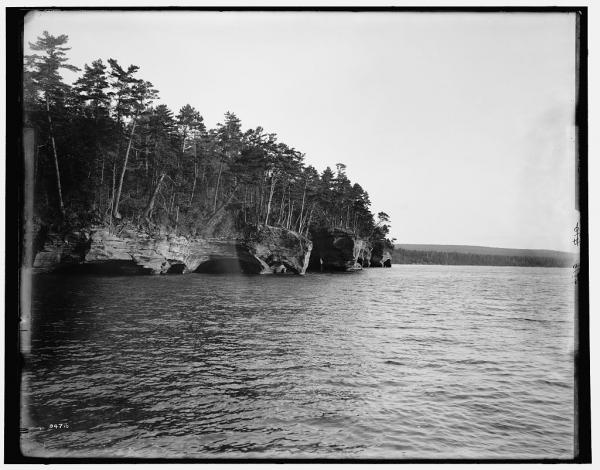 The Washington State Committee on Geographic Names was petitioned on August 23 to change the name of Squaw Bay – on Shaw Island in the San Juan Islands – to Sq'emenen Bay.
"Sq'emenen" is the Lummi name for Shaw Island, according to Lummi hereditary chief Bill (Tsilixw) James. The committee will give the proposal initial consideration October 23 in Olympia. The committee, which meets twice a year, will decide in May whether to recommend the change to the state Board on Geographic Names.
The petition is signed by 30 people, among them citizens of several Coast Salish nations with ties to the San Juan Islands.
Noting the controversial nature of the word "squaw," the petition states that over time the word came to be used "as a term of condescension, as a racialized epithet, and in a way that implies Native American women are second-class citizens or exotic objects."
It also notes that the word "squaw" is not a Coast Salish word, and that renaming the bay "Sq'emenen" would recognize the island's Coast Salish history. The Lummi, Samish and other Northern Straits Salish peoples originated in the San Juan Islands, and for thousands of years maintained and harvested resources on all of the islands, including Shaw. The Lummi Nation, Samish Nation and Tulalip Tribes still own land on the islands and have treaty rights and obligations within their historical territory.
Among those writing letters of support for the name change: Washington State Rep. Jeff Morris, Tsimshian, who had a Samish grandfather and grew up on nearby Guemes Island. "The name Sq'emenen is a more authentic and appropriate name and honors the Lummi Tribe and the history of Shaw Island and the surrounding San Juan archipelago," he wrote.
Residents of Shaw Island met on September 19 to discuss the name-change proposal; residents prefer renaming the bay "Reefnet Bay (Sxwo'le)," because reefnet fishing – which was developed by the Lummi people – is still done there. "Sxwo'le " (pronounced "shwalla"), is the Lummi word for reefnet. "Using both names teaches the language by seeing the two words together," a representative said. "We also want to change the road name, Squaw Bay Road [on the island]."
Other governments in the United States have changed place names that contain the word "squaw," among them the states of Idaho, Maine and Montana; and the city of Buffalo, New York.
In 2003, Squaw Peak in Phoenix, Arizona, was renamed Piestewa Peak to honor Pfc. Lori Piestewa, the first Native American woman to die in combat for the U.S. In 2011, the California Office of Historic Preservation changed the name of a state historical landmark, "Squaw Rock," in the Russian River canyon, to "Frog Woman Rock," to honor and respect the cultural heritage of the Pomo peoples of the region.
Read more at 
http://indiancountrytodaymedianetwork.com/2015/09/25/state-considers-name-change-squaw-bay-161862