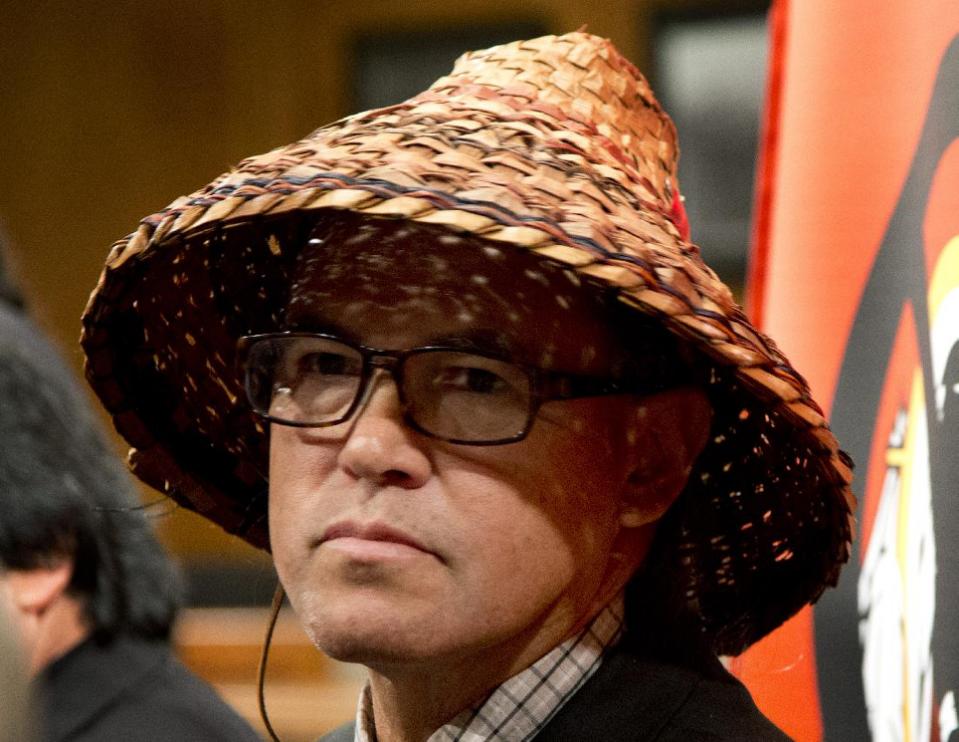 By FELICIA FONSECA, Associated Press
FLAGSTAFF, Ariz. (AP) — Tribes must insist the federal government honor its commitments to them and create partnerships with them based on deference, not paternalism, the president of the National Congress of American Indians said Thursday.
 Brian Cladoosby said in the annual State of Indian Nations address that too many reservations are plagued with high unemployment and dropout rates, rampant drug and alcohol abuse, and an epidemic of suicides.
Congress needs to update laws and regulations on energy, taxation and education to help tribes overcome those long-standing challenges, but it shouldn't dictate solutions, he said.
"Honoring its trust responsibility means recognizing Indian Country's legal authority to control its own destiny," Cladoosby told a crowd gathered in Washington, D.C. "It means respecting Native peoples for who we are, not who others think we are. And it means modernizing the trust relationship between our nations."
In the congressional response, Republican Sen. John Barrasso of Wyoming said the relationship between tribes and the federal government hasn't always been positive. But as chairman of the Senate Indian Affairs Committee, he vowed to lead efforts to strengthen it.
"We are equally committed to so much of what you have raised," Barrasso said.
In exchange for land, the federal government promised things like health care, education, social services and public safety in perpetuity for members of federally recognized tribes. Those vows generally are born out of treaties. The U.S. negotiated more than 400 treaties with tribes, most of which were ratified by the Senate.
Cladoosby, chairman of the Swinomish Nation of Washington state, invited members of Congress to visit Indian Country and see some of its successes: the rehabilitation of centuries-old homes at Ohkay Owingeh Pueblo in New Mexico; cavity-free classrooms in Shaktoolik, Alaska, created by a first-of-its-kind dental health therapist program; and the country's first commercial wetland mitigation bank developed and operated by a tribe in Washington.
But he said federal funding often falls short of what tribes need to provide for their membership.
Congress should build on efforts to improve public safety on reservations, bring culturally appropriate education to Native students and stimulate economic growth, Cladoosby said.
He called on lawmakers to simplify and streamline government regulations that would give tribes the ability to issue tax-exempt bonds, give tax credits to members who live on reservations and adopt children with special needs, and provide tribal law enforcement access to a national crime database.
Cladoosby noted the federal government should do more to expand broadband access in Indian County, which stands at 10 percent. He also said it should study tribes' technology needs and improve infrastructure and housing.
The responsibility falls on all members of Congress, Cladoosby said, whether their districts include Indian Country or not.
"This trust, it's not a handout," he said. "It's a contract. It's a commitment. And it's their duty to honor it."