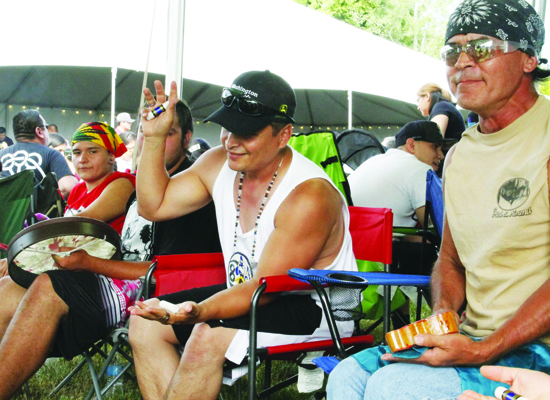 By Kalvin Valdillez, Tulalip News
Players of the traditional Coast Salish gambling game, known by a few names including slahal, lahal, bone games and stick games, gathered at the Tulalip Amphitheater during the weekend of June 1-3. Many players arrived an entire day early, equipped with their bones, drums and lawn chairs in anticipation of the 9th Annual Tulalip Tribes Stick Game Tournament. This year's tournament attracted a record-breaking one-hundred and forty-two teams who competed for a chance to win cash prizes, including the grand prize of $50,000.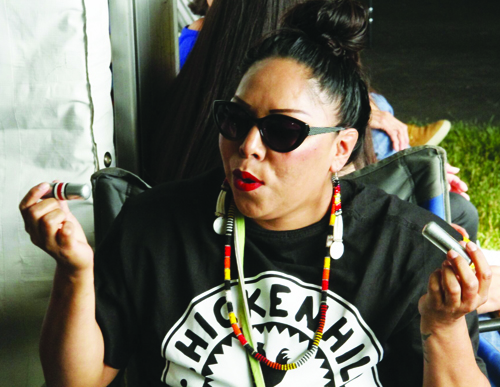 Native families journeyed across Washington and Canada to play in the tournament. The total payout this year was $63,000 which was distributed throughout the weekend during a number of rounds including the kid's tournament, which drew a large crowd of spectators. 
The game was said to be invented centuries ago in order to settle a number of disputes between tribes of the Northwest, including the rights to fishing, gathering and hunting territories. As legend has it, the game was gifted to the people by the animals in order to unite the tribes and prevent war.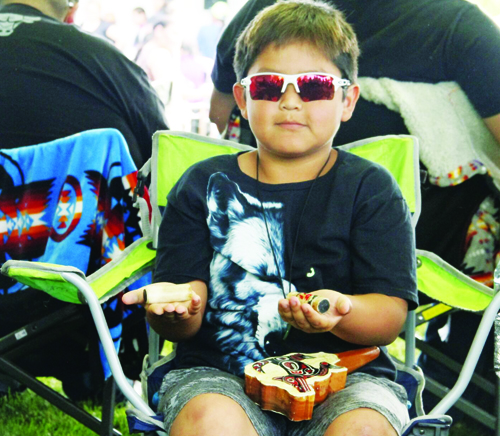 During gameplay, two teams consisting of three to five players face each other. The game pieces, which include a set of bones and sticks, are discreetly distributed amongst the players on one team. The opposing team has to correctly guess where the bones are and how many pieces the player has in their hands. The sticks are used to keep score and the team with their bones in play, sing traditional family songs in an attempt to distract the other team from seeing where the bones end up. The team who has the correct amount of guesses wins the game and gets to advance to the next round.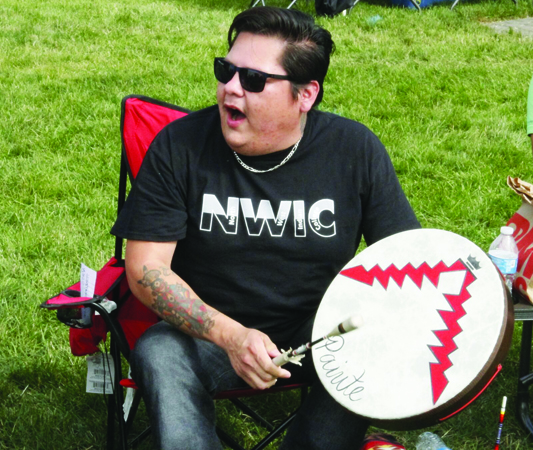 "I came out to play for the Northwest Indian College team," says NWIC student, Mikaela 'Miki' Ponca-Montoya of the Osage Nation. "We held a fundraiser last week so we could register and play in the games. We've been practicing, we have a stick game club at the college and a bunch of people participate and came out to play. I enjoy the medicine from the games because when people are playing their songs, some of us don't know what they mean but we proudly sing those words as they've been upheld for generations and generations. You can feel it when your team starts to put their medicine in the music and when they're playing the game you can feel the energy. That, and if you win, that's the best part!"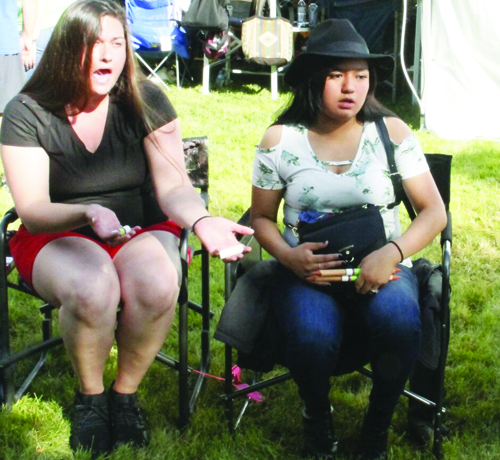 Smiles are shared throughout the entire weekend, even when a team is knocked out of the competition, as most people are delighted to visit with other Native people and practice the traditional game of our ancestors.