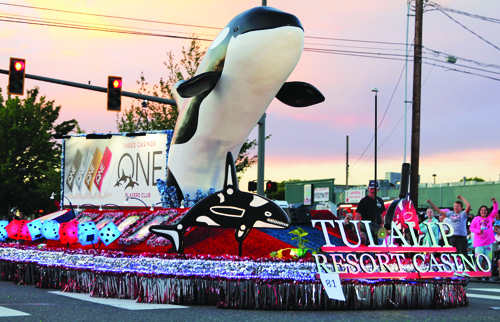 By Micheal Rios, Tulalip News 

A Marysville/Tulalip community tradition since 1931, thousands of families filled the sidewalks of State Street on Father's Day to enjoy the Strawberry Festival's Grand Parade. Tulalip Resort Casino was recognized as the top-level, Orca sponsor for the 87th annual Strawberry Festival.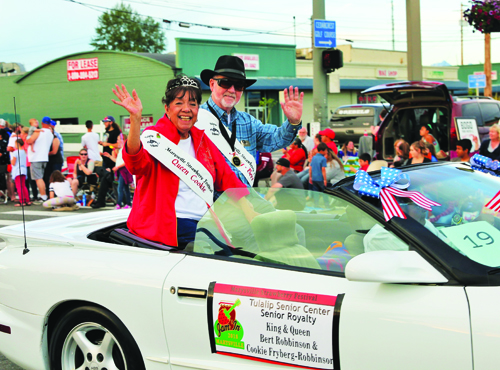 The festival took place over the weekend of June 15 to 17. During those days Marysville Middle School and Asbery Field were home to children's activities, live entertainment, a talent show, craft making, a large outdoor market, and a fun for all ages carnival. Concluding the festival was the Grand Parade.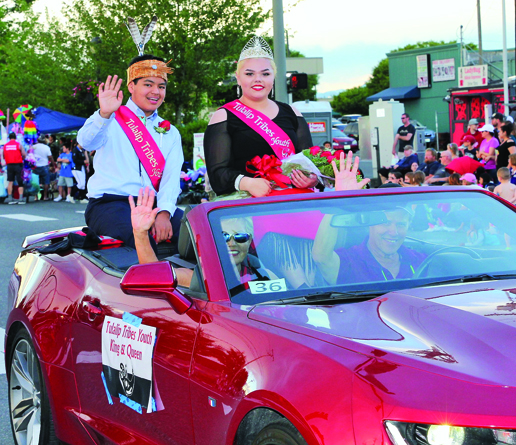 Tulalip was well-represented with a variety of themed displays throughout the parade, adding to the spectacle of stunning visuals and raucous sounds. Tulalip Bay Fire and the police department lent the sirens of their emergency services vehicles to signal the parade's start.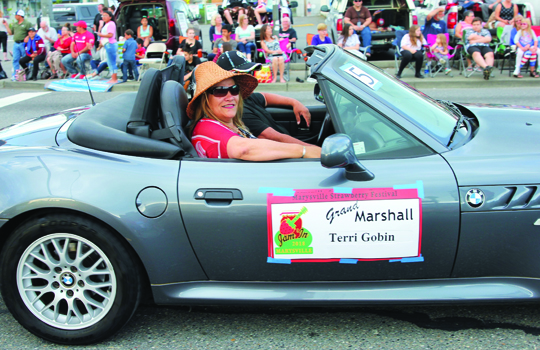 Board of Director Teri Gobin served as Grand Marshall.
Beginning at 7:45pm, the parade lasted approximately 90-minutes, ending shortly after sunset. Unlike years past, there was no dazzling firework show to mark the parade's end because of Marysville's city-wide ban on fireworks, even for display purposes.