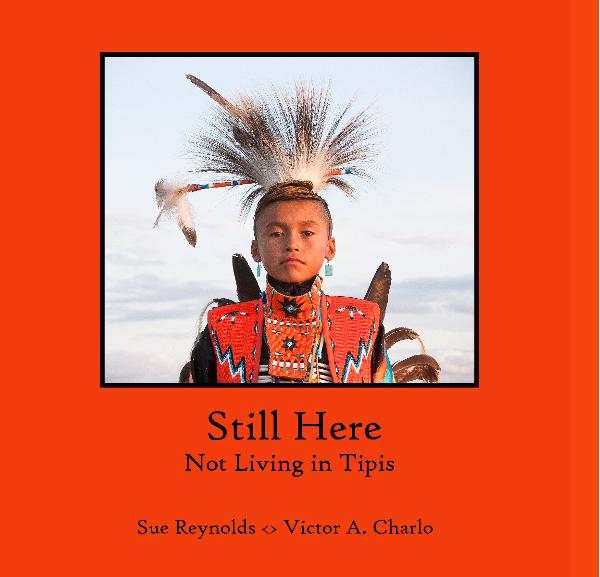 Assembly Members Congratulate First of its Kind Book & Exhibit
BY NATIVE NEWS ONLINE STAFF / 06 FEB 2014
HAYWARD, CALIFORNIA — Photographer Sue Reynolds' latest work – a new Native American collaborative book and exhibit – have been recognized with a certificate from the Offices of California Assemblywoman Joan Buchanan and Assemblyman Bill Quirk.
The certificate commends Sue's remarkable ability to bridge the gap between Native and non-Native peoples.
Since its Nov. 1st, 2013 launch as the first-ever photo-poetry book collaboration between a white urban photographer and reservation Indian poet, "Still Here: Not Living in Tipis" has received high praise from U.S. Congressman George Miller, California State Senator Mark DeSaulnier, The San Jose Mercury News and Contra Costa Times, Native News Online, Indian Country Today and many other culture-shift commentators applauding Sue's trailblazing mission.
Sales are good, too, with purchasers locally and nationwide calling the vibrant volume "a gem" that's beautiful to look at and creates real cross-cultural change.
The accompanying "Still Here" exhibit at PhotoCentral in Hayward, CA – another collaborative effort with Charlo – concluded at the January 12th Closing Event with a sizable crowd applauding this newest recognition.  Both the show and book are about survival and resurrection in the face of long odds, revealing reservation life, honoring tribal ways that endure and acknowledging that walking in two worlds is hard.
"Still Here: Not Living in Tipis" features over 40 of Reynolds' stunning images paired with Salish Indian poet Victor Charlo's powerful poems, immersing readers in old ways and what it means to be Indian today from Native and non-Native perspectives.
A portion of proceeds from book sales benefits the American Indian College Fund. Purchase book here.