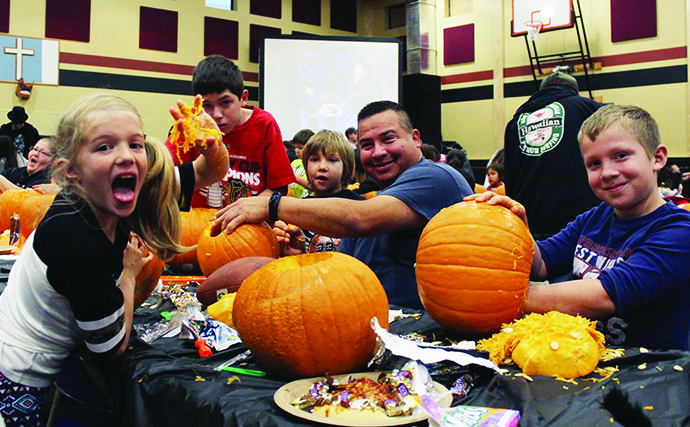 By Kalvin Valdillez, Tulalip News 
Citizens of the Tulalip and Marysville community are currently celebrating the second annual Unity and Wellness Month. Each October, Tulalip Youth Services and the Marysville School District unite to bring attention to issues such as domestic violence, substance abuse, bullying and suicide. Youth Services hosts several events throughout the month to promote awareness about these issues, in a positive manner, including the Say Something Color Run, Quil Ceda Tulalip Elementary Coffee Morning and movie nights. Each week of Unity Month sheds light on serious topics; the first week focused on suicide prevention and was deemed Life is Sacred week, the second week was Healthy Relationships week which addressed domestic violence. The third week of Unity Month focused on bullying prevention.
"This past week was our Unity and Wellness Month Kindness week," states Tulalip Youth Services Education Coordinator, Jessica Bustad. "We had a pumpkin carving night, movie night and even had a Don't be a Monster assembly at the Marysville-Tulalip Campus for all four secondary schools. We had our five-day Kindness Challenge that we used to encourage people to put extra effort into sharing kindness and to show them how easy it can be. We had students, staff and community members going the extra mile to work on their random acts of kindness. We would like to continue the challenge to all of the youth and adults in this community."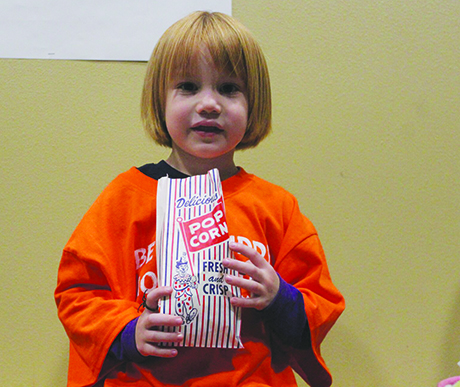 Youth Services kicked off the third week of Unity Month with a Family Pumpkin Carving Night. Community members gathered at the Don Hatch Youth Center on October 16, to carve and decorate jack-o-lanterns in preparation for Halloween. Dozens of families participated as over three-hundred pumpkins were sculpted into spooky designs and the youth entered their creations into a contest for a chance to win various prizes. Movie night consisted of a screening of Chicken Little, complete with pizza and popcorn.
The bullying problem continues to grow nationwide in schools, the work place and most recently online. Children who are frequently bullied can often develop depression and anxiety. According to the website, www.StopBullying.gov, twenty-eight percent of students nationwide have experienced bullying and approximately thirty percent of students have admitted to bullying their peers. Cyberbullying is on the rise. According to the National Center for Educational Statistics, cyberbullying has nearly doubled amongst ninth through twelfth grade students in the past ten years, from eighteen to thirty-four percent.
"As we all know, bullying is a serious issue across the country and even more-so now with social media," says Jessica. "Cyberbullying has become a huge problem. Our children are exposed to so much through social media and it does impact their self-esteem. Teach your children to use social media for positive things. Monitor your children's social media accounts. Our society has become so desensitized to acts of violence and bullying. Stand up and show the world that kindness and good people are everywhere. Raise your children to be kind to others, our earth and especially themselves. Teach your children to love and respect themselves so that they can properly love and respect others.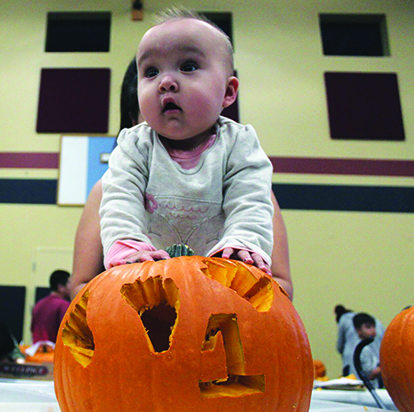 "Here are a few ways you can teach your child to be kind," she continues. "Tell your child you love and care about them, share with your child what kindness is and what it means, lead by example by being kind to others and talking to your children about it. Spend quality time with your child at the dinner table or reading for 20 minutes a minutes a night. Listen to your child, ask them about school experiences and ask them about their feelings, talk to your child about bullying and what to do if they have been bullied, have seen bullying or are the bully. Let them know it is ok to reach out for help."
For more information, please visit the Tulalip Youth Services Facebook page or contact  the department at (360) 716-4909.