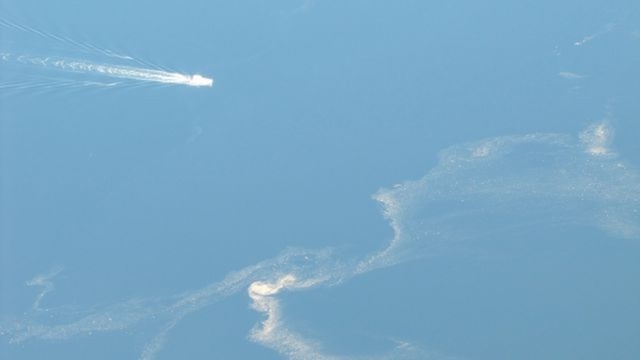 By David Steves, OPB
A Northwest lawmaker's battle against toxic algae blooms won the support of President Barack Obama Monday, when he signed into law a bill aimed at controlling such outbreaks.
Oregon congresswoman Suzanne Bonamici and Florida Sen. Bill Nelson co-sponsored the bill, which authorizes $82 million dollars for new research meant to control toxic algae blooms nationwide.
The advocacy group Ocean Champions applauded the effort from Congress and the White House. The group's president, David Wilmot, issued a statement saying it costs the nation about $100 million dollars a year to deal with toxic algal blooms.
Bonamici said during her floor testimony in the House that she got behind the legislation after learning that toxic algal blooms were leading to yearly die-offs of Dungeness crabs in Oregon. She also said climate change was making the problem worse.
"This will become increasingly important as coastal populations increase and changes in the environment, such as warmer water temperatures, have the potential to alter the growth, toxicity and geographic distribution of algal blooms," Bonamici told her House colleagues.
Northwest waters have been hit by a number of these outbreaks in recent years. Toxic algae has contaminated Washington's Puget Sound and several lakes in Oregon, including Fern Ridge and Lost Creek reservoirs.
Algal blooms have also made shellfish unsafe to eat and have been harmful to salmon. Public health agencies have had to close beaches to shellfish harvesting and issued no-swimming restrictions for lakes in the Northwest because of such outbreaks.