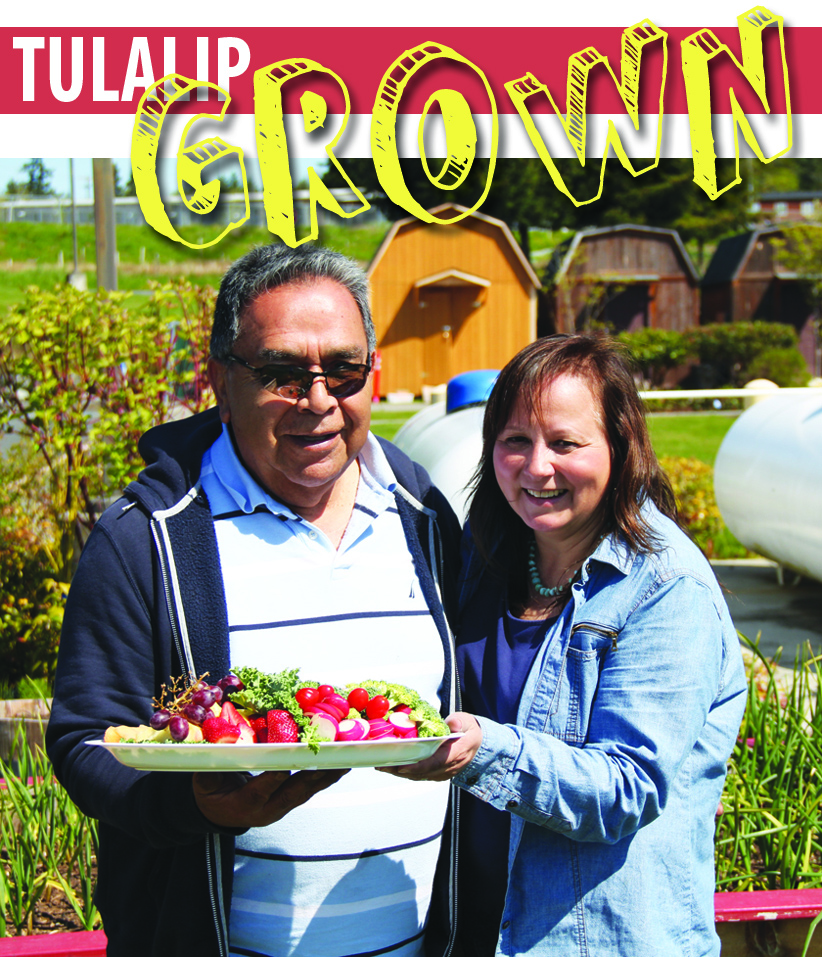 by Micheal Rios, Tulalip News 
When it comes to diabetes, Native Americans are clearly at greater risk compared to non-Natives. The incidence and prevalence of diabetes within the Native community have increased dramatically as traditional lifestyles have been abandoned in favor of westernization, with accompanying increases in body weight and diminished physical activity. Consider these sobering statistics from the U.S. Department of Health and Human Services' Indian Health Service:
2.2 times higher – likelihood of Native Americans to have diabetes compared to non-Hispanic whites.
68% – percent increase in diabetes from 1994 to 2004 in Native American youth aged 15-19 years.
95% – percent of Native Americans with diabetes who have type 2 diabetes.
30% – estimated percent of Native Americans who have pre-diabetes.*
The extent of diabetes in Native communities today demands public health programs that incorporate specific cultural adaptations for individual tribes. Enter the Tulalip Health Clinic's Diabetes Program and its 'grow your own fruits, vegetables & edible flowers' campaign.
In the spring of 2013, Veronica "Roni" Leahy, Diabetes Program Coordinator, embarked on a mission to bring practical application of diabetes prevention into the everyday lives of Tulalip tribal members by creating a Tulalip Bay wellness garden and trail.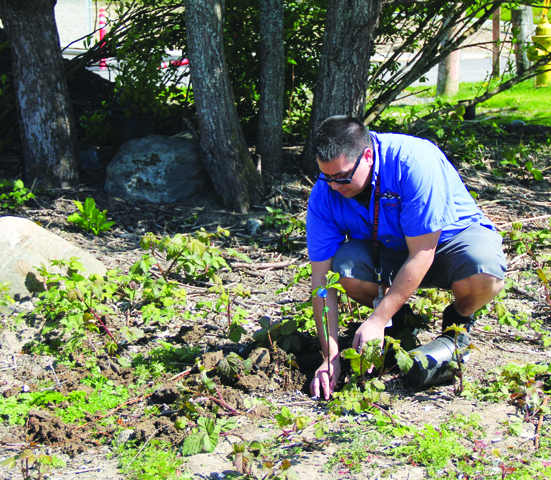 "Our goal for this garden is diabetes prevention," explains Leahy. "One of the ways you fight diabetes is good nutrition and exercise. We have a vegetable garden which supports good nutrition and a wellness trail for our exercise. It's practical application. We offer natural foods you can grow. We have berries, like gooseberries, huckleberries and raspberries. We have fruits, like Oregon grape, apples and pears. Plus, we are growing edible flowers as well.
"Our plan here is to have as much community involvement as possible in creating this space. We have elders who have been a huge part of this project from the very beginning. We'll continue to focus on the elders and community as we further develop this area. That's why we call it 'grow your own fruits and vegetables.'"
Volunteer elders work hard almost every day in creating new additions to the health clinic gardens. Tulalip elder Sandy Swanson is one of those dedicated volunteers.
"I'm out here every day because I enjoy gardening. I worked with Roni on this project since it first started at Hibulb Cultural Center," says Swanson. "I worked there in the greenhouse and garden beds for two or three years. So when we started down here, I thought this would be good because it's closer to my home and work at the Health Clinic. I was a nurse for 50 years and just retired last year. I'm 75 now so I putter around here and water and plant and help keep this area clean. I come down and help plant the peas and apple trees.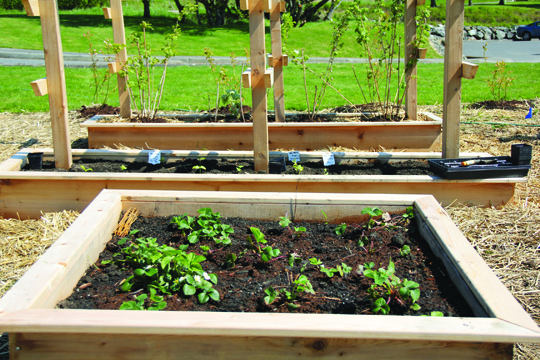 "This garden is for the people so anyone can come help out and be a part of this. People come and work with us on these gardens, we'd like to have more people, but many work so we understand. The main theme is to be able to teach about healthy home-grown fruits and vegetables where they are safe to eat, store stuff is so processed and shined up with chemicals. You have to wash all your fruits and vegetables from the stores these days."The Tulalip Health Clinic's Diabetes Program is determined to teach the tribal membership how to live a healthy lifestyle that minimizes the risk of diabetes and welcomes any and all community volunteers to become a part of the wellness garden. The next 'grow your own fruits and vegetables' event with be on Friday, May 29 from 9:00a.m. – 3:00p.m. at the Tulalip Bay wellness garden and trail, located on the west side ofthe Tulalip Health Clinic.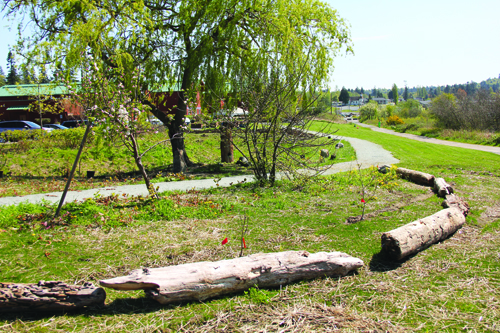 For more information about the Diabetes Program, the wellness garden, or opportunities for volunteerism please contact Roni Leahy at vleahy@tulaliptribes-nsn.gov or 360-716-5642.
*source: diabetes.org
Contact Micheal Rios, mrios@tulaliptribes-nsn.gov