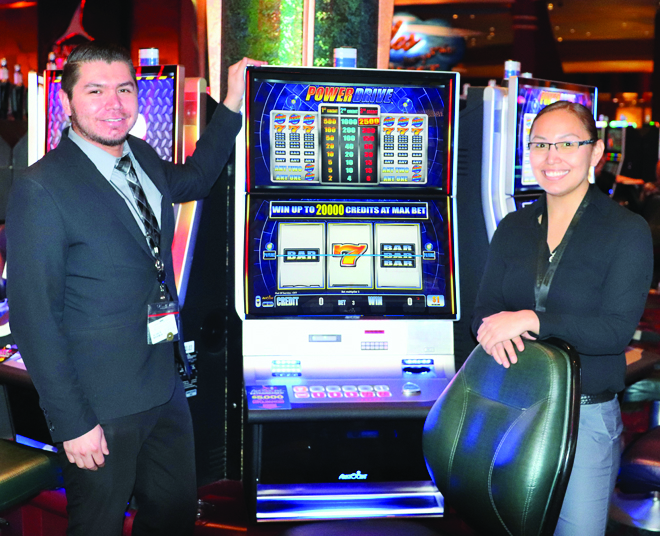 By Micheal Rios, Tulalip News 
Aristocrat has installed its first Tribal Lottery System (TLS) games in the State of Washington at the Tulalip Resort Casino and Quil Ceda Creek Casino. The new games – Birds of Pay™, Buffalo Gold Collection™, Wild Lepre'Coins™, and Wild Panda™ Gold – are the first games in the state provided by Aristocrat on the TLS platform. 
"Aristocrat is an Australian based slot manufacturer and one of the largest in the world," explained Jason Woodall, TRC Slots Engineer. "It's been close to ten years now that we've been working with them to bring their product to the Washington State market. Aristocrat is well-known for making games with big payouts and sought after jackpots." 
While the Aristocrat games have only been installed for a few weeks at both Tulalip gaming properties, they already have a committed player base. Dale Horton of Arlington is one such player. Dale has been playing the new machines diligently since their arrival and his commitment paid off big time on the morning of January 7 when he hit a whopping $72,000 jackpot.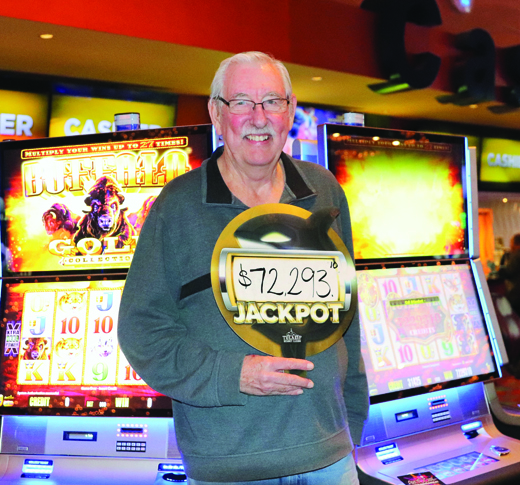 "I've been playing Buffalo Gold quite a bit since it's been put in," shared Dale. "I frequent the Tulalip Casino nearly every day. I enjoy the mornings when it's quieter and not as smoky, that allows me to socialize with the friendly staff who have always treated me well. It feels pretty good to have hit a jackpot, it's my first in a long while."
The games come to Tulalip and Quil Ceda by means of the Tulalip Tribe of Washington's sponsoring Aristocrat's entrance into the TLS market. That sponsorship allowed the company to sell its cabinets and games in the State. 
"We are excited for the Tulalip/Aristocrat partnership and what it means to the Washington market. Aristocrat has established solid product performance and will bring a superior library of content for our guests' enjoyment," said Don Hegnes, Tulalip Resort Casino Slots Director. 
"Tulalip Resort Casino and Quil Ceda Creek Casino are excited to be the first properties to introduce Aristocrat cabinets and games into the Washington market. Since the first install, our guests continue to embrace the product," added Quil Ceda Creek Casino Slots Director, Belinda Hegnes.
The games are the first in a series of titles Aristocrat plans to bring to the State over the next year. "We are very excited to bring these new games to Tulalip, Quil Ceda, and Washington State," said Siobhan Lane, Senior Vice President, Marketing and Gaming Operations. "We have worked diligently to create new games based on player-favorite titles that fully comply with TLS regulations, and we are grateful to The Tulalip Tribe of Washington for their sponsorship and encouragement throughout this process." 
Aristocrat Technologies Inc. is a subsidiary of Aristocrat Leisure Limited (ASX: ALL), a leading global provider of land-based and online gaming solutions. The Company is licensed by more than 200 regulators and its products and services are available in more than 90 countries around the world. Aristocrat offers a diverse range of products and services including electronic gaming machines and casino management systems.*
*Source: Aristocrat press release (1/2/2019)