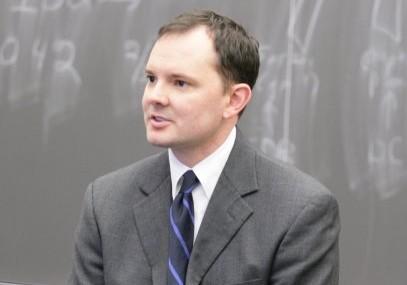 By Rob Capriccioso, Indian Country Today Media Network
Assistant Secretary – Indian Affairs Kevin Washburn announced November 12 a finalized rule that aims to resolve some problems created for tribes by a recent U.S. Supreme Court decision, which said that a litigant can sue for up to six years after the U.S. Department of the Interior takes lands into trust for tribes.
The court ruled in June 2012 in Match-E-Be-Nash-She-Wish Band of Pottawatomi Indians v. Patchak that the law does not bar Administrative Procedure Act challenges to the Department of the Interior's determination to take land in trust even after the United States acquires title to the property, unless the aggrieved party asserts an ownership interest in the land as the basis for the challenge. In the case at hand, it allowed a lawsuit to go forward challenging a tribal casino in Michigan from opening, despite the suit being filed three years after Interior took land into trust for the tribe. More broadly, it left the door open for costly lawsuits years after tribal projects, including casinos, housing and healthcare facilities, have broken ground.
RELATED: Supremes Support Lawsuit Against Interior's Land-into-Trust Authority
The new rule partially addresses the issues by ending a 30-day waiting period Interior established in 1996 for the assistant secretary to take land into trust for tribes wanting to develop casinos on such land. That so-called "self-stay policy" was meant to give parties a heads up in case they wanted to file suit. The rule clarifies that the assistant secretary's decision is final, and it allows the assistant secretary to take the land into trust with no waiting period. Lawsuits, though, are still a possibility.
"The reason for staying is just not so compelling anymore," Washburn told Indian Country Today Media Network in May when he proposed the rule that has now been finalized. "Our argument is that people can still bring their action if they want to after we've taken the land into trust—at least that's what Patchak says."
RELATED: Washburn Announces Plan of Attack for Patchak Patch
The new rule also includes a 30-day appeal period for Bureau of Indian Affairs land-into-trust decisions that do not involve casinos. If parties do not file an appeal within 30 days before the Interior Board of Indian Appeals, then they will lose the right to do so ever.
"If they don't appeal, then they are out of luck," Washburn told ICTMN in May. "Kind of like when the minister says, 'Speak now or forever hold your peace.'"
"If an appeal isn't filed in 30 days, it's golden—the land is in trust, and it's secure [for tribes]," Washburn added.
Washburn previously admitted that there are shortfalls for tribes here because, under the rule, Interior will be providing wider notice of its decision to acquire land. He said the benefit of the rule outweighs that risk: "If people have concerns, we need to get them out of the bushes and get them to raise their concerns within 30 days—not wait 5 years and 11 months," he said.
He predicted that critics of the administration's tribal land-into-trust policies, including Sen. Dianne Feinstein (D-Calif.), will appreciate that the policy codifies that parties in opposition will be contacted by Interior. "I think that's a change that she will appreciate," he said.
An Interior press release said the new rule "demonstrates the Obama Administration's continuing commitment to restoring tribal homelands and furthering economic development on Indian reservations."
Beyond the administration, tribal advocates have been asking Congress to pass a true "Patchak patch" that would say that once the United States takes land into trust for tribes, the decision is completely immune from lawsuits whether the lands are intended for casinos or other uses.
"But we can't wait for Congress to do that," Washburn said in May. "We don't know if they will. We certainly would support such legislation, but, in the meantime, we have to figure out how we protect tribes now."
According to the Department, 38 tribes and tribal organizations commented on the proposed rule before it was finalized, while 16 from state, county, or local governments and organizations representing such governments commented and 12 members of the public, including individuals, advocacy groups and other organizations commented. Most tribal commenters were supportive of the rule, although there were some tribal objections, while most state, county, or local governments and organizations and members of the public were opposed to the rule.
Michael Anderson, an Indian affairs lawyer with Anderson Indian Law, said the new rule is a positive one for tribes.
"This is a good development and could shorten the current six-year statute of limits under the Administrative Procedure Act to challenge Interior land-into-trust decisions," Anderson said.
The final rule is online here.
Read more at
http://indiancountrytodaymedianetwork.com/2013/11/12/washburn-finalizes-administrations-patchak-patch-152215