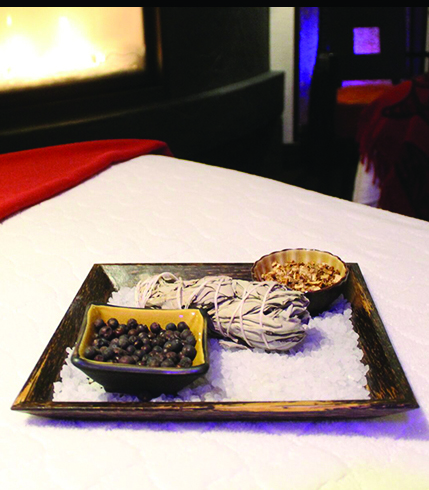 By Kalvin Valdillez, Tulalip News 
The Forbes Travel Guide recently released their top ten spas to visit for a new year renewal in 2018. Among the many extravagant spas from around the world, including spas in Bali, Okinawa and Cancun, was none other than the luxurious T Spa at the Tulalip Resort Casino. The T Spa has been a favorite relaxation destination among locals, frequent travelers and high rollers alike since first opening their doors nearly a decade ago. Within those short few years, the T Spa has received several accolades for their exceptional body treatments and excellent guest service, including Best Day Spa by King 5's Best of Western Washington Awards as well as two features on the local TV show, Seattle Refined.
"We're a Tulalip inspired spa, that's why we're named the 'T' Spa," explains Spa Manager, Naomi Ervin.  "We wanted to focus on bringing the beautiful nature of the area to the inside of the spa with the birch trees, cedar saunas and the river rock services. We are 14,000 square feet; we have fourteen treatment rooms, including two VersaSpa spray tan beds. We have a full nail salon, where we do natural nails, as well as a hair salon and we also do teeth whitening."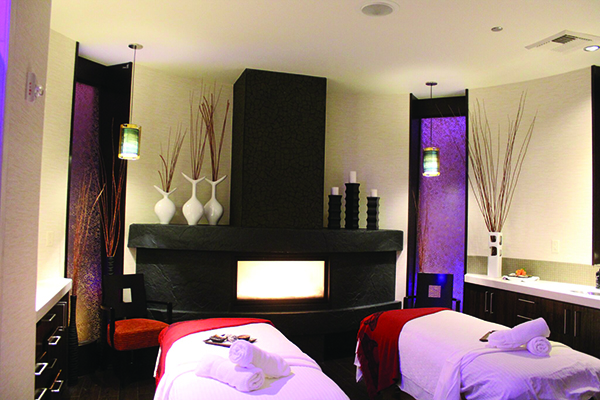 The T Spa offers a variety of relaxing body services that are sure to dissolve away the stress from the daily grind and leave you feeling spiritually grounded and tranquil. Such services include massages, facials, manicures, pedicures, milk baths and body wraps. If you wish to experience a little of everything in one service, be sure to inquire about the Vital Relaxation Body Ritual. The spa also accepts Health Care Management Administrators (HMA) insurance for fifty-minute massages, with a choice of a relaxation, deep tissue or hot stone massage.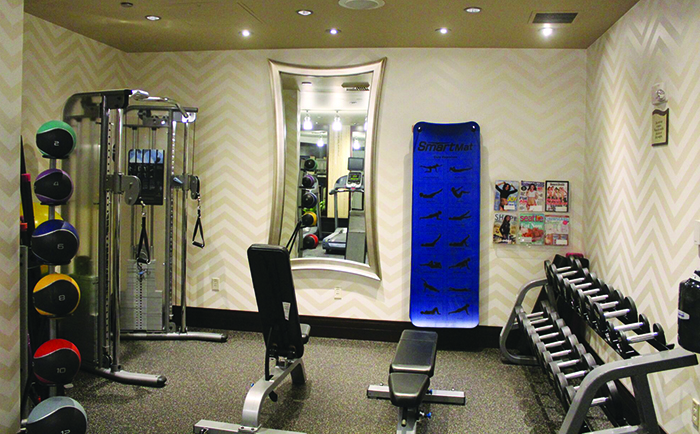 Aside from the elegant stress relieving services, one of the main attractions of the T Spa are the relaxation rooms which feature eucalyptus steam rooms and dry-cedar saunas. The spa recently completed renovations that saw the addition of a workout area for Resort guests, as well as a revamped boutique which offers an assortment of items such as sage, yoga apparel and BareMinerals makeup as well as hair and skin care products.
"The T Spa is really helpful for people who live a stressful life and is a place where they'll be able to unwind and relax," says Naomi. "The whole atmosphere is really relaxing, it's great for your well-being. It's important to take care of yourself and focus on your mental wellness as much as your physical appearance. Sometimes when you take care of yourself on the outside, you feel better on the inside. And it's all about feeling good."
In the near future, the T Spa plans on revealing their new meditation suite, complete with a Himalayan salt wall. The T Spa is also hosting the Live Love Spa Convention this March, a two-day event for top spa industry leaders from across the nation.  To view a complete list of their services and to book online, please visit TulalipResortCasino.com and for further information, please contact the T Spa at (360) 716-6350.