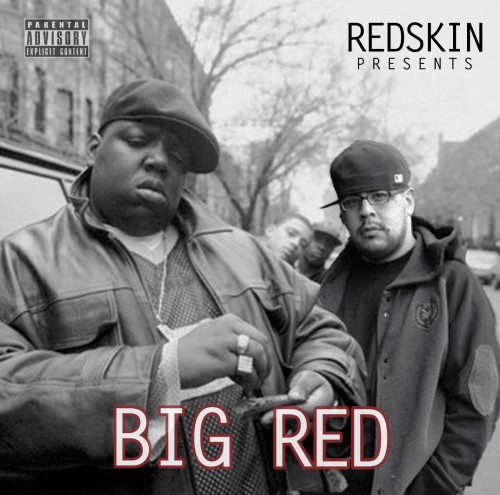 Source: Press Release Cabin Games LLC

Seattle, WA (9/3/2014) – Cabin Games emcee Redskin is gearing up to release a new mixtape titled Big Red, in which he spits hard-hitting rhymes over 14 classic Notorious B.I.G. instrumentals. This tribute to Biggie has been in the making for quite some time, and Redskin did not take the challenge of paying homage lightly, attacking each beat with the same calculated force and delivery as the last. With select features from Pez Paradise and Mya Rose, and mixing by Cabin Games producer Kjell Nelson, Big Red builds on the rapidly growing catalogue of dope music coming out of the Cabin.
The cover art for the mixtape features both the legendary Biggie Smalls and Redskin himself, and was designed by Native American artist Steven Judd. The project will be released on September 11th, 2014.
Cabin Games is a new music label co-founded in Seattle by Rich Jensen, former Co-President of Sub Pop Records, and Redskin, a Tulalip Tribal member.  Current artists include Silas Blak, Hightek Lowlives, Pigeonhed, Richie Dagger's Crime, Redskin, Yardbirds and Steve Fisk.
For bookings and more information about Cabin Games:
Contact:
Info@CabinGames.net
Twitter.com/CabinGamesLLC
Soundcloud.com/CabinGames