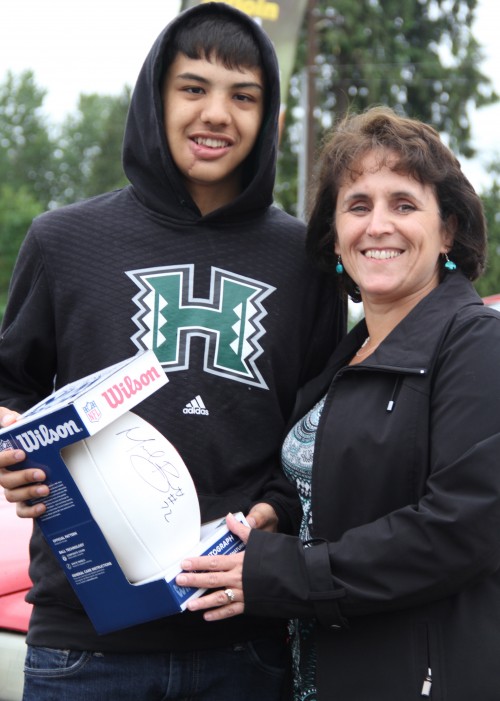 By Brandi N. Montreuil, Tulalip News
TULALIP – Rochele Hammond, husband Ken and sons Josh, Jake and Bradon purchased a priceless item donated to this year's annual Tulalip Boys & Girls Club auction held Saturday, May 9.
The item is a football signed by Seattle Seahawks #72 defensive end Michael Bennett. It wasn't just the autograph that made this item priceless to bidders, it was the story behind it that resonated with the Hammonds.
The football was donated by Nate Hatch, the only survivor among the five students attacked in the school shooting on October 24 at Marysville-Pilchuck High School. Hatch was presented the football by Bennett following the tragedy.
Hatch, a former Tulalip Boys & Girls Club member, decided to donate the football to help raise funds for the club's programs.
The Hammonds won the final bid but knew the football was worth much more than what they had paid for it. They decided to return the football to Hatch.
"He deserves to have it and I knew he was meant to have it," said Rochele . "We want him to know we are thinking of him. It just needs to be with him."