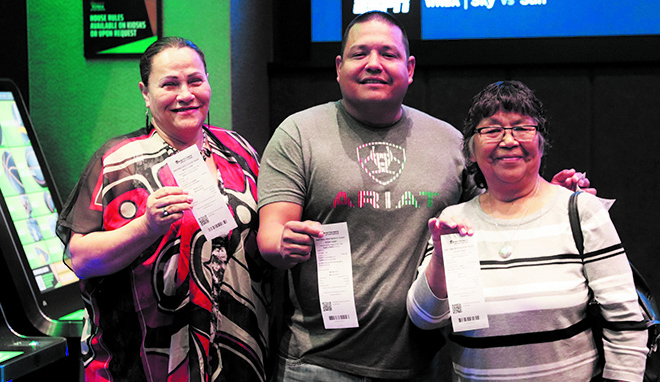 By Kalvin Valdillez, Tulalip News
The Tulalip Gaming Organization held the soft opening for their new sports betting venue, Sportsbook, on the afternoon of September 6. In partnership with Draft Kings, Tulalip is bringing Sportsbook to both of their gambling establishments at the Tulalip Resort Casino and the Quil Ceda Creek Casino.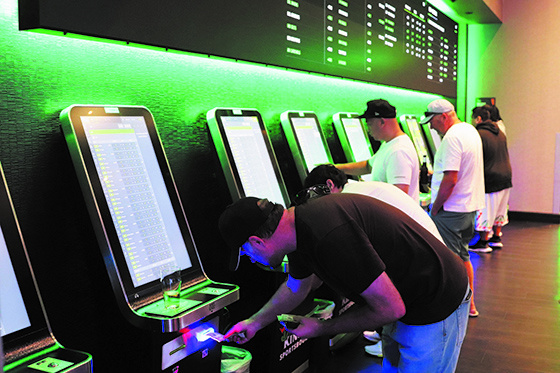 "Sports betting is new to Washington," explained Sportsbook Supervisor Paola Hurtado. "I know there are several casinos that have opened but we are with Draft Kings. Draft Kings have different odds and there are different options of wagering. With us, you are able to bet on a lot of type of sports. Right now, we have MLB, NBA, WNBA, MLS, MMA, fights, and many more. Our guests are really excited for sports betting, now they don't have to drive all the way out to Angels of the Wind or Snoqualmie, all they have to do is drive up the road."
Sportsbook features a ginormous tv screen that can play multiple games, matches, and competitions in real time. Bettors can grab a seat in one of the venues comfy recliners and follow the results of their wagers live.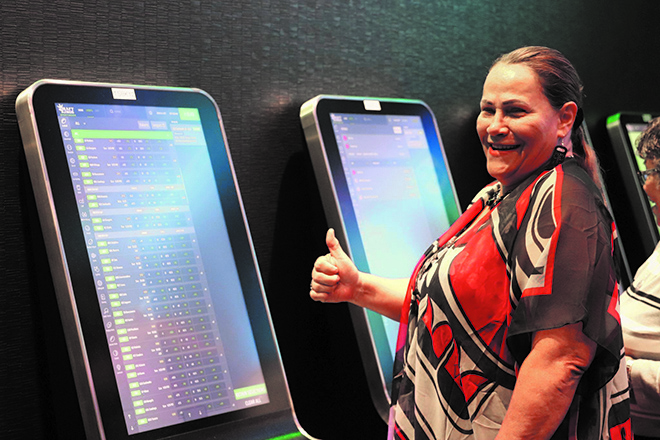 Placing the very first bets at Sportsbook were none other than Tulalip BOD members Hazen Shopbell and Marie Zackuse, as well as Chairwoman Teri Gobin.
Said Teri, "I bet on the Seahawks for $10, the Mariners for $100, and the Storm for $100. It's really exciting that we are finally opening up our sports betting venue, both here (TRC) and at the Q. We have this big screen, it's one of the largest in Washington State at this time, and we're really excited. This has been a long time coming and it's with one of the premier sports betting organizations in the United States. Our partnership with Draft Kings is really good and is what is really key to what is going to make this a success."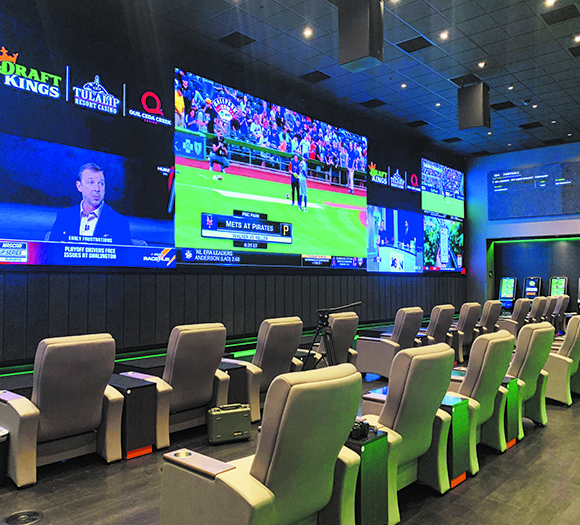 The kiosks at Sportbook will be available 24/7 following the venue's grand opening, which is tentatively scheduled for September 20. And according to Chairwoman Gobin there may or may not be some big stars in attendance to help celebrate the grand opening with the people.
"We were a little slow to get ours up and running, but we wanted to do it the Tulalip way and make it a grand event," Teri expressed. "I'm so excited and can't wait for everybody to try it out."
For more info, please visit https://www.tulalipresortcasino.com/Sportsbook