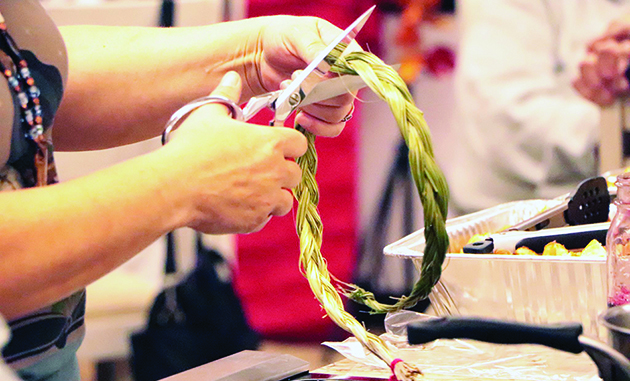 By Wade Sheldon, Tulalip News
In a transformative and visionary step towards reclaiming their ancestral culinary traditions, the Tulalip Northwest Indian College (NWIC) recently unveiled the groundbreaking Tulalip Food Sovereignty Presentation Kitchen. This innovative kitchen space, formerly a conventional classroom, symbolizes cultural revival and health empowerment. The soft opening event on Friday, November 3, was nothing short of a culinary journey, inviting the community to savor the flavors of Indigenous cuisine while unraveling the profound concept of food sovereignty. Step inside this unique kitchen and discover how it's poised to revolutionize the relationship between tradition, health, and community.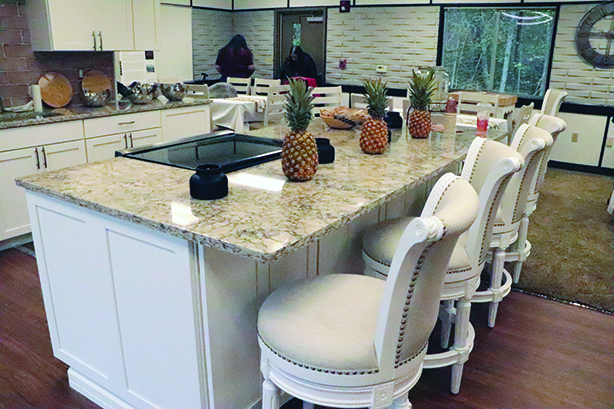 The newly renovated space has undergone a remarkable metamorphosis, evolving from a mundane classroom into a welcoming haven of culinary exploration. With an expansive, open kitchen at its heart, it beckons onlookers and perhaps even a camera crew to witness the intricate process of preparing Indigenous foods. The kitchen's primary mission is to serve as an educational hub where students can immerse themselves in traditional food preparation. It's a place where the rich heritage of Indigenous cuisine is brought to life, instilling in the next generation the knowledge and skills necessary to honor and preserve their culinary traditions.
"I grew up in a fishing and hunting family, and I didn't know that I was already practicing food sovereignty," said NWIC teacher, Linzie Crofoot. "Our food kept us a healthy community. Food sovereignty is about community health; our traditional foods and medicines and their direct ties with resource management. Traditionally, we have been the gatherers, hunters, and fishermen responsible for tending the land and keeping it healthy and our people healthy."
Linzie continued, "When I am teaching Native Environmental Science, and I am teaching about our native plants, I am incorporating tribal health into it. I am incorporating our traditional values into it. That's how I plan on using this kitchen; as a gatherer and a Native Environmental Scientist, I want people out on the land to be restored to their natural role on the land, and then be able to come back here and make meaningful relationships with each other and the community through food. That is how we have always built community. There's nothing more traditional than feeding each other and coming together to make food."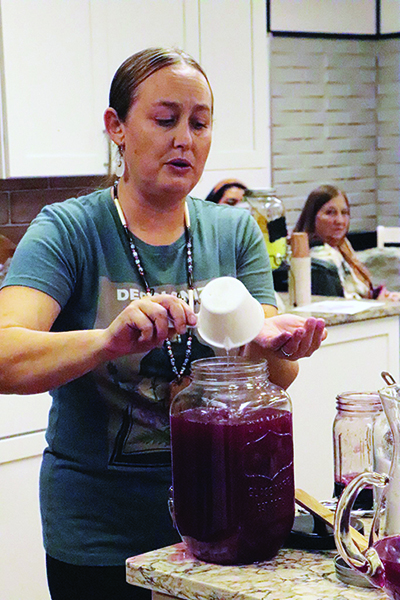 After the meal, Linzie demonstrated how to make a sweetgrass lemonade and started by creating a simple syrup. A mixture of sweetgrass water and sugar boiled create a tasty syrup that can be stirred into the lemonade. The goal of the demonstration was to show that you can start small with your introduction to a more native plant diet by creating one ingredient and building off that.
"When we tell people they need to eat traditional foods, they don't know where to begin and get overwhelmed. They think they must be a gatherer or a hunter, or they need access to a bunch of land, and then they freeze and continue to eat all the same Western foods they have been eating their whole life. I want to incorporate easy things that you can do in your everyday lives. So, start with one cup of tea a month and sweeten it with a native plant, then work your way up. And don't feel guilty about it," said Linzie.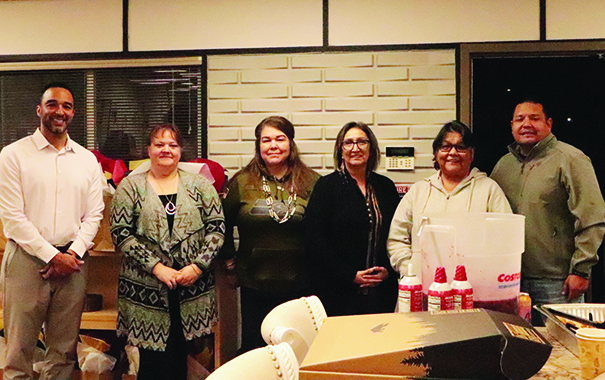 "This is the first tribal sovereignty kitchen in the nation," said Colette Kieth, NWIC site manager. "The primary goal is that students understand what food sovereignty is and what tribal food sovereignty is and use our traditional foods. I also wanted a place where our students could have a camera-ready place for great presentations, like on Instagram and Facebook. I want our students to feel what it was like to work in a nice kitchen."
The Tulalip Food Sovereignty Presentation Kitchen will have its grand opening in May, where students can create in the kitchen. Registration for winter classes opened on Monday, November 6th. To learn more about NWIC, visit nwic.edu.