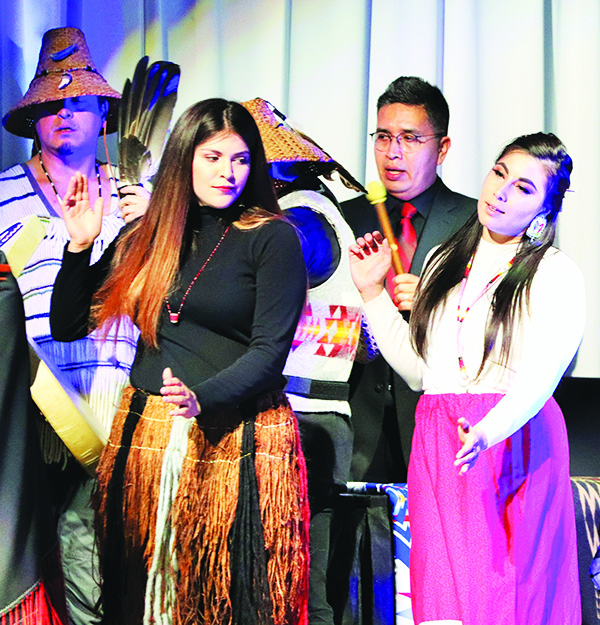 By Micheal Rios, Tulalip News
Potlatch Fund is a Native-led nonprofit that provides grants and leadership development in tribal communities throughout Washington, Oregon, Idaho and Montana. The Fund's driving mission is to expand philanthropy within Northwest tribal nations by inspiring and building upon the tradition of giving. From potlachs to powwows, building community and sharing wealth has always been a part of Native peoples' way of life.
On November 2, the Potlatch Fund held its highly anticipated annual fundraising gala. With venue location and theme changing every year, the one constant the gala promises is attendees will be inspired and given ample opportunity to show their generous side. This year the location was Little Creek Casino Resort and the theme: 'Spirit of Reciprocity'.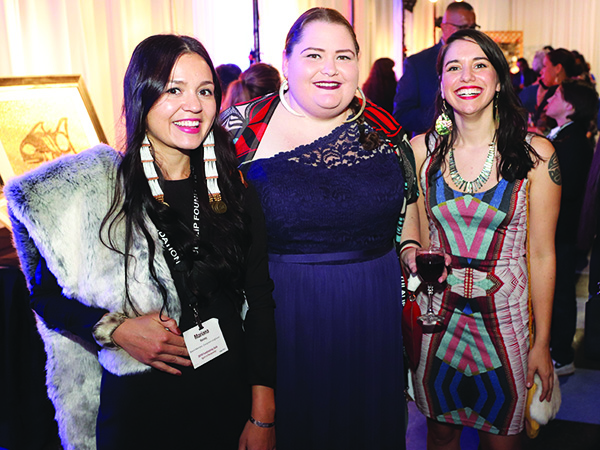 "This gala brings together people of many different tribes, from many different communities, from many different organizations, and unites us in the common goal to raise money to help us meet the needs of Northwest Indian Country," said Dr. Charlotte Coté, Potlach Fund board president. "Our theme 'Spirit of Reciprocity' really captures the essence of our organization's mission to expand philanthropy for and among tribal communities, while empowering community leaders with the tools they need to succeed.
"We have gathered here in the spirit of the potlatch tradition with the sharing of song, dance, art, and of course delicious food," Dr. Coté continued. "The support we're so thankful to receive allows us to keep alive the spirit of reciprocity. I raise my hands to everyone who joins our Potlatch Fund canoe and helps us paddle to our fundraising goals."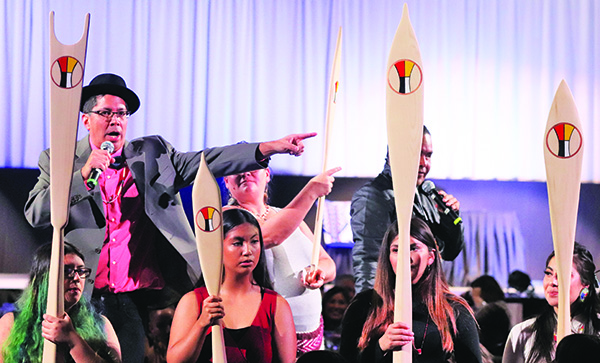 Since 2005, Potlatch Fund has re-granted over $4.5 million in the support of tribes, tribal nonprofits, Native-led nonprofits, Native artists, and Native initiatives in their four-state service area. Through a focus on youth development, community building, language preservation, education and Native arts, they are building a richer future for all that they serve.
The Potlatch Fund's annual gala is their major fundraising event and brings together people from a variety of neighboring tribes, organizations, corporations and communities. Close to 20 Washington State tribes were listed as event sponsors, including the Tulalip Tribes listed as a Raven-level sponsor.
At the gala, Native community impact makers are given a chance to share their plans for the future and learn how other like-minded individuals and groups are striving to make a positive difference for the benefit of Indian Country. This is an invaluable benefit for up-and-coming leaders and organizations who can sometimes struggle to get their message broadcast to larger audiences.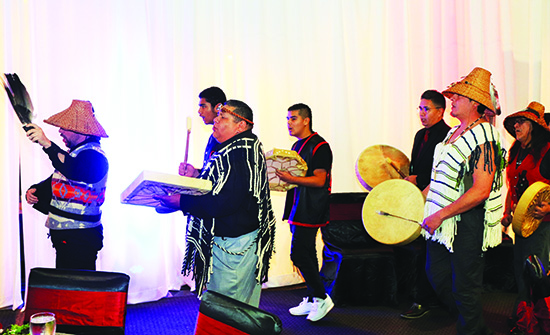 "At Potlatch Fund, we recognize the importance of bringing people together to share our stories and experiences," added Dr. Coté. "Our intent is to generate deeper connections and conversation among Native professionals and our extended community. All are welcome to attend and build relationships with our Native communities."
A dynamic and truly benevolent event that brought together tribal leadership, representatives and impact makers from all across the Pacific Northwest, the fundraising gala also had additional benefits for guests. In a setting befitting those who strive to make the world a better place than they found it, the mostly Native gathering took in the sights of Squaxin Island Tribe drummers and dancers, heard the enchanting violin sounds of Lummi musician Swil Kanim, and perused a silent auction filled with unique Native art.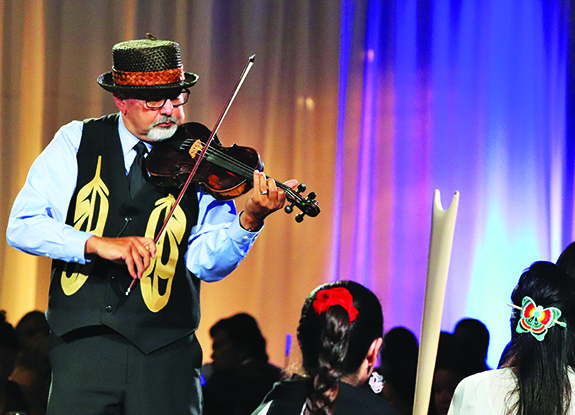 "Potlatch Gala is the most fun event of the year," shared Suquamish Foundation Director, Robin Little Wing Sigo. "Not only does it raise money, but it raises spirits, energy and excitement. Everyone gets to get dressed up and connect with people they may only see once or twice a year. Also, so many incredible artists donate their artwork for the silent auction that gives us a good opportunity to purchase wonderful Native bling."
"We lovingly call it 'Native Prom' because it's one of the last gatherings of the year and we all get dressed up to celebrate being Native," added Colleen Chalmers, program manager at Chief Seattle Club. "There is representation from so many different tribes yet we're here as an Indigenous community proving we are still here and we are thriving."
The 'Spirit of Reciprocity' gala provided the opportunity to share culture through song and dance performances, to support and celebrate Native art and artists, and to assist Potlatch Fund with its fundraising efforts as it continues to undertake important work throughout Northwest Indian Country. The evening centered on generosity and was a success as pre- and post-dinner networking receptions brought people together to create future impact opportunities, while close to $60,000 was fundraised that will ultimately go to where it's needed most, Native communities.