A century ago, photographers recorded the tribal culture
By Gale Fiege, The Herald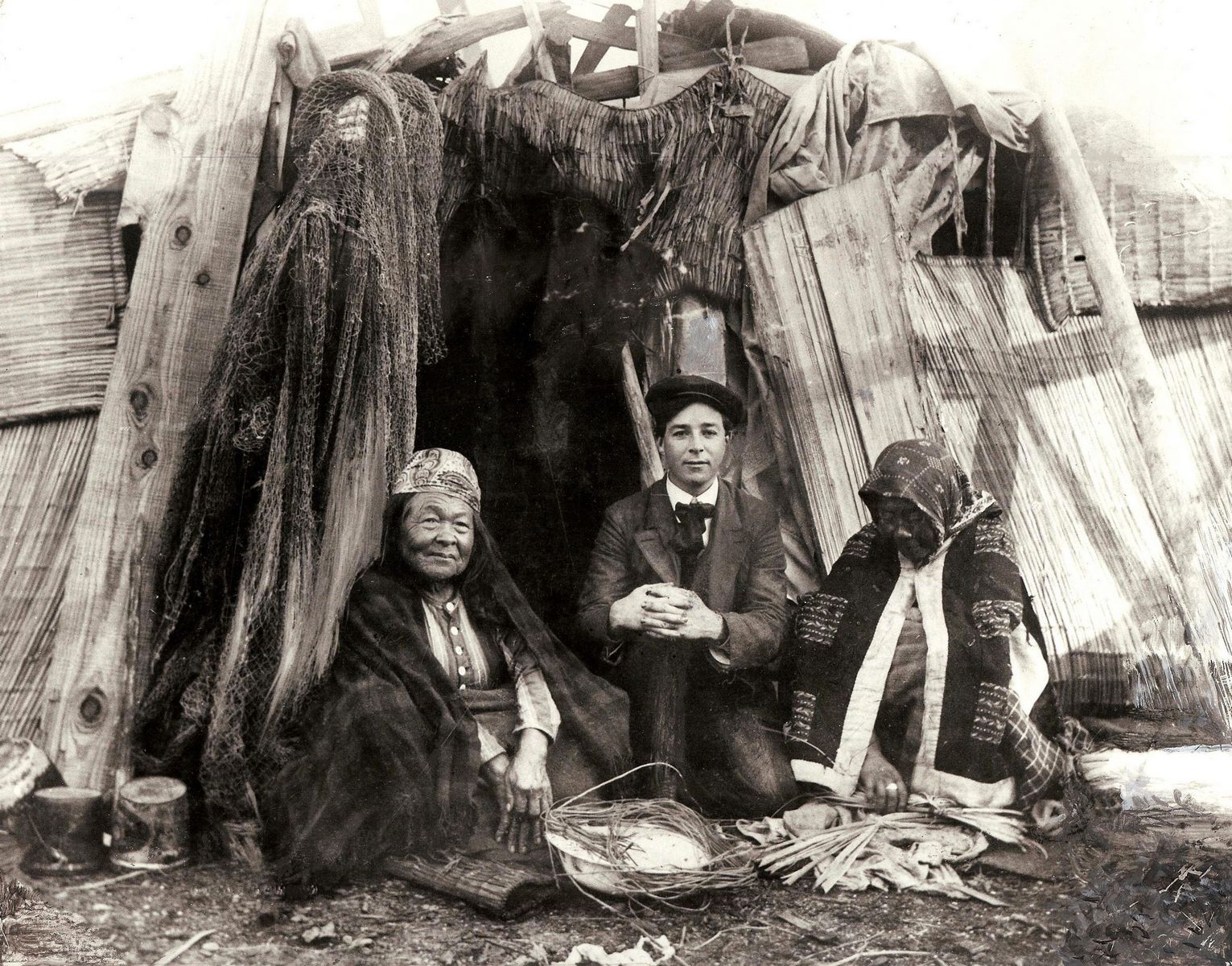 TULALIP — There he is.
In 1905, Everett photographer Norman Edson, then 26, jumped into the middle of his shot, knelt on one knee and squeezed his shutter release.
With his newsboy cap, dapper suit and bowtie, Edson's attire contrasts with the heavy shawls of the Tulalip women at his side. They are weavers, sitting cross-legged on mats on the ground. One smiles, the other concentrates on her work.
Edson was one of several pre-World War I photographers who captured life on the reservation, creating a valuable record of the Tulalip people more than 100 years ago.
Everett Public Library's resident historian David Dilgard plans to talk about the photographers at a presentation set for 6 p.m. Thursday at the Hibulb Cultural Center.
The lecture examines the work of Edson (1879-1968), Marysville-based photographer Ferdinand "Ferd" Brady (1880-1967) and J.A. Juleen (1874-1935) of Everett. In addition, it was at Tulalip that the well-known Seattle photographer Edward S. Curtis (1868-1952) began his nationwide quest to photograph all the North American Indian tribes.
"Each of these men left important bodies of photographic work, remarkable images of the Tulalip tribal community a century ago," Dilgrad said.
Of the three photographers featured in Dilgard's presentation, Juleen's work survives most prominently in prints at Hibulb and in the collection of his glass negatives at the Everett library.
Juleen was known for his four-foot panoramas of Northwest landscapes.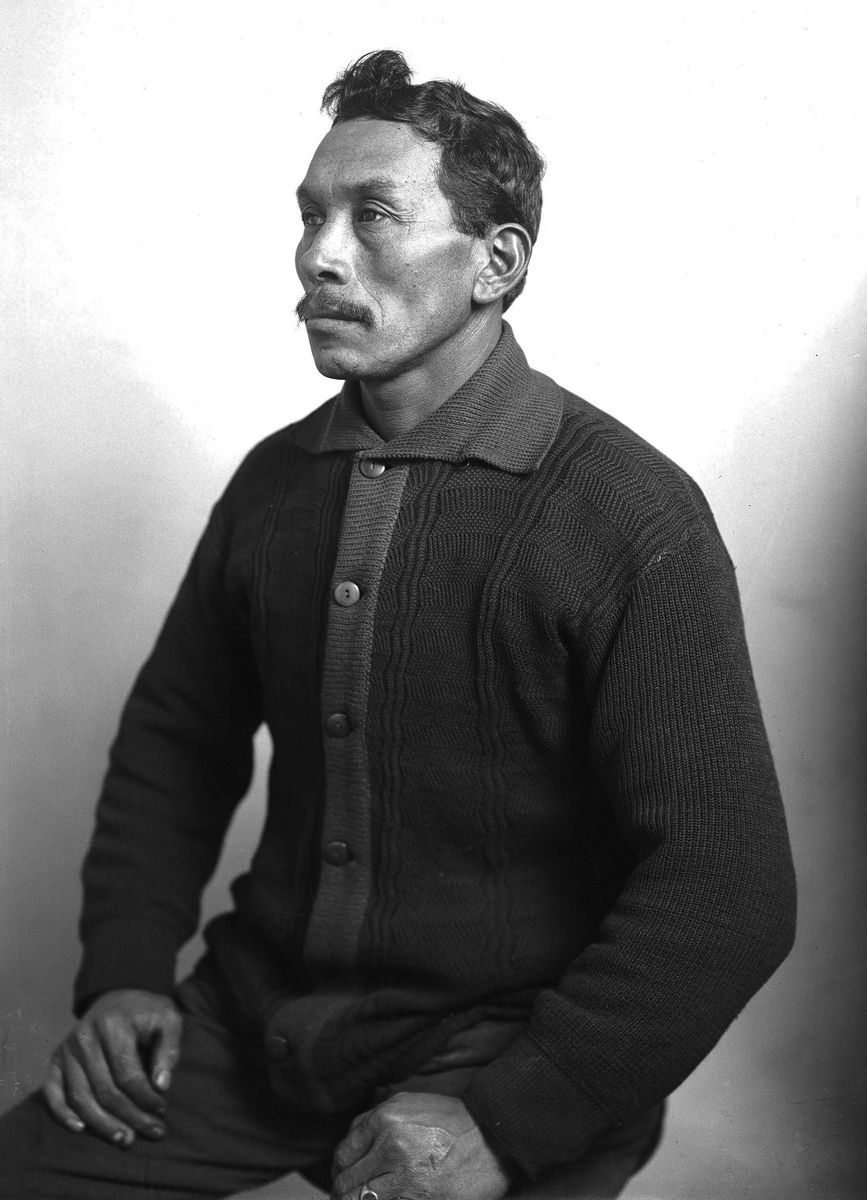 At Tulalip, Juleen took photos of important events: the celebration at a newly completed longhouse and the dedication of a story pole by artist William Shelton, as well as portraits of Shelton and many others.
"Unlike Curtis, however, Juleen didn't put people in tepees or pose them with other trappings," Dilgard said. "He took pictures of people as they were and left us photographs of high quality."
Edson was a student of Bert Brush, who had a photography studio on Wetmore Avenue. Dilgard calls Edson a renaissance man. He played the violin, studied birds and hand-tinted his black-and-white photos.
Brady was known in Snohomish and Skagit counties for his commercial work and his photo records of industry and development.
"There are wonderful images by Brady of the paper mill at Lowell, full of women employees who wore white blouses and their hair tied up in big bows," Dilgard said. "Brady is one of the forgotten masters of the craft. He used available light at Tulalip, instinctively shooting photos that would become historically and culturally important."
Mary Jane Topash, tour specialist at Hibulb Cultural Center, said that most of the photos in the museum from the early part of the 20th century are by the photographers Dilgard plans to talk about.
"It's great to have the photos of special events such as Treaty Days, canoes landing at Tulalip Bay, important funerals," Topash said. "They provide a time capsule and offer a wealth of information the tribes would not have without these photos."
Dilgard said he is pleased to present information about the photographers.
"Hibulb is all about the families, language and culture of the Tulalip people," he said. "To be invited in as an outsider, as these photographers were, is flattering, as I'm sure it was to Juleen, Brady and Edson."
Gale Fiege: 425-339-3427; gfiege@heraldnet.com.
Tulalip's early photographers
A presentation about the photographers who captured life on the Tulalip reservation in the early 1900s is scheduled for 6 p.m. Thursday at the Hibulb Cultural Center, 6410 23rd Ave. NE, Tulalip.
The program is free with museum admission, which is $10 for adults, $7 for seniors, $6 for students, $6 for military personnel and veterans and free to members of the Tulalip Tribes.