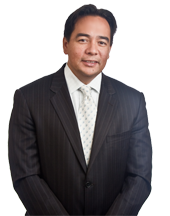 By Al Kamen, Washington Post
The Senate confirmed Washington lawyer Keith Harper, a member of the Cherokee Nation, to be the U.S. representative to the U.N. Human Rights Council in Geneva on Tuesday, making him the first member of a federally recognized tribe to be accorded an ambassadorial-rank post.
Harper, confirmed on a 52-42 party-line vote, has been active in human rights and civil rights organizations. He was also a mega-bundler, having raised more than $500,000 for President Obama's 2012 campaign.
Harper was one of the plaintiffs' lawyers in a long-running class-action lawsuit by Native Americans, who claimed that the federal government had mismanaged Indian trust accounts. The Obama administration settled the suit in 2009 for $3.4 billion.