The Absolutely True Diary of a Part-Time Indian was most frequently 'challenged' book in US libraries in 2014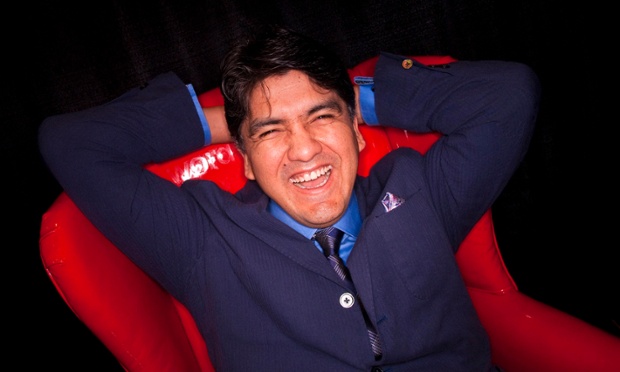 By Alison Flood, The Guardian
Sherman Alexie's award-winning young adult novel The Absolutely True Diary of a Part-Time Indian tops a list of the books readers tried hardest to remove from the shelves of America's libraries last year.
Announcing the top 10 titles most frequently "challenged" in the US in 2014, the American Libraries Association said that it had been "tracking a significant number of challenges to diverse titles", and that "authors of colour, as well as books with diverse content, are disproportionately challenged and banned".
Winner of the National Book Award in 2007, the Native American writer Alexie's semi-autobiographical tale was removed from the curriculum in Idaho schools last year. According to the Idaho Statesman, this story of a boy who leaves his school on the Spokane Indian Reservation to go to an all-white high school was criticised by one local for containing words "we do not speak in our home", and because it makes "reference to masturbation, contains profanity and has been viewed by many as anti-Christian".
Alexie said at the time that "book banners want to control debate and limit the imagination. I encourage debate and celebrate imagination." The ALA said his novel was challenged for reasons ranging from being "sexually explicit", to its "depictions of bullying". It takes the top spot from Dav Pilkey's Captain Underpants series, which was 2013's most challenged book over its "offensive language [and] violence".
Eight of 2014's top 10 challenged books include "diverse content", said the ALA. Second-placed was Marjane Satrapi's acclaimed graphic novel Persepolis, about growing up during the Iranian revolution, cited for being "politically, racially, and socially offensive".
Third was Justin Richardson and Peter Parnell's picture book about two male penguins who rear a chick together, And Tango Makes Three, and fourth was Toni Morrison's The Bluest Eye, about a black girl who prays to have blue eyes like her classmates.
The ALA pointed to the author Malinda Lo's analysis of its top 10 banned books over the last decade. Writing last autumn, Lo found that 52% of the books challenged or banned in the 10-year period included "diverse" content. "Books that fall outside the white, straight, abled mainstream are challenged more often than books that do not destabilise the status quo," she wrote.
"This isn't surprising, but the extent to which diverse books are represented on these lists – as a majority – is quite disheartening. Diversity is slim throughout all genres of books and across all age groups – except when it comes to book challenges. The message this sends is loud and clear: diversity is actually under attack. Minority perspectives are being silenced every year."
The ALA's office for intellectual freedom received 311 reports about "attempts to remove or restrict materials from school curricula and library bookshelves" in 2014. The number is equivalent to the 307 challenges recorded in 2013, and significantly down from 464 in 2012. Most challenges – 35% – came from parents in 2014, with the sexually explicit nature of a text the most cited (34%) reason for a challenge.
The top 10 also features Robie Harris's guide to puberty and sexual health, It's Perfectly Normal, in fifth place. The book, revealed the ALA, was challenged for containing nudity, and for covering "sex education", for being "sexually explicit", and "unsuited to age group". It was also, said the libraries organisation, alleged to contain "child pornography".
The list is completed with Brian Vaughan and Fiona Staples' Saga, Khaled Hosseini's The Kite Runner, Stephen Chbosky's The Perks of Being a Wallflower, Jaycee Dugard's A Stolen Life and Raina Telgemeier's Drama.
The 2014 Top 10 Frequently Challenged Books
1. The Absolutely True Diary of a Part-Time Indian by Sherman Alexie
Reasons: anti-family, cultural insensitivity, drugs/alcohol/smoking, gambling, offensive language, sex education, sexually explicit, unsuited for age group, violence. Additional reasons: "depictions of bullying."
2. Persepolis by Marjane Satrapi
Reasons: gambling, offensive language, political viewpoint. Additional reasons: "politically, racially, and socially offensive," "graphic depictions".
3. And Tango Makes Three Justin Richardson and Peter Parnell
Reasons: Anti-family, homosexuality, political viewpoint, religious viewpoint, unsuited for age group. Additional reasons: "promotes the homosexual agenda"
4. The Bluest Eye by Toni Morrison
Reasons: Sexually explicit, unsuited for age group. Additional reasons: "contains controversial issues"
5. It's Perfectly Normal by Robie Harris
Reasons: Nudity, sex education, sexually explicit, unsuited to age group. Additional reasons: "alleged child pornography"
6. Saga by Brian Vaughan and Fiona Staples
Reasons: Anti-Family, nudity, offensive language, sexually explicit, and unsuited for age group
7. The Kite Runner by Khaled Hosseini
Reasons: Offensive language, unsuited to age group, violence
8. The Perks of Being a Wallflower by Stephen Chbosky
Reasons: drugs/alcohol/smoking, homosexuality, offensive language, sexually explicit, unsuited for age group. Additional reasons: "date rape and masturbation"
9. A Stolen Life Jaycee Dugard
Reasons: drugs/alcohol/smoking, offensive language, sexually explicit, and unsuited for age group
10. Drama by Raina Telgemeier
Reasons: sexually explicit