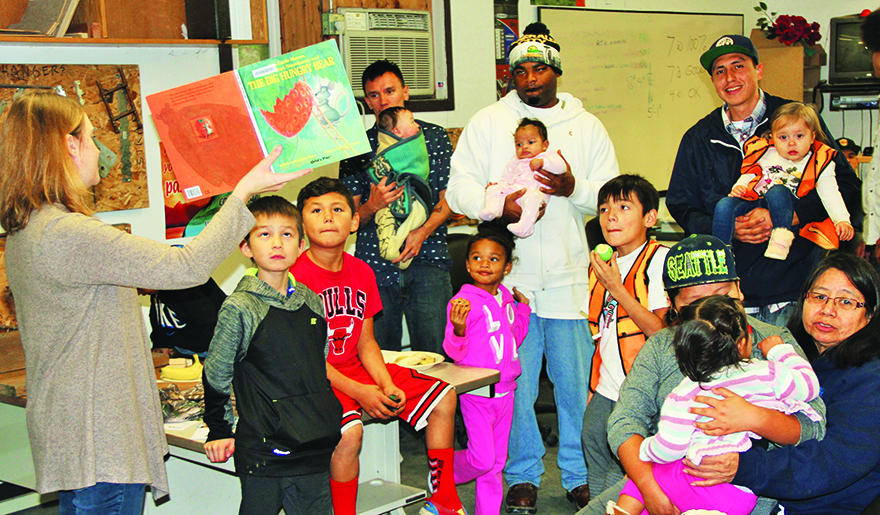 By Micheal Rios, Tulalip News
The latest cohort of TERO Vocational Training Center (TVTC) students made some pretty cool memories with their family and friends on October 25th, during the autumn session's "Family Day".
"We set aside a day every session to bring families together, allowing for the children of students to visit the training center and experience their parents' success," says Lynne Bansemer, Tulalip TERO Coordinator. "Family Day focuses on literacy as well. We partnered with Sno-Isle Libraries who come in for storytelling, library card sign-up, and book check out."
Making the day even more impactful for everyone was being given an introduction to basketry. Instructors Heidi Miller and Bill Roeder were on hand to teach construction students and their families how to make garlic baskets in the traditional way, using round reed.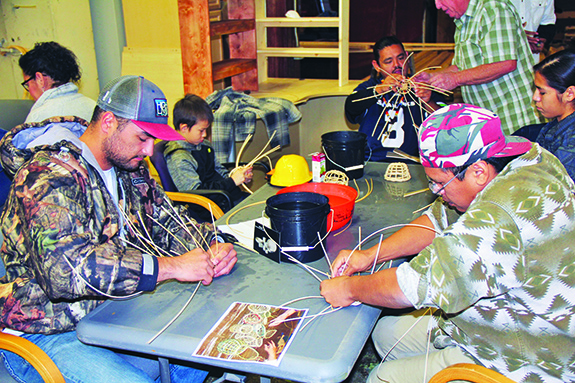 "It was a privilege to have an opportunity to get some bonding time with my son and his grandfather at Family Day. It was exciting to meet with my fellow students and get to know them a little better after being introduced to their families," says TVTC student and Tulalip tribal member, Brando Jones, who had his father and infant son, Dakota, on-site participating in Family Day. "My favorite part was learning how to weave a small basket. I'm making it as a gift for my son. Also, it was awesome bringing my father in to get a behind the scenes look into what it is we do in pursuit of a construction career."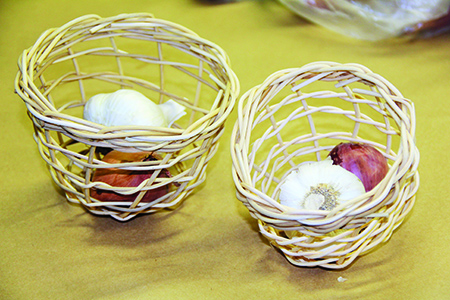 The gathering of students with their young children also allowed for some hands-on experience with trade skills. Several of the kids assisted their parents adding special meaning to their personal projects. Whether it was hammering a nail or adding additional flare with some bright colored paint, the children apprentices made their presence felt.
Jessica Bustad and her young daughter, Jazmyn, spent their morning at the construction center partaking in the day's activities in support of TVTC student, Rayvin Foster.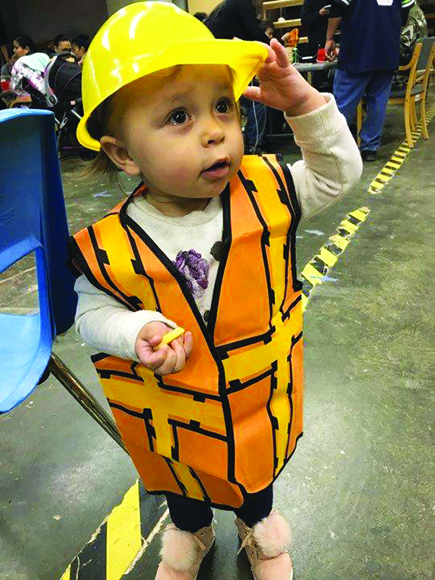 "I thought the TERO family day was great! All of the staff did a great job in making the day special for families," shared Jessica. "It made me feel good to see what Rayvin has been working on and all of the different types of knowledge he is gaining from being a part of the class. Our daughter, who is 18 months old, loved running around the shop and wearing her "safety" gear they gifted to her. We were also able to sign back up for our library cards and get my daughter some books from the book mobile."