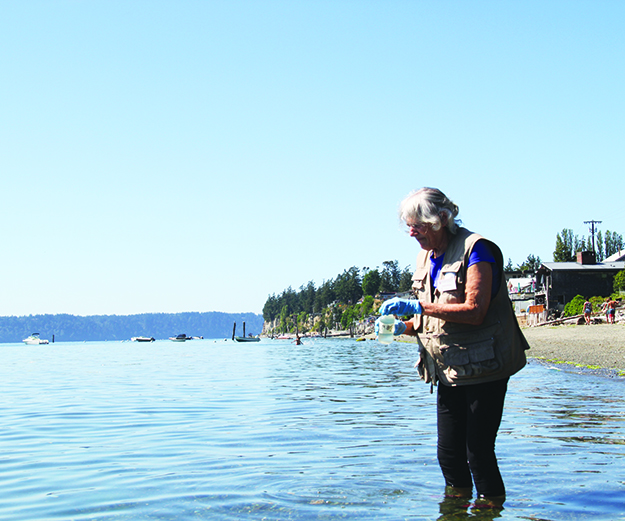 By Kalvin Valdillez, Tulalip News 
With the assistance of WSU Beach Watchers volunteers, the quality of water at Mission Beach is being monitored weekly. So far this summer, the water has been sampled seven times. Samples are analyzed at the Tulalip Water Quality Lab.
From Valerie Streeter, Stormwater Planner in Tulalip Natural Resources:
"This year is the first time Tulalip Natural Resources with WSU Beach Watcher Volunteers have monitored the water at Mission Beach for safe swimming conditions so we weren't sure what we would find. It's great to see that beach water is clean so far! The weekly water monitoring will continue until August 30."
The results show that bacteria levels in the water are below the threshold limit for swimming, which means that the water is clean. The graph below shows the average result from the three beach sampling stations. The red line shows the bacteria threshold limit and the blue line is the water quality data.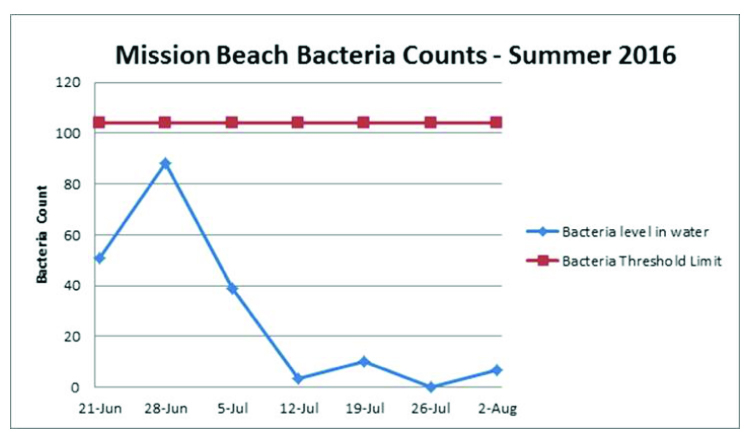 With the good news of Mission Beach having clean water with safe swimming conditions, be sure you make a trip before summer is over.