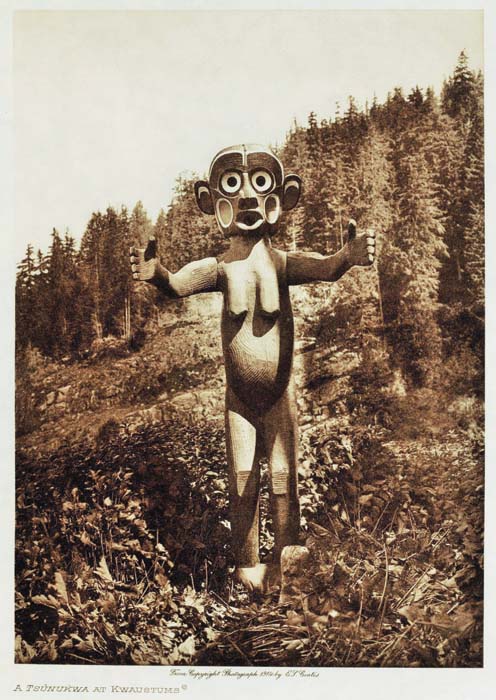 By Micheal Rios, Tulalip News
The White River Valley Museum's newest exhibit, Sasquatch: Ancient Native Perspectives on the Mysterious Beings of the Woods, examines generations of Native oral histories documenting the presence of legendary beings that live deep within the Pacific Northwest forests. 
"What you will see are four depictions of stories told by Native elders about unique and mysterious woodland beings, as told to early anthropologists," described Patricia Cosgrove, White River Valley Museum Director and Salish culture enthusiast. "Most of those elders were born before 1880, so their oral histories reach far back in time. We wish to celebrate the connections to the natural world that members of Indigenous cultures so often preserve."
Most everyone today has heard of the Sasquatch. They have become mainstream legends often depicted in art, on t-shirts, and in movies. There was a time not so long ago when one did not speak of the Sasquatch openly because to do so might draw one to you.
Native people have told of many encounters with the Sasquatch, which seem to be an essential part of the natural world. Sightings and stories continue on reservations today, representing a spiritual connection to the pre-contact past and the resilience of Indigenous cultural heritage.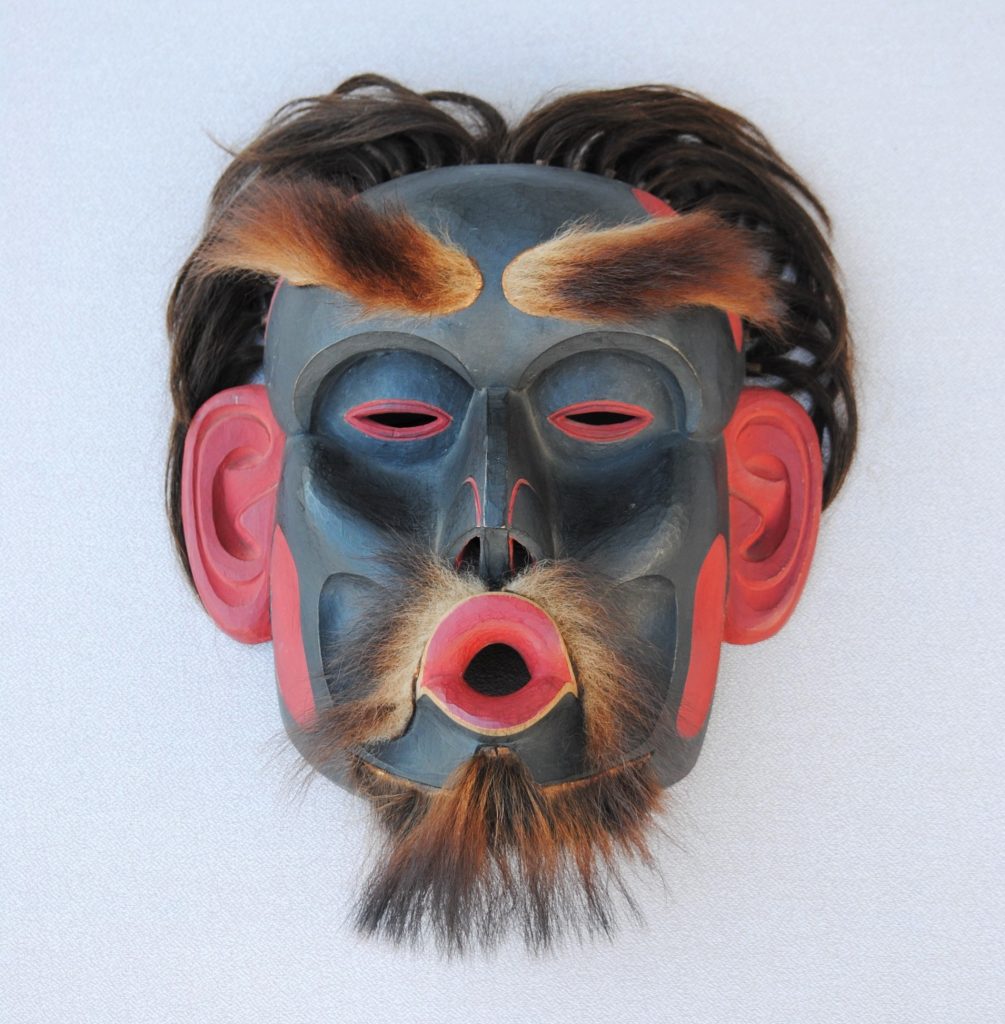 While Sasquatch, also known by the crude name Bigfoot, has seen its popularity soar in the mainstream, it hasn't been the case for Dzoonokwa, Stick Indians or Slapu. Yet all (and more) are mysteries beings thought to have inhabited the mountains and coastlines of the Pacific Northwest. 
Dzoonokwa (pronounced zoo-no-kwa) is a forest giant identified for millennia in oral histories by Native people on Vancouver Island and the adjacent mainland. Dzoonokwa is very large, covered all over in brown or black hair, and in art it is depicted with pursed lips.
Native people up and down the Northwest Coast and perhaps in many other areas have spoken of little, wild human-type beings that live in the forest. Some call them Stick Indians. The name seems to come from these tiny people living up in the 'sticks.' Most stories tell of Stick Indians as tricksters, little people who can make life difficult in many ways if they choose.
Slapu is a Wild Woman of the Woods who appears in many oral histories from the Clallam area. Stories about Slapu were often designed to impress children with the importance of correct behavior. Children that wandered into the forest would run the risk of being captured by her. She would place the captured children in a large basket and carry them off to her dwelling, deep in the forest. Slapu resembles greatly the main character from the popular Tulalip story, The Basket Lady.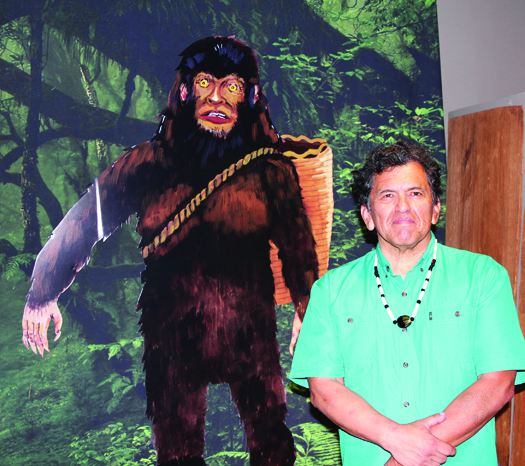 The Sasquatch exhibit settings come alive with spoken quotes from anthropological records. Continuing the traditions of their elder's storytelling, these Native voices give insight to a perspective that has endured for generations. 
Upper S'Klallam artist and storyteller Roger Fernandes's artwork forms the foundation of the exhibit. He spent nearly four months going through the rigorous process of bringing Sasquatch, Dzoonokwa, Stick Indians, and Slapu to life via the paintbrush. 
"In Native culture, there are many levels to the significance of beings like Slapu and Sasquatch," explained Roger. "At one level it's just describing what is – there are beings out there living in the forest and they don't associate with us on a regular basis, they are secretive and hide. Another level, mythologically, there are powers in the forest we humans will never truly understand, and maybe these beings represent that power.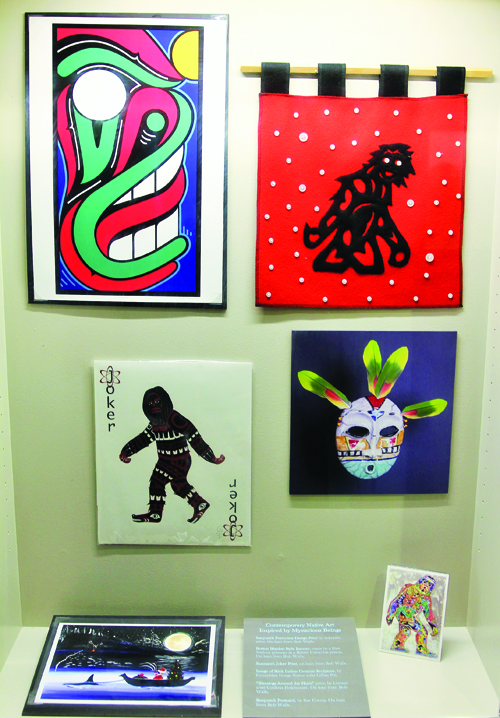 "Then there is another level that represents overcoming challenges and obstacles one comes across in life. When these stories are told to children, by rites a kid cannot beat these forest creatures, they are too big, too strong. But in the stories a child always figures out a way to confront and overcome them. Much like life, fear always makes challenges appear too big, but once solved you realize how much you learned and grew from facing the challenge head on."
Sasquatch: Ancient Native Perspectives on the Mysterious Beings of the Woods will be on display at the White River Valley Museum, located just minutes from the Muckleshoot Reservation, through December 16. The exhibit is supported in part by the Tulalip Tribes Charity Fund.
"Being non-Native, I'm doing my best to do a sensitive portrayal here with a lot of Native friends," added Patricia, Museum Director. "We had several Muckleshoot tribal members lend their voice to the exhibit, Upper S'Klallam artist Roger Fernandes created artwork for us, and we received a generous gift from the Tulalip Tribes Charity Fund that we are so thankful for. It is so meaningful to me to be trusted and supported by the local tribes."