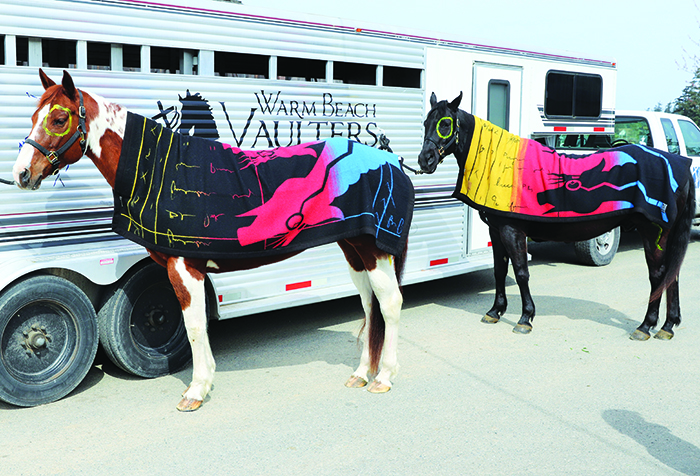 By Micheal Rios, Tulalip News 
Warm Beach is well-known as the home of The Lights of Christmas, a popular holiday festival featuring dazzling light displays. Not as commonly known, however, is the fact Warm Beach has one of Snohomish County's largest horse herds offering year-long equestrian programs. The dedicated staff of Warm Beach's equestrian program are currently developing a trauma-informed therapy course designed specifically for Tulalip foster children. The first-of-its-kind course is anticipated to debut in September.
The inspiration for a tribal specific version of equine therapy came about after Rebecca Black (Quinault), who's been raising two Tulalip children for four years now, participated in a parent/child camp with horses at Warm Beach. While there she couldn't help but wonder how much more impactful the camp could be if it were designed for tribal youth and geared towards healing historical traumas.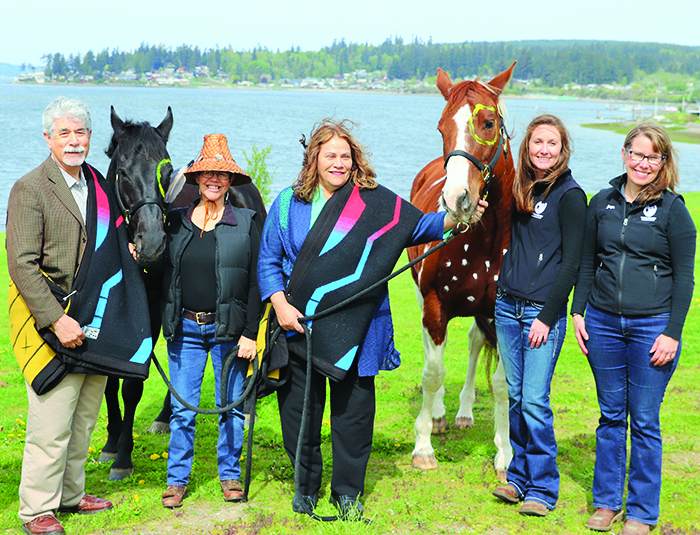 "I grew up around horses and, being in an abusive foster care system as a young teen myself, there were literally times where the horses saved my life," shared Rebecca, now a licensed foster care provider. "I wanted my two boys and other tribal youth to experience the healing that horses make possible. It's so important that we intercede at a younger age because the health outcomes in our communities, especially for our kids in foster care, can really change."
Rebecca met with Warm Beach executive staff and engaged in a series of productive meetings regarding a camp that not only establishes a working relationship with Tulalip, but also would break down barriers of opportunity for tribal youth. Months' worth of meetings and cultural education led to an application to the Tulalip Charitable Table and a subsequent grant award to develop a prototype version of equine therapy for Tulalip foster children.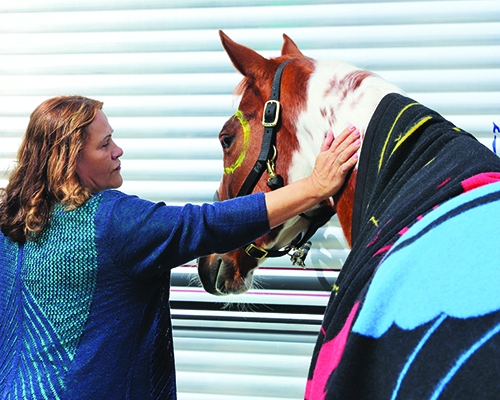 On the morning of April 25, representatives from Warm Beach Horsemanship met with Chairwoman Teri Gobin, Board of Director Mel Sheldon, and Charitable Contributions Director Marilyn Sheldon to thank them all in culturally appropriate way for the grant funds making the innovative therapy course possible. A brief introduction of what's to come and how the children will benefit was also detailed.
"Our intent is to use the grant to run a three day trauma-informed, therapeutic program that will cater to serving eight Tulalip children currently in foster care," explained Lisa Tremain, Horsemanship Director at Warm Beach Camp. "Through the use of horses we'll be doing activities both mounted and on the ground that help walk the children through various stages of their healing journey. Building relationships, trust and confidence are critical pieces to the healing process that equine therapy offers." 
"In a therapeutic and safe environment, horses provide unique nonverbal feedback that can facilitate social, physical and cognitive skill development in people of all ages," added Ginger Reitz, Therapeutic Horsemanship Coordinator.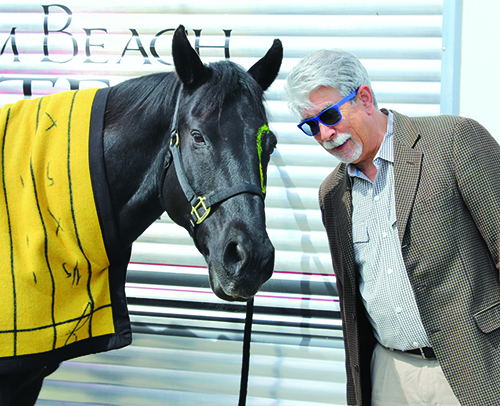 Two therapeutic horses, Mirage and Cameo, wore 'Lightening Horse' blankets courtesy of Eighth Generation. After making their introductions with everyone in attendance, the horses' blankets were used to wrap Board members Teri and Mel. 
"Our hands go up to you all for your good work," stated Chairwoman Gobin. "We understand how important work like this is to help people, especially our children, heal from their own personal traumas. It's often not easy to speak about, but it's essential if we're to move forward in a good way."