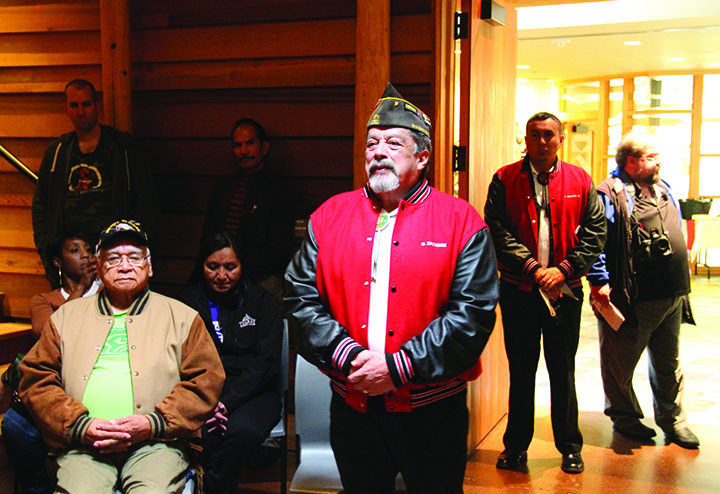 By Kalvin Valdillez, Tulalip News 
Tulalip community members gathered at the Hibulb Cultural Center on November 11, to honor our veterans. They paid tribute and gave thanks to the brave men and women of Tulalip and its surrounding communities, who served and are currently serving in the United States Military of Armed Forces.
Several Tulalip tribal member quilters banned together and made quilts to present to, and recognize, a handful of the Veterans. After many weeks of hard work, the group made a total of seven quilts to gift to the elders who fought for this nation.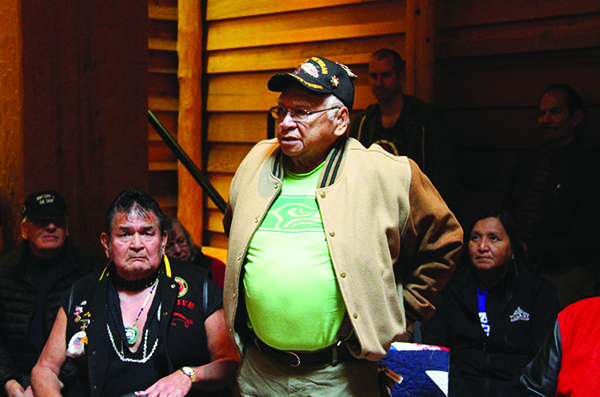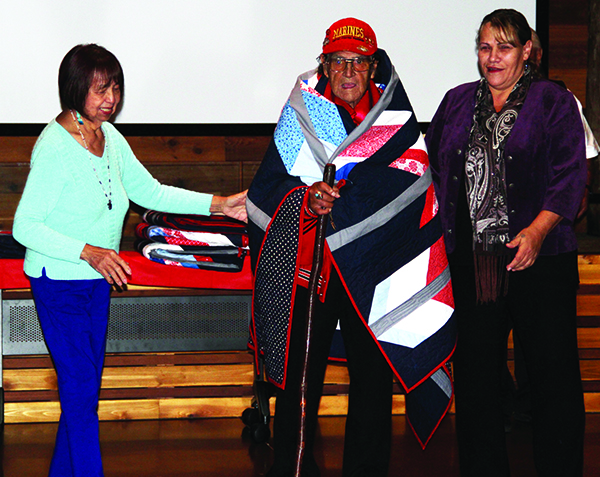 In the Hibulb longhouse, community members gathered and showed appreciation to those who protected the rights and freedom of Americans nationwide. During roll call, the community listened to the Vets as they shared stories and experiences from their time in the service. Once roll call came to a close, a moment of silence was taken in remembrance of the fallen soldiers who paid the ultimate sacrifice, as well as to pay tribute to Tulalip's Golden Mothers.
The Veterans Day event concluded with lunch, a carving demonstration by Tulalip Master Carver Mike Gobin (Navy Veteran), and a Veteran's Healing Forum that was led by Reverend Bill Eagleheart Topash (Marine Veteran).