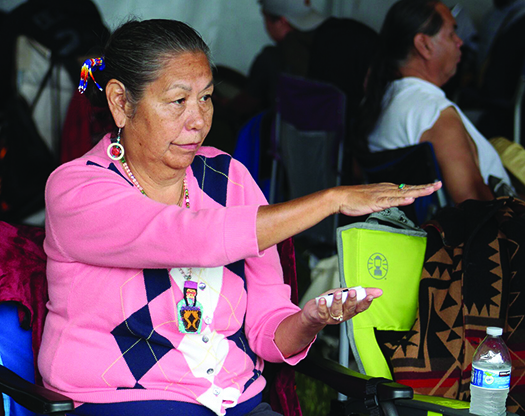 By Kalvin Valdillez, Tulalip News
Slahal is a well-known gambling game played amongst Native American tribes of the Pacific Northwest coast. Known by a variety of names such as hand game, bone game and stick game, Slahal has been used since time immemorial by Native American ancestors to settle a multitude of disputes including the rights to hunting and fishing territories. In many Northwest Native American communities it is believed that Slahal was gifted from the animals as a means to prevent war and unite the Coast Salish tribes.
Each year, the Tulalip Tribes hosts a weekend-long stick-game tournament at the Tulalip Amphitheater, located north of the Tulalip Resort and Casino. Coast Salish families' journey, some from as far British Columbia, to join in on the festivities and for the opportunity to win cash prizes.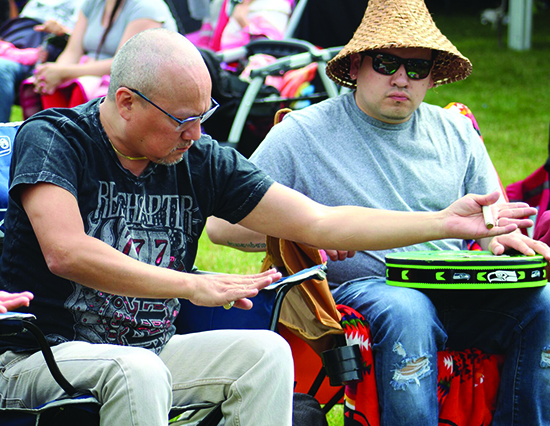 Gameplay requires two opposing teams, consisting of three to five players, to face each other. Salhal game pieces include two pairs of bones, one pair decorated with beaded stripes, as well as a set of sticks, used to keep score. The bones are separated amongst the players and the opposing team has to correctly guess where the beaded bones are. Traditional songs are performed while the team discreetly shuffles the game pieces between players, as a means of distraction.
This year, the 8th Annual Tulalip Tribes Stick Game Tournament was held Friday June 2 through Sunday June 4 and featured a total weekend payout of $63,000. Over one hundred and seventeen teams competed for a chance to win the grand prize of $50,000. Stick games promote positive lifestyle choices as the event is drug and alcohol-free. The tournament is open to all ages, providing the opportunity for multi-generational families to learn, share and enjoy the traditional game of Slahal.