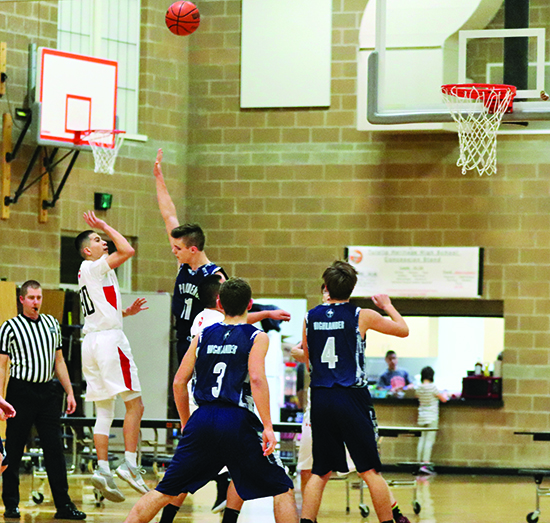 By Micheal Rios, Tulalip News 
The Tulalip Heritage boys' basketball team has been playing at a torrid pace all season, which has routinely resulted in lopsided wins over their opponents. Returning from holiday break with a (9-0 league, 11-1 overall) record, the Hawks were eager to pick up where they left off when they hosted Providence Classical Christian at Francy J. Sheldon gymnasium on Tuesday, January 8. 
Impact players Isaac Comenote, Alonzo Jones and Josh Iukes were scratched from the game day roster, leaving Coach Cyrus "Bubba" Fryberg to get creative with his starting five and player rotation.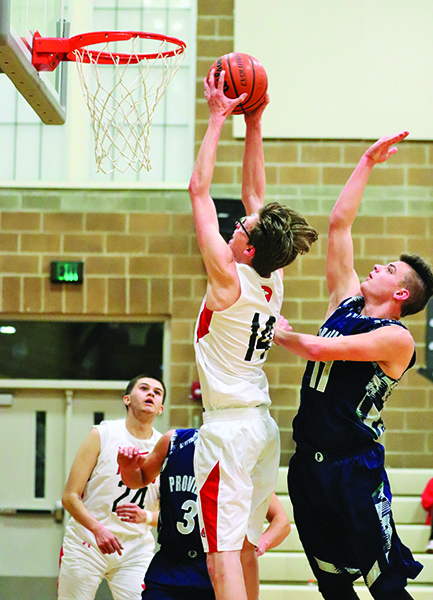 "It's definitely good to get more playing time and reps for the younger boys," said Coach Bubba about his roster adjustments. "This process helps our team by getting everyone ready when their number is called. This game will let us work it out the court and see who's ready to contribute when they are needed later in the season."
From the opening tip most onlookers weren't able to notice a difference with several new faces inserted in the starting lineup because the team was scoring at will. In the 1st quarter, Leno Vela and Oliver Kallappa both connected on two 3-pointers each to give the home team an early 28-4 lead.
In the 2nd quarter, the Hawks ran a heavy post-based offense around their bigs Samuel Fryberg and Rodney Barber. Both boys had their way in the painted area, scoring multiple layups and converting on put-back offense rebounds. Their combined contribution of 20 points and 16 rebounds in the 1st half pushed Tulalip's lead to 49-12 at halftime.
The rout continued in the 2nd half, ultimately resulting in an 81-17 blowout victory for the Northwest 1B leading Hawks.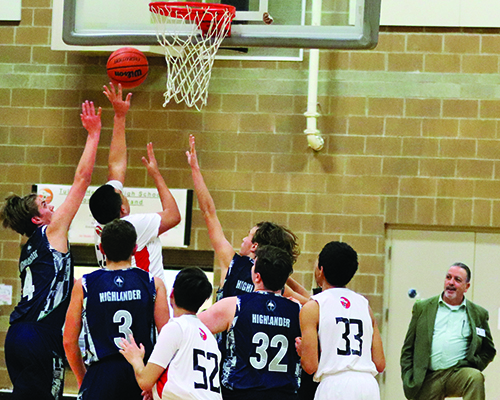 Following the game Coach Bubba said, "Offensively, we're moving the ball really well and finally starting to gel. Defensively, we're getting a lot better. Moving forward our focus will remain on our defense so that come playoff time we'll be locked in, playing hard and competitively."
Next up, the Hawks hit the road to play at Orcas Christian on Thursday before returning home and hosting Lopez Island for a 5:00pm tipoff on Friday.