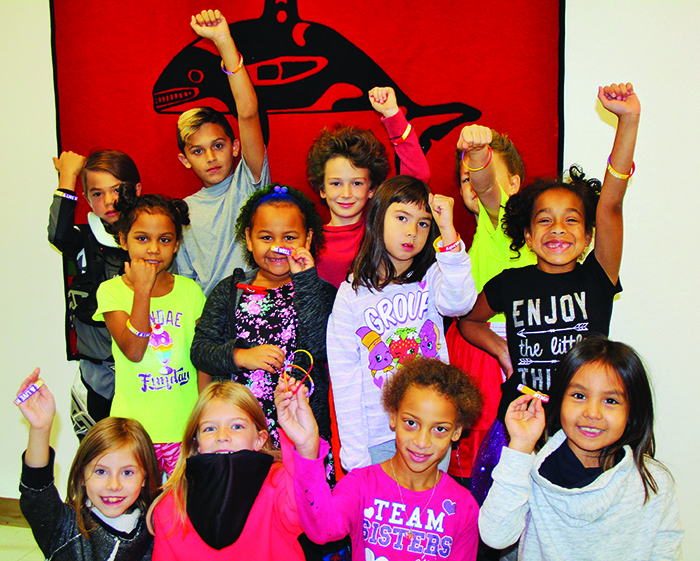 By Micheal Rios, Tulalip News 
In an effort to inspire eager to learn students to live a drug-free life, Quil Ceda Tulalip Elementary participated in Red Ribbon Week from October 23 to 27. This year's theme was "Your Future Is Key, So Stay Drug Free." Students, parents, and staff were invited to participate in daily activities to promote positive, healthy living.
Red Ribbon Week is a national campaign held during the final week of October and brings drug abuse awareness to schools. Think of it as a modern day equivalent to the D.A.R.E. program for the previous generations. It's a program that started back in the 1980s in honor of a Drug Enforcement Administration agent, Kiki Camerena, whose goal was to educate youth on drug prevention.
"The message behind Red Ribbon Week was explained really well to our students during our daily assemblies and through in-class activities," said Principal Douglas Shook. "The most powerful piece was the pledge that the students took with our Youth Service Advocates, Doug Salinas and Malory Simpson. The pledge of belief in one's self and to be all that they can be to stay drug free resonates with our students when they have trusted adults reinforcing this belief. My hope is that this pledge lives, not only during Red Ribbon Week, but throughout the year."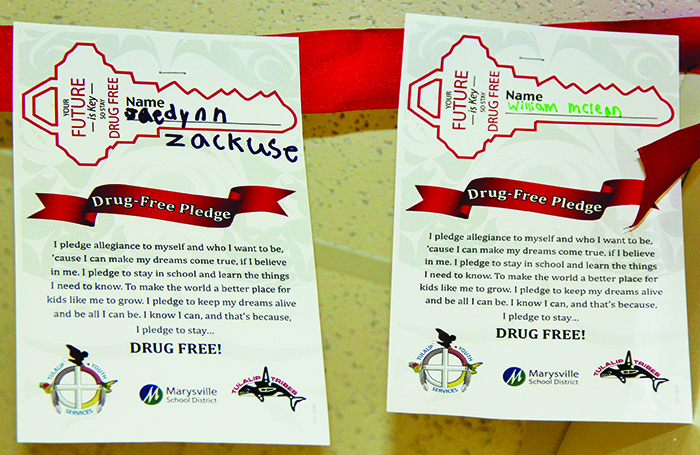 During the week, QCT students filled out a pledge to be drug-free that were then linked together in a unified chain put on full display at the front entrance of the Elementary. There were several in-class activities, most notably a poster making contest with the theme of staying drug-free that got the participation of all classes. Class winners were celebrated with an Italian soda party.
Students were most excited to participate in the themed dress up days. One day they looked to the future while wearing the colors of their favorite college, and on another they brought out their inner superhero to assemble in Avengers-like fashion.
"Red Ribbon Week brought drug awareness to our students. They pledged to live their life drug-free in pursuit of their goals and to make sure drugs wouldn't be a road block to finding success in life," explained school advocate, Doug Salinas. "As a community, we need to spread the word of drug prevention and do healthy activities in order to keep our youth safe."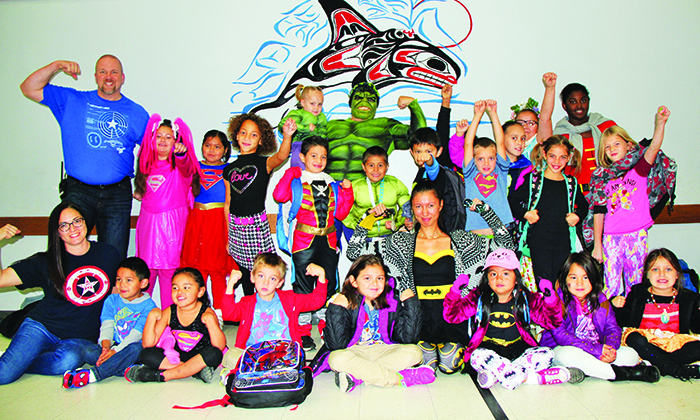 "In our community, we have kids who might see drugs and alcohol every day and think that kind of activity is normal," adds fellow advocate, Malory Simpson. "For these students, it's important for them to learn about drug-free living and to understand that they have the choice to make their own future. They made those drug-free pledges and it could have long-lasting meaning for them."
At the end of the week, it's safe to say every student at QCT received a quality lesson in what it means to live drug-free and is more aware of drugs and drug prevention than they were before. Just having the conversation itself is critical. Evidence shows that children of parents who talk to their youth regularly about drugs are 42% less likely to use drugs than those who don't, yet only a quarter of youth report having these conversations. For QCT students, the seed has been planted.