"Let's continue to help bring our youth and community together in a good way."

– Josh Fryberg, Youth Services Coordinator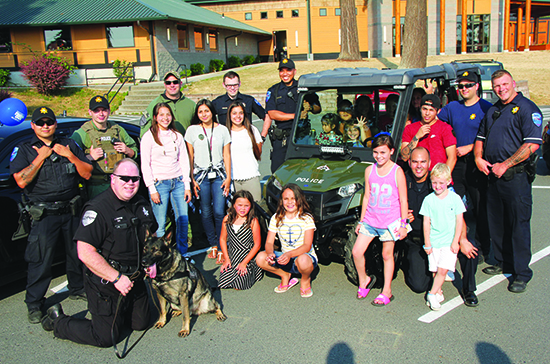 By Micheal Rios, Tulalip News 
On the sizzling summer evening of Tuesday, August 1, Tulalip citizens of all ages and their neighbors came out to meet the police officers who have sworn an oath to protect and serve the community. The occasion was the 34th Annual National Night Out, free to all and held in the Tulalip Youth Center parking lot.
Tulalip Police Chief Carlos Echevarria greeted community members with a warm smile and a slice of public safety insight during the community-building event.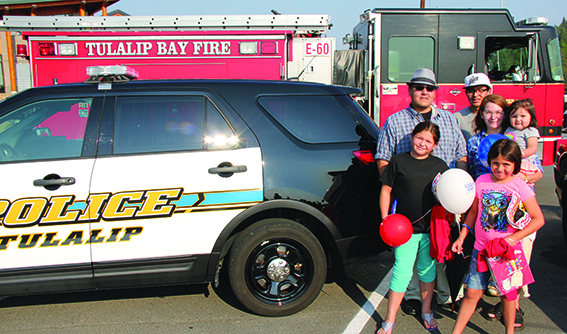 "The purpose of National Night Out is for the local community and law enforcement to come together against crime. Law enforcement cannot fight crime alone, we must have community support moving forward," stated Chief Echevarria. "Under the body armor and police uniform, law enforcement officers exist as real people. Positive interactions and open conversation allows for the human side of policing to shine through and from this foundation trust is gained."
National Night Out has been an annual occurrence since its inception in 1984. The ultimate goal is to promote police-community partnerships and neighborhood camaraderie to make our neighborhoods safer, more caring places to live. Enhancing the relationship between the community's youth and law enforcement goes a long way to bringing back a true sense of community. It also provides a great opportunity to bring police and neighbors together under positive circumstances.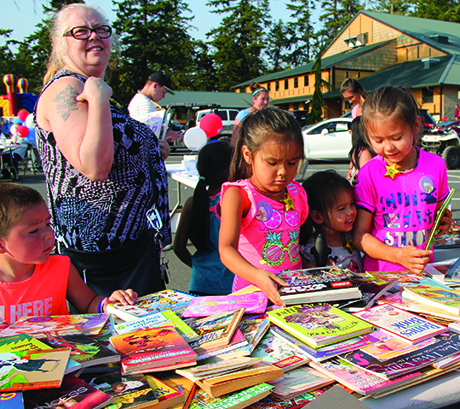 In light of it occurring on one of the hottest days of the year, dozens of families took part in the National Night Out mingling. While enjoying tasty hot dogs, green salads, and sugar treats, community members strolled through the informative safety demonstration tables. There were games and activities for the young ones to partake in, giving parents and guardians the perfect opportunity to connect with emergency personnel.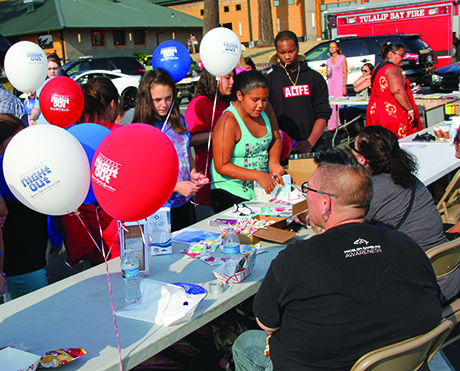 "We, along with a lot of other families, really enjoyed National Night Out. I saw a lot of smiles from the youth and community along with great information that was being provided to the people," said Josh Fryberg, Youth Services Coordinator, who attended the evening's activity with his family. "We want to thank Carlos and TPD for all of the work that they do for the Tulalip Tribes and community members. We've created a great partnership with TPD here at Youth Services with 'pop with a cop'. It has been a great time for the youth and staff to get to know numerous TPD police officers. Let's continue to help bring our youth and community together in a good way."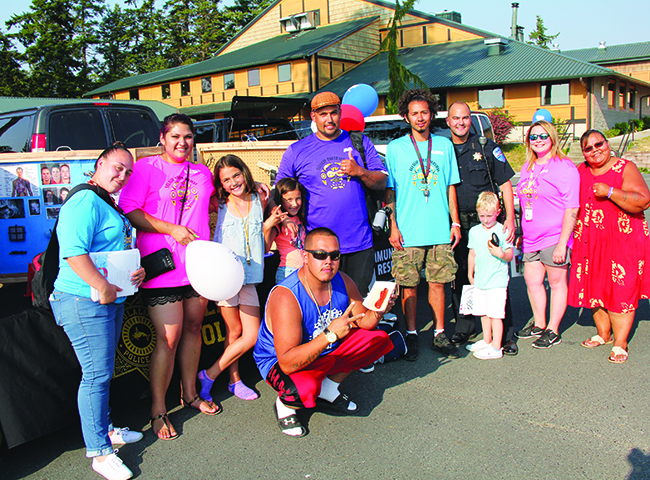 Youth could be seen interacting with all levels of law enforcement. From meeting and petting the unit's K9 officer, taking pics with officers for the always active social media accounts, to the youngest among them requesting a hug with a real life superhero.
Chief Echevarria says his favorite moment from National Night Out "was when a 4-year-old young lady asked me for a hug. When I kneeled down and gave her a hug then another child requested a hug as well. This type of interaction with our youth and community definitely makes us, Tulalip, unique. Very proud moment as Chief!"