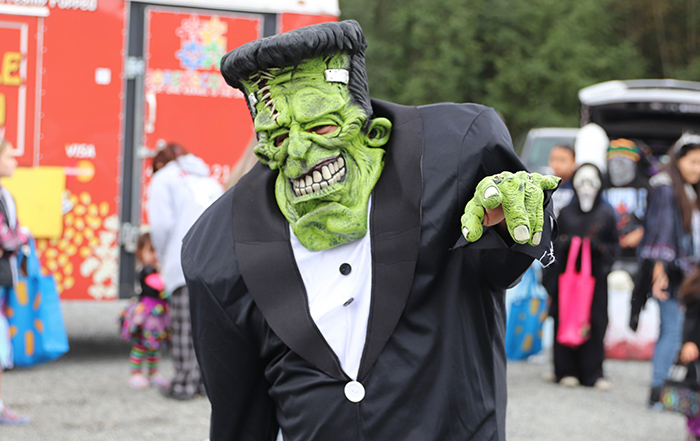 By Kalvin Valdillez, Tulalip News
At the heart of Boom City, dozens of vehicles formed a large circle inside of the gravel lot. The owners of the vehicles, which consisted of approximately 30 families or groups, then proceeded to decorate the trunks of their cars, trucks, SUVs, and vans. Two motorcycle clubs set up shop in their respective areas, as did the Tulalip Police and Fire departments. From the vibrant and pixel world of Super Mario to haunted and spooky graveyards, there were numerous fun, creepy, and lighthearted Halloween-themed trunks this year.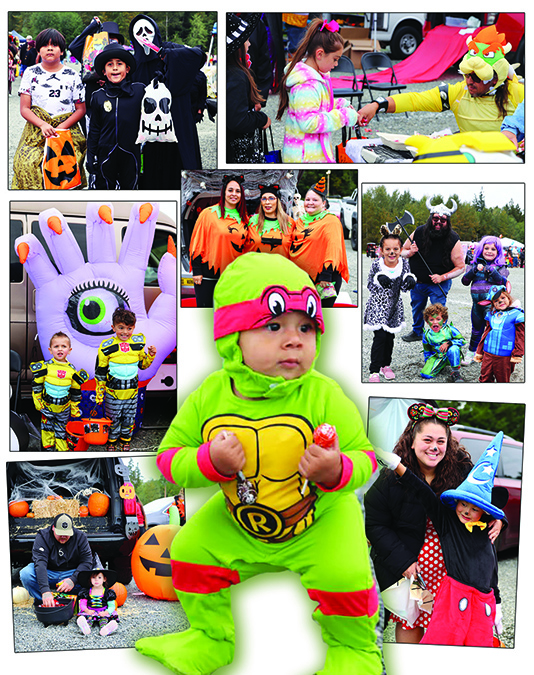 Together We're Better held their annual Trunk or Treat event on the afternoon of October 14 and brought smiles to over 500 community members from the Tulalip and Marysville area. Over the past decade, Trunk or Treat has become a community favorite event and a fun opportunity for the kids to participate in the trick-or-treat tradition in a safe environment.
Wearing costumes of their favorite characters, superheroes, villains, princesses, or monsters, the kids visited each trunk and received a sugary snack. The Apple Guy was in attendance and gifted each trick-or-treater with fresh fruit, which many of the younger kids received with enthusiasm. Members of the local recovery community got into the Halloween spirit and dressed in costume, as a group, as various characters straight outta Andy's toy box, from the Pixar classic, Toy Story. Instead of candy, Sandy Pitchforth and family let the children pick a book to take home from a large assortment.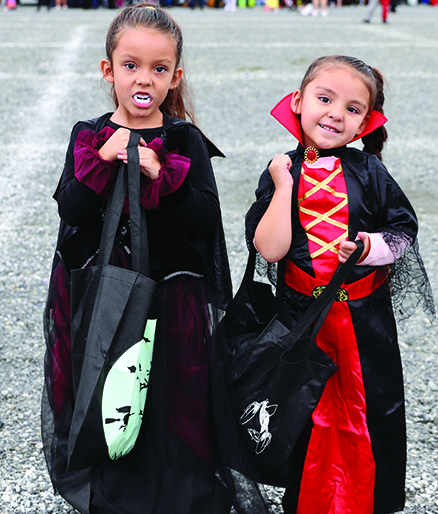 The best interactions were between the kids who were overjoyed anytime they met another kid dressed in a costume from the same universe. Countless Teenage Mutant Ninja Turtles, Batmans and Jokers, Marios and Luigis, Buzzs and Woodys, and Spongebobs and Patricks crossed paths on that cloudy October day. Many of the kids used the power of imagination to fully immerse themselves into the world of their characters. And before anyone knew it, damsels were in distress, heroes were chasing villains, goofy goobers were goofy goobering, and turtles were sharing radical fighting techniques amongst each other.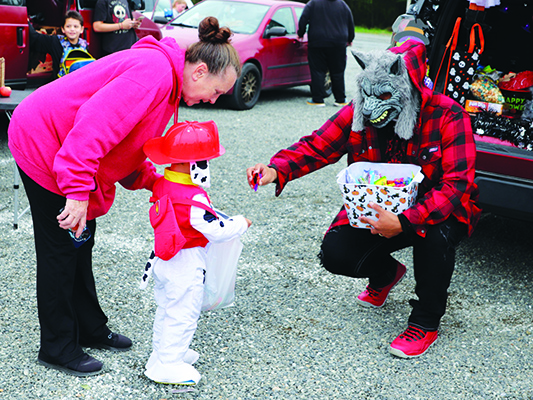 Throughout the years of the pandemic, this was one of the only events that survived a slew of cancellations due to health and safety concerns. Trunk or Treat adapted to the times and altered their event to practice social distancing by changing their gathering to a drive-thru celebration. During this time, the Tribe cancelled their popular community Halloween party, but collaborated with Together We're Better to keep the ghoul times rolling. The first year, the Tribe donated candy to the event. The second and third year, the Tribe donated buckets and candy, and a number of departments reserved spaces and decorated trunks of their own as well.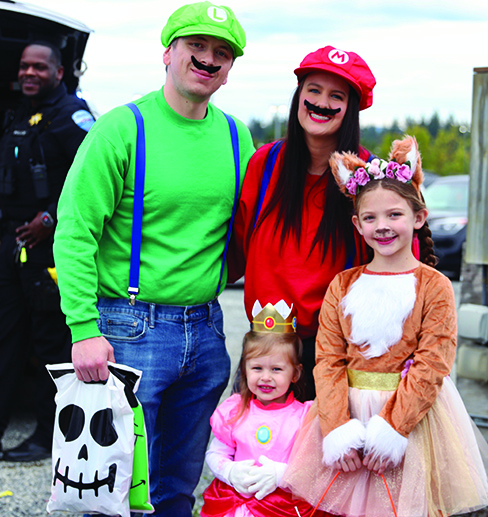 Now that the Tribe's Halloween events are making a comeback, Trunk or Treat returned to its (grass)roots and this year's event was back to being 100% volunteer-based and community funded. It was a great turnout, good times were had by all, and TWB's Trunk or Treat entered a new decade with thrilling success. With the holiday just around the corner, this was the perfect way to get everybody into Halloween mode and get their spooky on.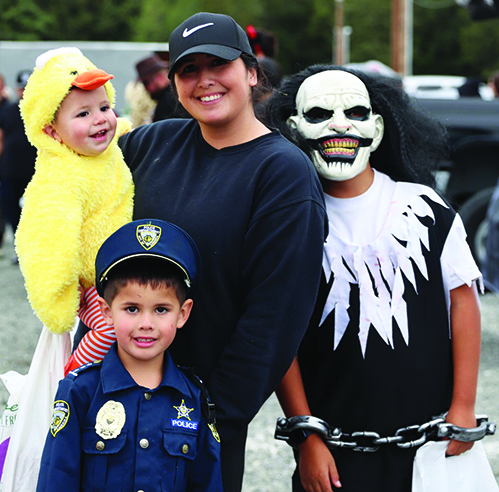 Said Malory Simpson, Together We're Better Founder, "I love to see all the kids and it's really exciting to see all the people come together to make it a successful event for our community.  And that's for both Marysville and Tulalip, a part of Together We're Better has always been about bringing the communities together. And it's important for me to continue Trunk or Treat because it's one of my favorite events. I think people really had a lot of fun, as well as the volunteers."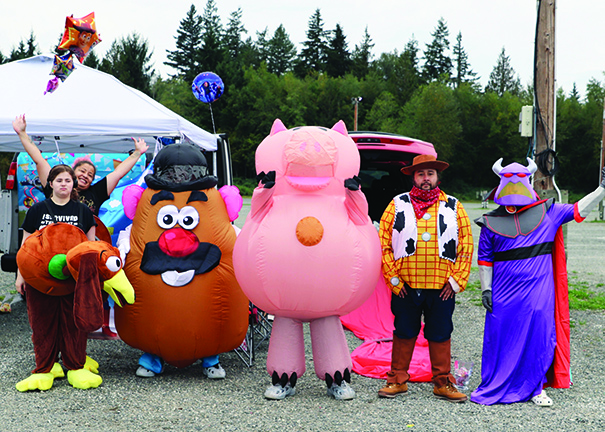 If you are looking to get more involved with the community, Together We're Better is always accepting donations, whether that is goods, funds, or your personal volunteered time. For more information, please contact Malory Simpson at (425) 905-9137.