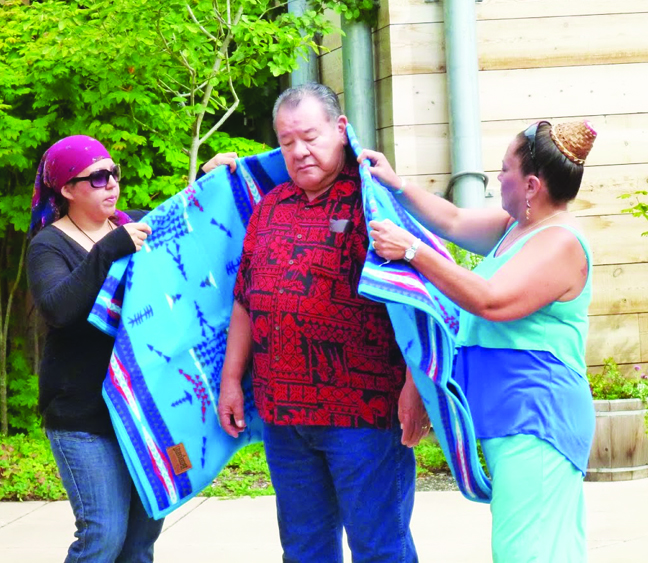 Donations to benefit the Natural History Preserve
By Andrew Gobin, Tulalip News
Tulalip − For the second year the Hibulb Cultural Center in Tulalip held an open house for the anniversary celebration Saturday, August 17th. After a 20 year dream, and more than ten years of planning, the long awaited museum opened in 2011. This year, the emphasis of the anniversary was funding the Hibulb natural history preserve.
"We are not a profit driven operation. In fact we make very little money. Most of the museum operations are funded from donations or through grants, instead of tribal hard dollars," explained Mytyl Hernandez, Hibulb's marketing and membership manager.
Attendees could wander through the vendors or sit in on any number of cultural seminars held throughout the day. The museum had items for sale in the seminars as well, and held a raffle for Hibulb merchandise.
The day's events began by remembering the late Henry "Hank" Gobin, former museum director, who passed away earlier this year. The completion of Tulalip's own natural history preserve was his dream since he began his work in revitalizing the culture at Tulalip.
For more information on the Hibulb Cultural Center visit www.hibulbculturalcenter.org.