September 21, 2013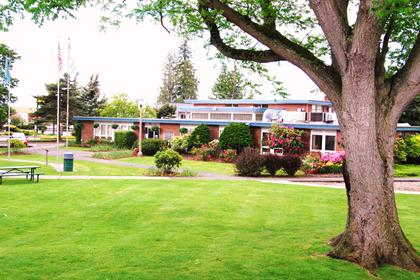 MARYSVILLE — The city is planning its first Marysville Multicultural Fair to celebrate diversity in the Marysville-Tulalip communities and the many cultures who call the area home.
The free event will be held from 10 a.m. to 3 p.m. Sept. 28 in downtown Comeford Park, 514 Delta Ave. There will be music and dance from around the world on stage in the Rotary Pavilion, demonstrations and displays of traditions from other lands, and a food court where ethnic foods will be available for purchase.
The multicultural fair is sponsored by Sea Mar Community Health Centers, HomeStreet Bank, Marysville/North County YMCA, Molina Healthcare and the Marysville Free Methodist Church.
The day's performances open with the Korean Dancers and Drums. The will be Celtic music from Seattle favorites the BOWI Band, Mariachi Juvenil Voces, American Indian flautist Peter Ali, American Indian S-du-hoo-bsh storyteller Lois Landgrebe, belly dance performances, and Karen Ann Krueger, a former paralympian and inspirational speaker on disabilities.
Some cultural food favorites include Mae Phim Restaurant (Thai), Sampaghita Cuisine (Filipino-American), Rosie's Frybread (Tulalip/Native American), La Hacienda (Mexican), Craving Cajun Grill, Sons of Italy and others.
The multicultural fair will also have dozens of cultural resource booths, informational displays and hands-on activities for children.
For more information, contact diversity committee staff liaison Doug Buell at 360-363-8086, email dbuell@marysvillewa.gov, or visit the website at http://marysvillewa.gov/multiculturalfair.