Indigenous Cultures Day
A theatrical performance and film screening in celebration of Native cultures.
Saturday, August 16, 2014
Details
EMP celebrates Northwest Native cultures with a play featuring youth actors from EMP's Community Access Partner Red Eagle Soaring, and a documentary film about former head of the American Indian Heritage School, Bob Eaglestaff.
1:30pm–3:00pm, Film: Eaglestaff
Seattle-based Native American documentarian Rimone Brandom will present his documentary Eaglestaff (2014), about legendary Native educator and former head of the American Indian Heritage School, Bob Eaglestaff. A half-hour Q&A with the director will follow the film.
JBL Theater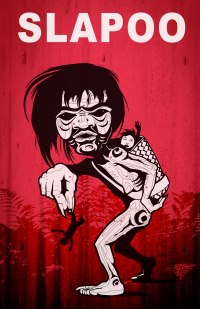 3:00pm–4:00pm, Play: Slapoo
This performance of Slapoo takes the traditional Co-Salish witch story and reimagines it as a climate change allegory, presented by Red Eagle Soaring. All actors are youth participants of the organization's Seattle Indian Youth Arts and Performance (SIYAP) program. Red Eagle Soaring Native Youth Theatre exists "to empower American Indian and Alaska Native youth to express themselves with confidence and clarity through traditional and contemporary performing arts."
Level 3
Date and Time
August 16, 2014
1:30pm-4:00pm
Venue
EMP Museum
Level 3, JBL Theater
325 5th Avenue N
Seattle, WA 98109
Ticket Info
Free and open to the public.
First-come, first-served.