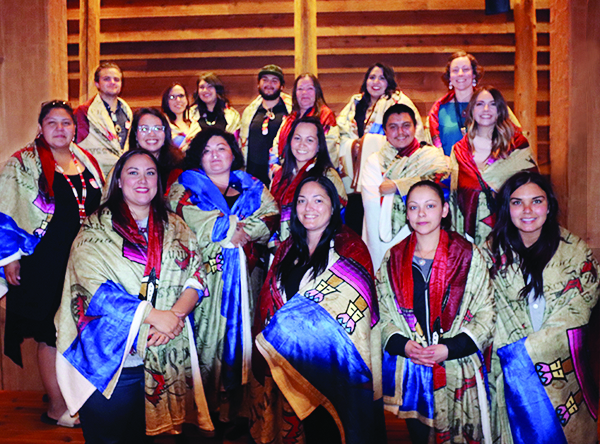 By Micheal Rios, Tulalip News
"Every single time a Native graduates, it's an opportunity to rewrite history. Because for so long we were shut out of environments where we could tell our own stories," explained renowned author and keynote speaker Gyasi Ross. "This is a powerful moment. The work you're doing is recapturing our narrative, its reclaiming our story. You all have counted coup on an educational system that wasn't created for us. That deserves an amazing amount of acknowledgement and respect."
Gyasi's sentiments were well received by the class of 2019 higher education graduates during a special banquet held in their honor on May 20 in the Hibulb longhouse. Surrounded by their supporters in an atmosphere of accomplishment, thirty-five graduates received a heartfelt ovation as they walked proudly to the front when their name was called. Vibrant Native Anthro blankets and silver pendants made by local artist Al Charles were gifted to each honoree to commemorate the occasion.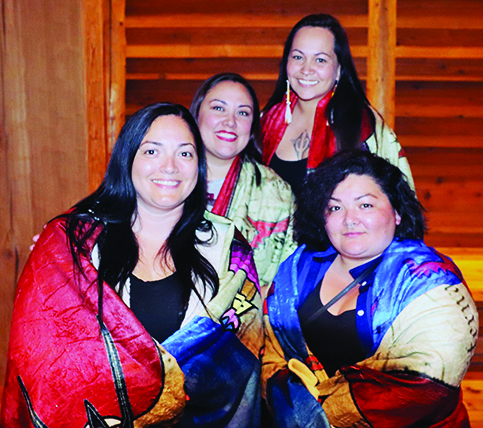 When it comes to being Native American and educated, the common narrative is Natives can't succeed in a westernized education system. U.S. Census data shows that while more than 60% of high school students go to college, only 17% of Native students are able to continue their education after high school. In a time where education is an important cornerstone for self-sufficiency and quality of life, only 13% of Natives age 25 and older hold a college degree. That narrative is being rewritten by Indigenous scholars who are actively working to decolonize education pathways, not just for themselves but for generations to come.
"My journey started when I had my oldest son, Preston, and I knew that the current education system wasn't one he should have to go through," shared Western Governors University graduate Brianne Distefano. "My goal was to create change from within, so I went to work at Quil Ceda Elementary as a para-pro. Now, I'm the Native Liaison. I believe we need as many Native educators as we can get in the school systems because for our kids to be able to dream big, we need to break the mold."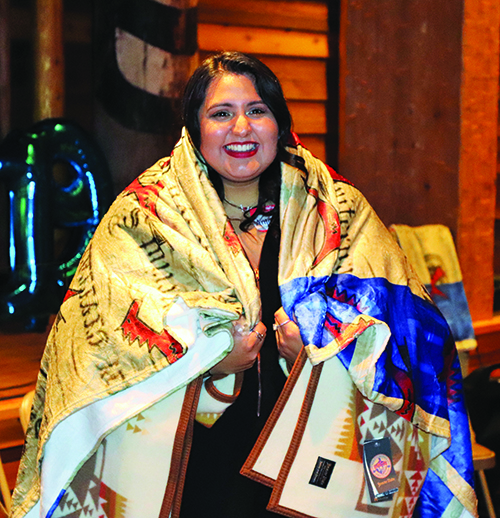 The class of 2019 higher education grads includes 7 Associate's degrees, 13 Bachelor's degrees, 2 Master's degrees, and one of the most coveted achievements in the academic world, a PhD.
"Essentially, I have spent the last 29 years off and on working towards my PhD," said newly dubbed Dr. Lena Hammons. "Our history gave us some truly amazing tribal leaders, their struggles, survival, and resilience made them strong. Our ancestors' stories make our people stronger and the more educated we become helps us to fight the political battles we face every day."
It's a longer, tougher road for Native adults pursuing their education, which is all the more reason to celebrate their accomplishments. Sometimes there are even more perilous obstacles on the path to success, like battling addiction.
"I was in active addiction while going after my GED," admitted Everett Community College graduate Aaron Pablo. "Something my journey has proved is it doesn't require someone being clean and sober to put in the work and get educated. I put in the work, reached my goal, and then put my sights on getting clean. Now, I have 4 months and 25 days clean."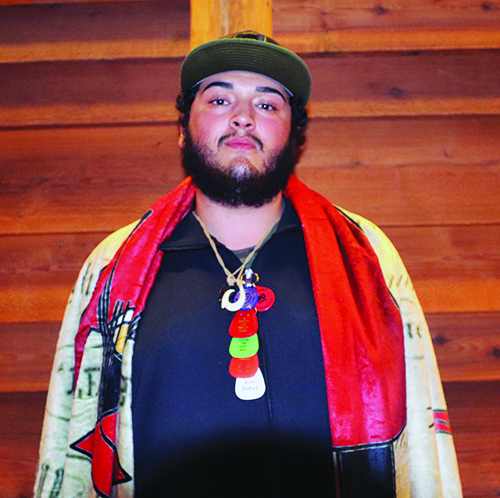 Results of dedication from a lot of long nights and hard work prove what is possible for aspiring Native students everywhere. Fortunately, the Tulalip Tribes offers additional support for prospective and current students via the Higher Education Department and a network of individuals committed to helping. During the evening's banquet, Valda Gobin, Dawn Simpson, Jeanne Steffener, Norma Comenote, and Margarita Houston received special recognition.
"These ladies were recognized for all of their hard work and care that they put into each student, client, and community member that they serve each day," said Felicia Stripling, Higher Education Coordinator. "They put their heart and soul into their work and it shows. We wanted to show our appreciation for them and all that they do for our community."
Tulalip's Higher Education staff are eager to help new and returning students find their path to success. They can assist with FAFSA and finding scholarship opportunities, while also helping students choose the right school based on personal interests and career desires. For those tribal members who are empowered to continue rewriting the narrative, please contact Higher Education at (360) 716-4888 or email highered@tulaliptribes-nsn.gov