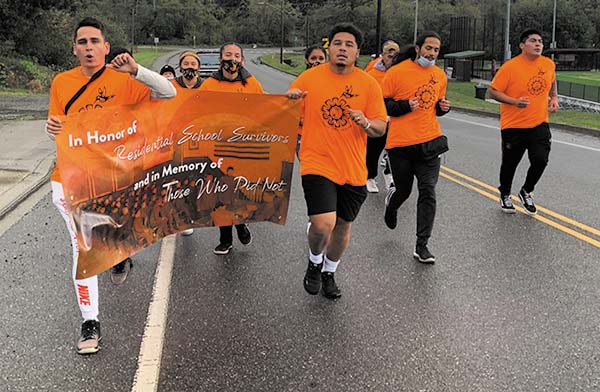 By Kalvin Valdillez, Tulalip News
Following a downpour of rain on a Thursday afternoon, approximately twenty young adults met at the gravel lot overlooking Mission Beach. Everybody in attendance wore orange shirts, designed by Tulalip artist Marysa Sylvester, with a hummingbird and a flower in traditional formline. The message on the t-shirt read Every Child Matters. Circling up, the group shared a prayer together, thanking the Creator for temporarily pausing the wind and precipitation, so that they could perform important work on a day of recognition, a day of remembrance and a day of healing.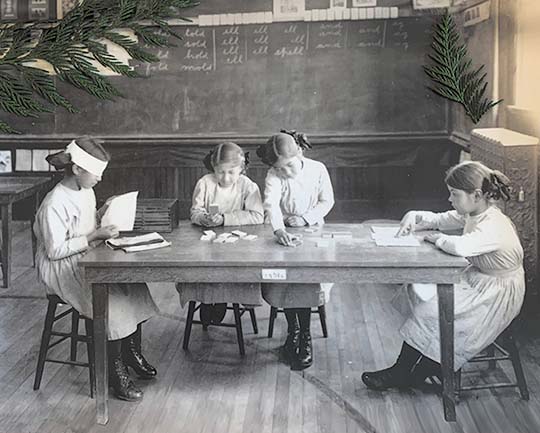 "When you guys are running, your ancestors are with you," said Tulalip Youth and Family Enrichment Manager, Josh Fryberg. "It's something bigger than us, it's sending strength the best way that we can to the other side. We are running for our kids. Running for our ancestors. Running for our future generations."
Kicking-off a moving ceremony hosted by the Tulalip Education Division on Residential Boarding School Awareness Day, the collective of Tulalip youth laced up their sneakers and held their banners high, as they set out on a 1.7 mile run through the reservation from Mission Beach to the Tulalip Dinning Hall.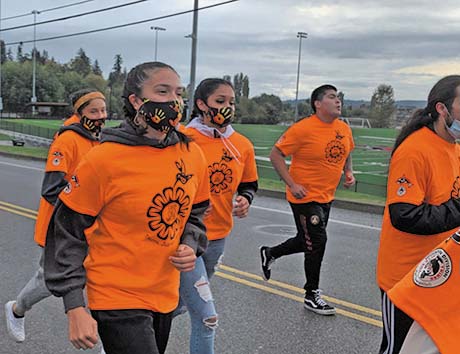 The descendants of boarding school survivors, the runners ran with purpose, delivering a message to the world that we as Native Americans and First Nations people are still here despite the government's attempt to erase our identity, traditions and culture.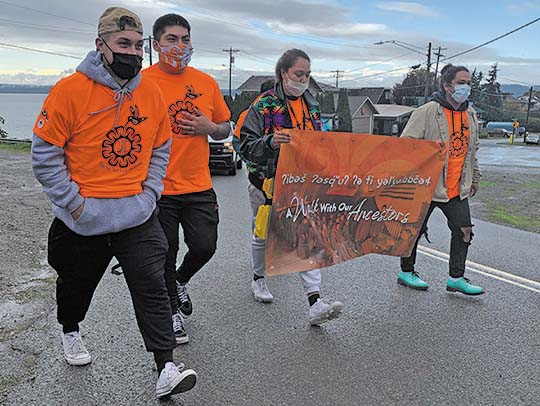 Upon arrival to the former Tulalip boarding school, the youth prepared for an evening of healing and good medicine through traditional song and dance as the community gathered to honor the residential school survivors and in memory of the thousands of young children who did not survive the horrific boarding school era.