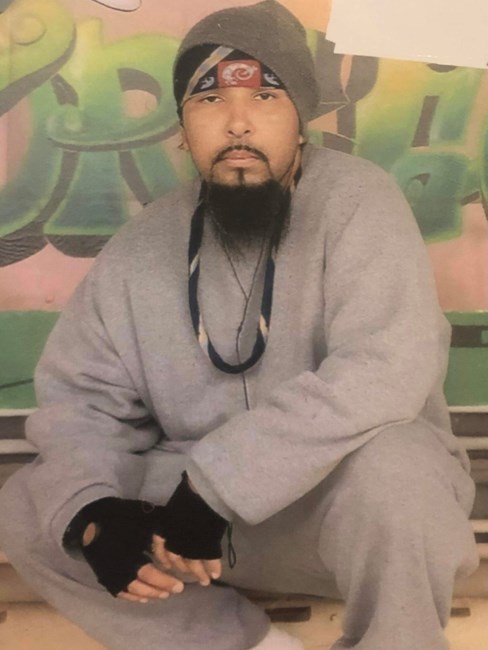 Carl Robert Romero, 39 went to be with the creator on June 29th 2022.
He was born November 7th 1982 to Angie Jones and George "Bobby" Romero
As a kid, he loved hanging out with his brother Jerry at the Beach looking for crabs under rocks and fishing at the hatchery with just a hook, line and bait. He loved cruising with his Grandpa Jerry, jamming to loud tunes in his truck. As he got older, he loved to spend hours in his room blasting jams with his headphones on, playing his NINTENDO, Grand theft auto, Street fighter and Mortal Combat. At the age of 18, he and his dad got into some trouble and he ended up in prison for 5 years. When he got out he just kind of lost his way and got into drugs that took over his life. Carl always had a funky sense of humor, he liked to tease and joke around with everyone. 
He leaves behind his mother Angie Jones-Burkland (Stan), grandma Shirley, brother Jerry Mykel Jones, sisters Kelsey Christine and Chambray Burleson, cousins Jonathan Trobee, Brandi Jones, Dillon, Loyal, Jarrell, Syrille, Silas, Nolan, Ellis, aunts Penny, Jackie and Tillie Jones, Dad George "Bobby" Romero. He was preceded in death by his grandpa Jerry Jones, Auntie Carla R. Jones and grandma Pearl Romero .
A celebration of his life will be held Monday, July 25, 2022 at 10:00 AM at the Tulalip Gathering Hall with burial to follow at Mission Beach Cemetery. Arrangements entrusted to Schaefer-Shipman Funeral Home, Marysville.