December 1, 2013
DiverseEducation.com
By Helen Hu
Days before the government shutdown ended in October, Cheryl Crazy Bull calmly recounted some of the steps already taken by tribal colleges to cope with funding cuts.
"Over the years, they've never had enough [resources]," says Crazy Bull, who became president of the American Indian College Fund last year. "They operate with frugality and worst-case-scenario behavior."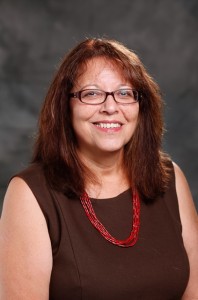 Crazy Bull knows this firsthand. She was president of Northwest Indian College near Bellingham, Wash., for nearly 10 years before joining the college fund.
"I remember as college president literally looking at cash flow every day to see what bills we could pay," she recalls.
Crazy Bull, 58, who takes to heart her Lakota name, which means "They depend on her," brings to her latest job persistence, business know-how, passion for the tribal college's mission, and a willingness to take on unfamiliar challenges.
Growing up on the Rosebud reservation in South Dakota, Crazy Bull was one of five children. Her parents ran a grocery store until her father joined the Bureau of Indian Affairs.
Her parents, whom she describes as "well-educated public servants," stressed education. But it took Crazy Bull a couple of tries to get on the right track.
She first enrolled at Dartmouth College in Hanover, N.H. — and left after one quarter. Academics weren't a problem, but she had a sheltered life and the social scene was a "huge shock," Crazy Bull says.
She transferred twice — to Northern State University in Aberdeen, S.D., then finally settling in at the University of South Dakota, graduating with a bachelor's degree in business management. She later earned a master's degree in education administration from South Dakota State University.
After graduating, Crazy Bull taught business and Native studies and held administrative positions at Sinte Gleska University, the tribal college that serves Rosebud. After 15 years at the school, she left to oversee an agency that assisted local home-based businesses, including auto mechanics, quilting and food catering.
At this point, Crazy Bull was the single parent of three children and did some consulting on the side to help support her family.
Crazy Bull then became the equivalent of a superintendent at St. Francis Indian School, which enrolled Rosebud children in kindergarten through 12th grade.
After nearly five years at the school, Crazy Bull moved to the northwest to be near her daughter and take a post that she had always wanted — president of a tribal college.
While at Northwest Indian College, she resolved issues with financing and accreditation before taking the school from a two-year to a four-year institution, something she said the community wanted badly. The college had to identify and recruit students who wanted to get their bachelor's degrees, ensure the facility had the requisite advanced degrees, and build its curriculum and facilities. Much of the campus was rebuilt.
Crazy Bull was new to many of the tasks.
"I find myself in situations where I don't know anything, but something needs to be done," she says.
Sharon Kinley, director of the college's Coast Salish Institute, which Crazy Bull established, says she brought a good mix to the school. "[Crazy Bull] is a visionary, but not just that, she has the practical, deliberate background with which visions become real," says Kinley.
After almost 10 years at Northwest, Crazy Bull felt she should move on. She was appointed president of the American Indian College Fund, based in Denver, after her predecessor retired.
Crazy Bull's accomplishments at Northwest helped her get the job, says Dr. Elmer Guy, chairman of the College Fund's board of trustees.
But Crazy Bull has more mountains to climb in heading an organization that gives financial support to the nation's 37 tribal colleges and to students who come from more than 250 tribes around the country.
The college fund is pushing for legislation to fully fund the schools, which are authorized to receive $8,000 per student per year but get more like $5,500.
Next year, to mark its 25th anniversary, the college fund will mount a $25 million fundraising campaign that Crazy Bull wants to follow with a bigger campaign for scholarships and endowments.
When she is not working on behalf of the college fund, Crazy Bull makes quilts as gifts and for traditional ceremonies. She also writes poems, stories and essays and is currently writing her memoirs.