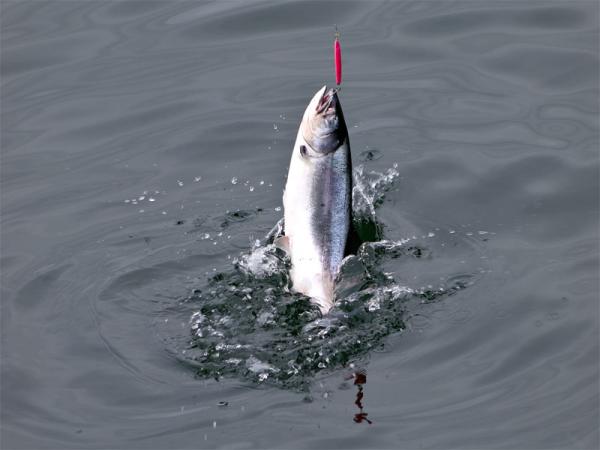 By Tom Banse, NW News Network
A federal fisheries management panel has approved what some charter captains are calling the best ocean fishing season in 20 years.
It's a big turnaround from the recent past when ocean salmon fishing was sharply curtailed or not allowed at all.
Fishery managers are predicting strong returns of wild and hatchery-raised salmon to the Columbia, Klamath and Sacramento Rivers this year. These runs provide the backbone for the ocean salmon fishing season. This year's spawners benefited from good river flows when they were young and productive ocean conditions as adults.
Coho Charters owner Butch Smith of coastal Ilwaco, Washington is looking forward to a seven day a week summertime fishery in the ocean.
"Fishing for both Chinook and coho salmon are some of the best we have had for a long time," said Smith. "Salmon fishing — the fishing industry — to my town is like Boeing and Microsoft is to Seattle. It's very important. It is the lifeblood."
The good times may not last because of drought conditions in southern Oregon and California. Poor spawning and juvenile survival conditions today will probably dampen future returns. This could lead to varying degrees of restrictions coast wide in coming years.
"Hopefully, we've still got a couple more of these good cycles left before we happen to see an unfortunate downturn," said Smith.
Meeting at a hotel in Vancouver, Wash., the Pacific Fishery Management Council adopted the 2014 season quotas unanimously on Wednesday after days of lengthy negotiations between commercial troll and recreational fishing representatives, treaty tribes and government regulators.
Tags: