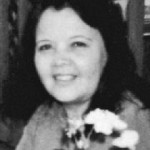 Charmaine Louise Harrison – Fleming, 60, passed away March 3, 2013 at her daughter's home.
She was born November 12, 1952 in Everett to Orville and Violet Harrison. She worked as a Pit Boss at the Tulalip Casino for eight years, and later she worked as a Gaming Commissioner at the Tulalip Tribes.
She is survived by her parents, Glen and Lee Parks; her daughter, Gina Harrison (Thesesus James); son, Alex Salinas (Lanadan, Amber); siblings, Teresa (Jerry), Les (Tracy), Lori (Eddy), Angie, Lora, George, Roman, Port, Bernie (Chris), Dee Dee; special grandson and caregiver, Josh, and eight other grandchildren; 13 great-grandchildren; special friends Carol Waugh, Carol Hunter, and Rhonda Gobin; her special aunt, Betty; and numerous other relatives and friends.
Visitation will be held Thursday, March 7, 2013 at 1:00 p.m. at Schaefer-Shipman with an Interfaith service following at 6:00 p.m. at the Tulalip Gym. Funeral Services will be held Friday, March 8, 2013 at 10:00 a.m. at the Tulalip Gym followed by burial at Mission Beach Cemetery.